7 Crazy Animal Encounters in the World of Sports
---
Animals are cool. Sports are cool, too. But not at the same time! Dogs and cats often wander onto playing fields, but check out these uninvited critters.
---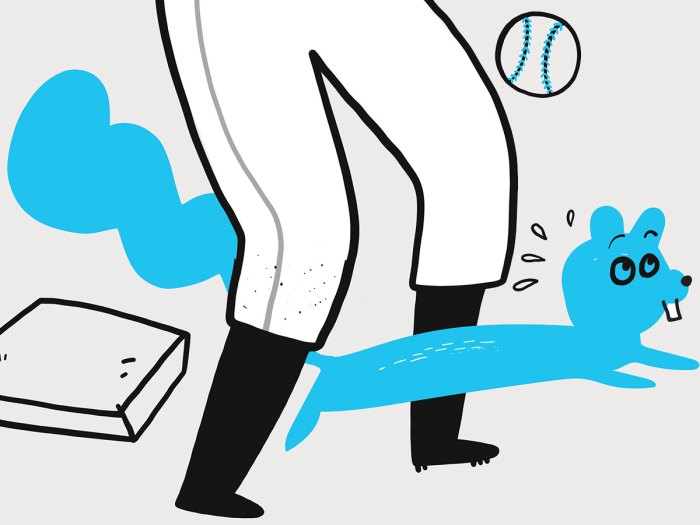 SQUIRRELLY BASEBALL
A squirrel ran between the legs of baseball pro Max Kepler of the Minnesota Twins in a game against the Chicago White Sox in 2019. Kepler was so hyper-focused on taking a lead off of first base that he didn't even notice his high-speed sidekick. Talk about concentration!
---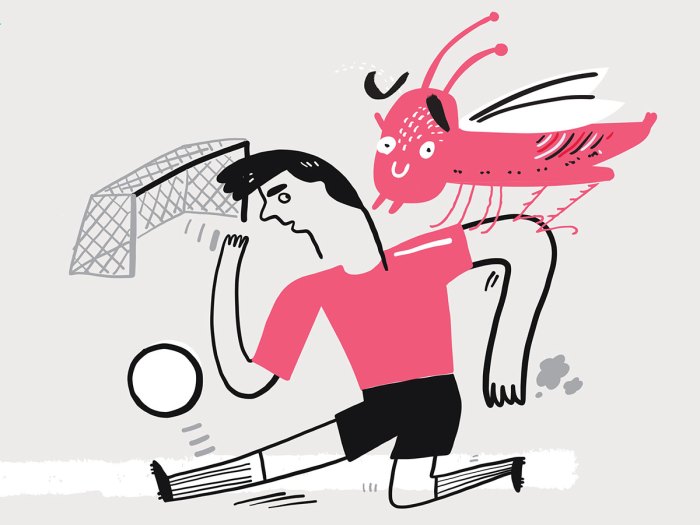 GRASSHOPPER GOAL
Swarms of flying insects have invaded many a ballgame, but one lone insect can usually hang around without being spotted. But how about a mega-sized bug? Colombian soccer star James Rodriguez scored a goal with a humongous grasshopper attached to his sleeve. He never noticed it because Colombia was trying super hard to beat Brazil in the 2014 FIFA World Cup. They didn't. So much for the popular old belief that grasshoppers bring good luck.
---

GATOR GOLF
Golf isn't thought of as a terrifying game, but it is when an alligator joins in! Golf pro Tony Finau was on the ninth fairway at the 2018 Zurich Classic tournament in New Orleans, Louisiana, when a mega-toothed beast took an up-close interest in golf — or maybe in golfers. Not to worry too much, though: Alligators are terrible dry-land sprinters, with a top speed of only 11 miles per hour in very short bursts. They prefer slowly sneaking up on their dinner in water.
---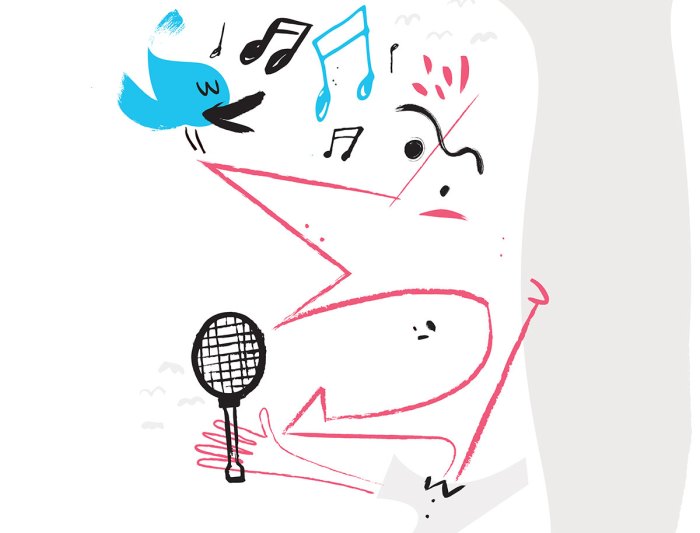 LOVE BIRD
2015 defending men's champion Novak Djokovic kept trying to shoo away a tiny sparrow on the Wimbledon tennis court. It kept flitting around the two players, sometimes within reach, and not even the ball boys and girls could discourage it. The bird kept coming back!
Wimbledon, in England, is the oldest tennis tournament grounds in the world and the most prestigious, birds or no birds.
---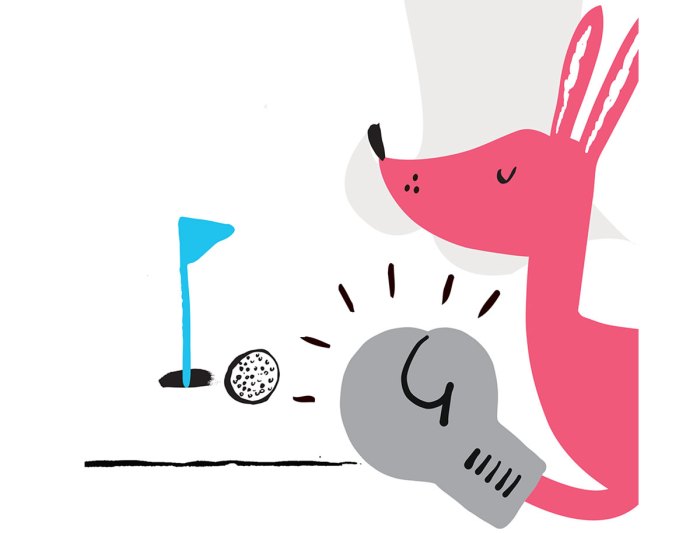 PLAYING DOWN UNDER
Whoa! Golf pro Sean Walker did a double take on day three of the 2017 World Super 6 tournament in Perth, Australia, when he spotted one of a group of kangaroos that hopped through first-round play. In 2019, a couple of kangaroos got into a fighting match on the fairway!
Kangaroos in the fairway.

Only in Oz… pic.twitter.com/tcXISWfu71

— The European Tour (@EuropeanTour) February 16, 2017
---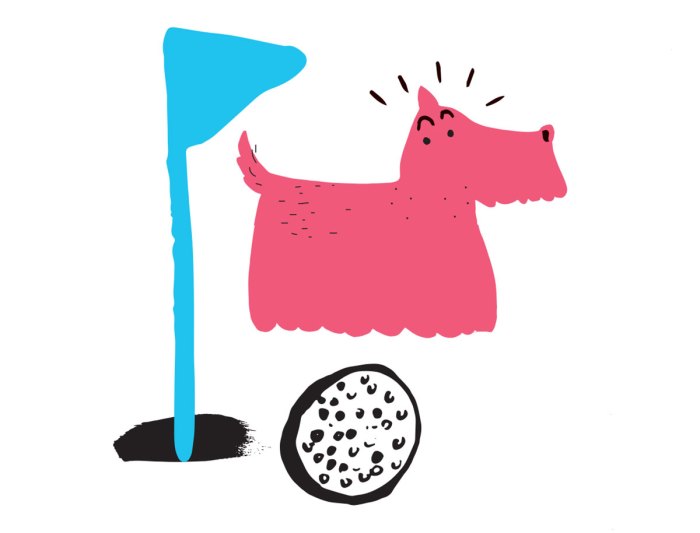 DOGGING THE BALL
A Scottish dog named Digby took a real liking to golf balls. So much so that he stalked the 2012 Alfred Dunhill Links Championship tournament until he finally stole world-level champion Paul Casey's ball right off the 12th green as Casey was lining up a putt. It looked like Casey would have to play the rest of the game with another ball. Then someone stopped Digby near the next tee and got the ball back.
---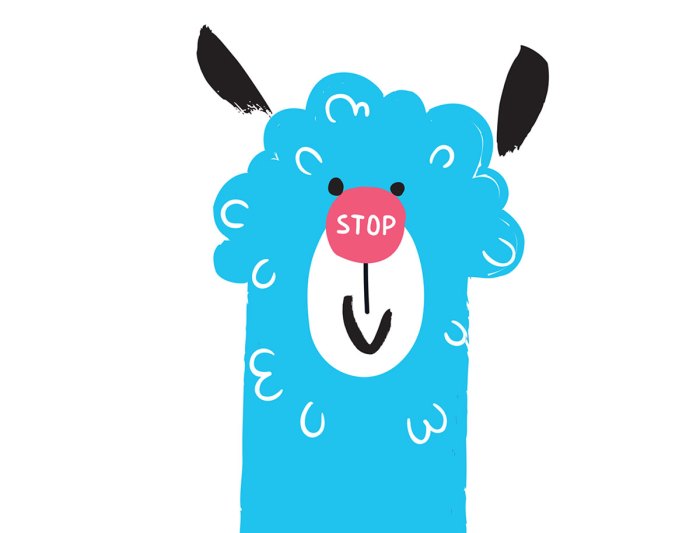 ROAD BLOCKS
One foggy day, a bunch of llamas decided to lie down and soak up heat from a road. Only thing was, they were also in the way of the 2016 Tour de France. The world's best bicyclists would soon be coming around the bend on the course's highest mountain peak at 30 mph! Fortunately, the llamas were moved in time, and no one was hurt.
Not something you often see. Route of the Tour de France temporarily blocked by llamas in fog. Photo from TdF Race Radio. pic.twitter.com/RSC5abj6I0

— John O'Connell (@jdpoc) July 15, 2021
Inspire Leadership, Foster Values: Donate to Scouting
When you give to Scouting, you are making it possible for young people to have extraordinary opportunities that will allow them to embrace their true potential and become the remarkable individuals they are destined to be.
Donate Today