15 Funny Wolf Jokes and Comics
If you've been howling for some side-splitting humor, you've come to the right den. We've rounded up a howlingly hilarious collection of wolf jokes and fur-ociously funny punchlines that will make you laugh until your tail wags uncontrollably.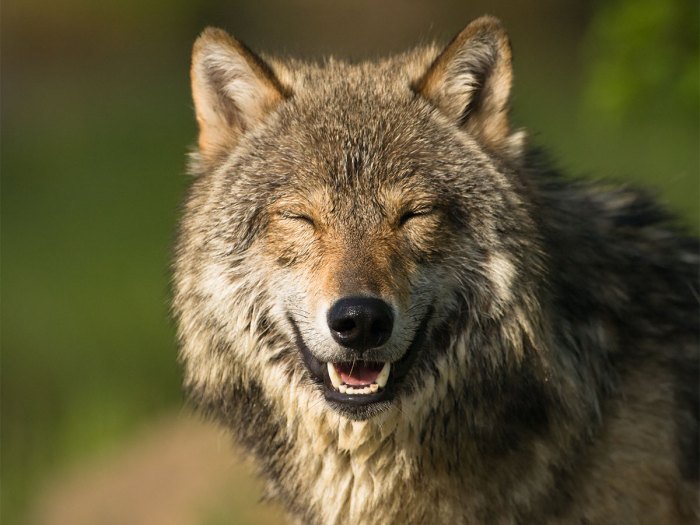 ---
Aidan: What is a wolf's favorite Cub Scout event?
Taylor: What?
Aidan: Pack meetings, of course!
Joke submitted by Aidan T., Mount Airy, Md.
---
Lizzie: What do you call a wolf in sheep's clothing?
Alexis: I don't know. What?
Lizzie: A woolf.
Joke submitted by Alexis A., Margate, Fla.
---
Justin: What's the Big Bad Wolf's favorite breakfast?
Paul: Beats me!
Justin: Pigs in a blanket.
Joke submitted by Justin J., Richardson, Tex.
---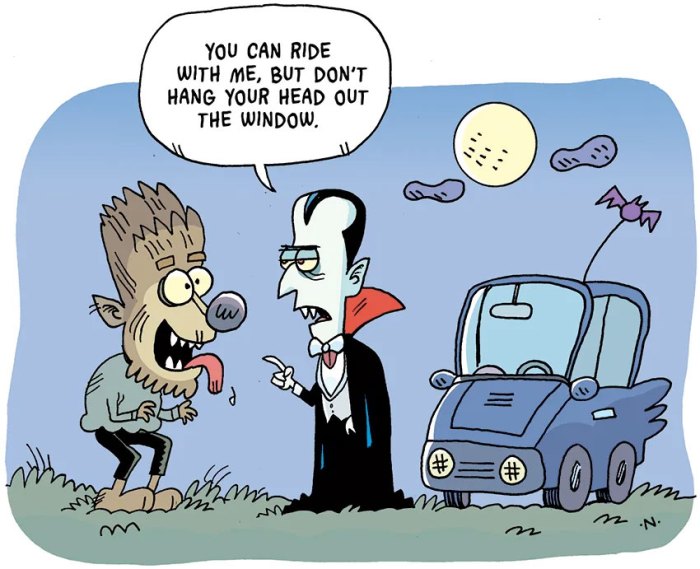 Comic by Scott Nickel
---
Nathan: Why couldn't the wolf run in the marathon?
Tim: I don't know.
Nathan: He wasn't a part of the human race!
Joke submitted by Nathan H., Springfield, Va.
---
Emma: Look! A wolf!
Charlotte: Where?
Emma: No. Just the regular kind.
Joke submitted by Emma S., Oklahoma City, Okla.
---
Tom Swiftie: "It's a wolf!" Tom howled.
Joke submitted by Quinn S., Germantown, Wis.
---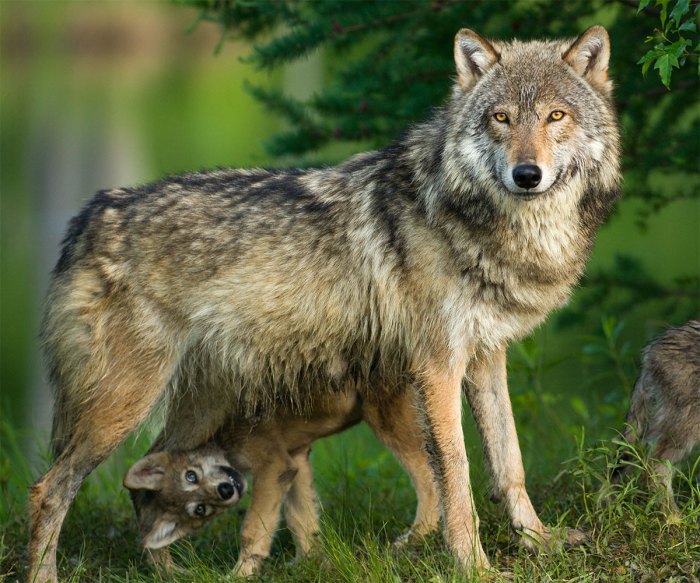 ---
Tanweer: What happened to the wolf when it ate a clock?
Casper: I don't know.
Tanweer: It got ticks!
Joke submitted by Tanweer G., Tampa, Fla.
---
Henry: What do you call a wolf that notices everything?
Mike: What?
Henry: Awarewolf.
Joke submitted by Henry N., Austin, Texas
---
A book never written: "Young Werewolves" by Harry Kidd.
Joke submitted by Ben S., Hanford, Calif.
---
Ashley: What did the Big Bad Wolf do after his workout?
Tony: Not sure.
Ashley: He huffed and puffed.
Joke submitted by Ashley O., Phoenix, Ariz.
---
Noah: Knock, knock!
Jonah: Who's there?
Noah: Howl.
Jonah: Howl, who?
Noah: Howl you know unless you open the door?
Joke submitted by Noah B., Waukee, Iowa
---
Logan: Why are a wolf and a marine biologist so similar?
Addie: I don't know.
Logan: One wags a tail while the other tags a whale.
Joke submitted by Logan B., Tacoma, Wash.
---
Kyle: What's the difference between a wolf and a flea?
Josh: Beats me.
Kyle: One howls on the prairie; the other prowls on the hairy.
Joke submitted by Kyle K., Vassar, Mich.
---
Carolyn: Why did the wolf cross the road?
Megan: To get to the other side?
Carolyn: No, it was chasing the chicken.
Joke submitted by Carolyn S., Quincy, Mass.
---
Inspire Leadership, Foster Values: Donate to Scouting
When you give to Scouting, you are making it possible for young people to have extraordinary opportunities that will allow them to embrace their true potential and become the remarkable individuals they are destined to be.
Donate Today