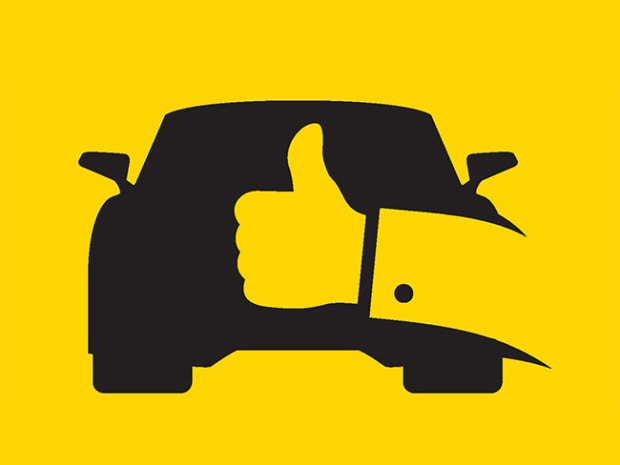 Here is a list of cars that Consumer Reports considers best for young drivers based on their track-test findings and crash-test results.
These vehicles also have average or better reliability, according to their surveys. The selections emphasize newer models in large part due to the availability of electronic stability control (ESC), a proven life-saving feature.
Read more about buying your first car in the February 2017 issue of Boys' Life magazine.
Acura TSX
Buick Regal (2012-2013)
Chevrolet Equinox (4-cyl., 2012 or later)
Chevrolet Malibu (4-cyl., 2009 or later)
Ford Focus sedan (2010-2011)
Ford Fusion (4-cyl. and hybrid, 2010-2012 and 2014 or later)
Honda Accord (4-cyl., 2008 or later)
Honda Civic (2012 or later)
Honda CR-V (2015 or later)
Honda Fit (2011 or later)
Hyundai Elantra (2012 or later)
Hyundai Santa Fe (2007-2009 and 2011-2014, non-3rd row)
Hyundai Sonata (4-cyl., non-turbo, 2006 or later)
Hyundai Tucson (2010 or later)
Kia Forte (2010-2011)
Kia Optima (non-turbo, 2011 or later)
Kia Soul
Kia Sportage (4-cyl., nonturbo, 2011 or later)
Mazda3 (2011 or later)
Mazda6 i (4-cyl.)
Mazda CX-5
Mitsubishi Outlander (non-3rd row, 2007-2013)
Nissan Altima (4-cyl., 2010-2012)
Nissan Rogue (2010-2013 and 2015)
Nissan Sentra (2011-2012)
Scion xB (2008 or later)
Scion xD (2012 or later)
Subaru Crosstrek
Subaru Forester (non-turbo, 2009 or later)
Subaru Impreza (non-turbo, 2011 or later)
Subaru Legacy (4-cyl., 2009 or later)
Subaru Outback (4-cyl., 2009 or later)
Toyota Camry (4-cyl., 2010 or later)
Toyota Corolla (2010 or later)
Toyota Matrix (2010 or later)
Toyota Prius (2010 or later)
Toyota RAV4 (4-cyl., non-3rd row, 2004 or later)
Volkswagen Jetta (2009-2014)
Volkswagen Jetta/Golf Sportwagen (2009-2014)
Volkswagen Rabbit (2009) / Golf (2010-2014)
Volkswagen Tiguan (2013 or later)
Volvo S60 (2012 or later)