The heart knot is easy to tie, and you can use it to make a necklace, bracelet or keychain. It makes a great gift for Valentine's Day, Mother's Day or birthdays.
WHAT YOU'LL NEED TO MAKE A HEART KNOT
3 feet of rope, paracord or leather lacing
Tape measure
Tape
Scissors
WHAT YOU'LL DO TO TIE A HEART KNOT

1. Tape the left end down. Work only with the right end.
2. Measure in 1 foot from the left end and make this loop.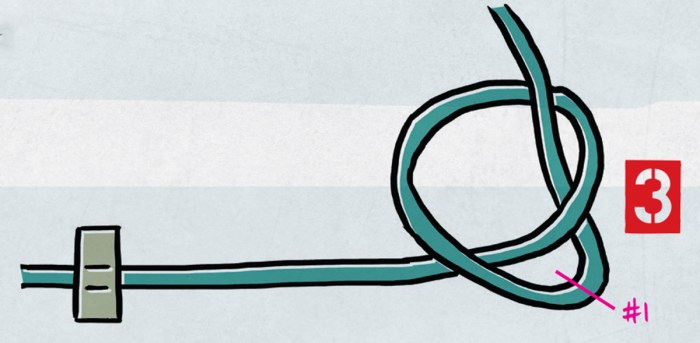 3. Go under and then up and out of the loop, leaving extra on the bottom to form loop No. 1.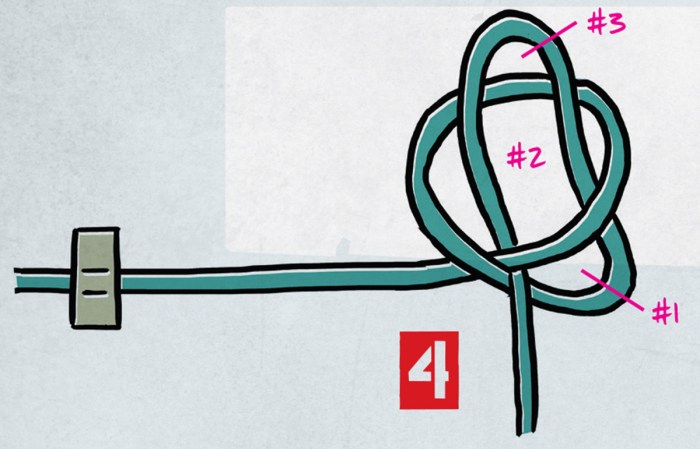 4. Go up over loop No. 2, and then back down, leaving small loop No. 3 on top. Keep going down under big loop No. 2, then down on top of loop No. 1.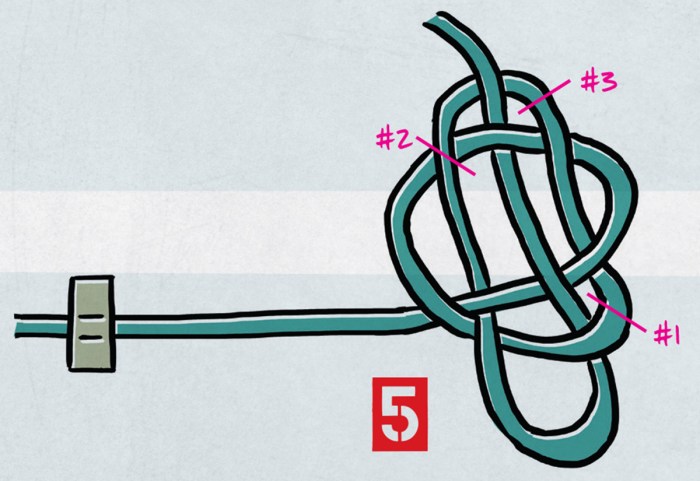 5. Go up and under loop No. 1. Thread over, and then under center loop No. 2, and then over top loop No. 3.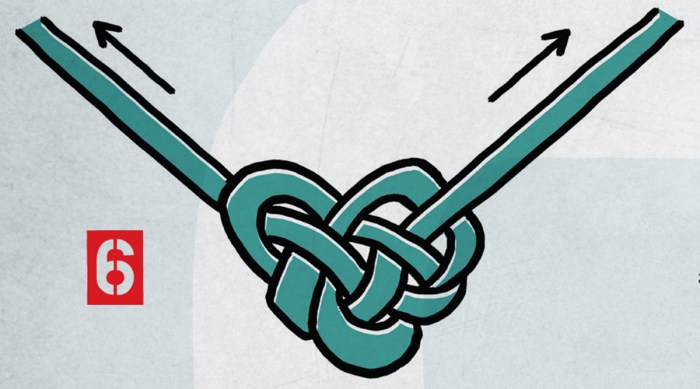 6. Untape the left end. Pull on both ends, and then work inside the heart with your fingers to tighten it. Form the heart little by little. Pinch the bottom into a V.

7. Hold the two ends, make a loop and pull them through the loop to knot. Trim off excess.
COMPLETED HEART KNOT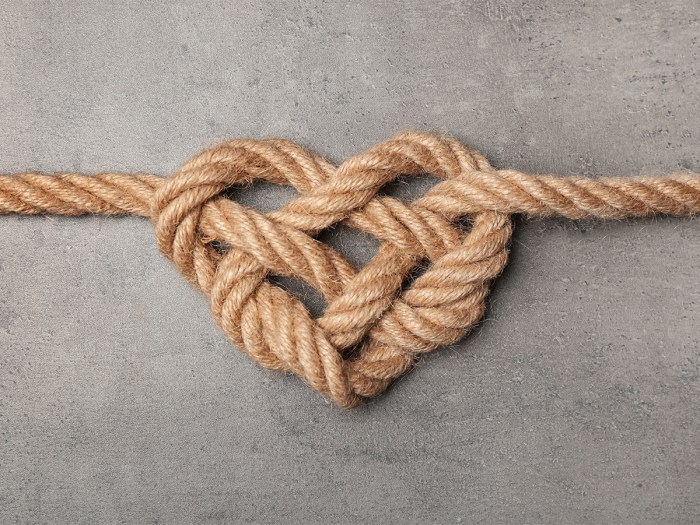 Inspire Leadership, Foster Values: Donate to Scouting
When you give to Scouting, you are making it possible for young people to have extraordinary opportunities that will allow them to embrace their true potential and become the remarkable individuals they are destined to be.
Donate Today