How to Carve an Amazing Snow Sculpture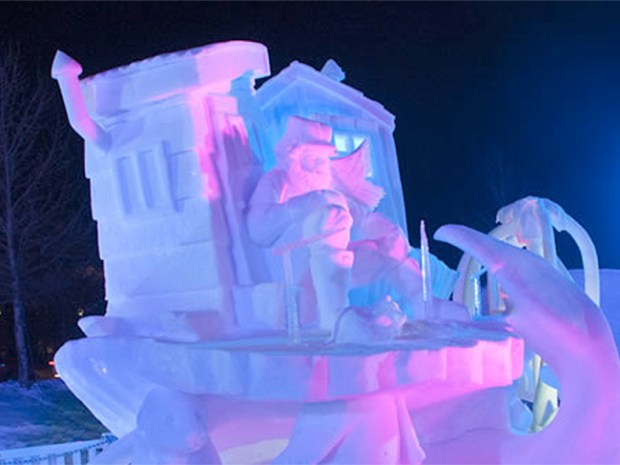 Snow carving combines many different Scouting skills, including cold-weather survival, teamwork and helping others, according to Eagle Scout Cary Retlin. Retlin competes on Team USA in international snow carving competitions. Here are some of his tips to get started with snow carving.
SNOW CARVING TIPS AND TRICKS
1. Choose a large garbage can or box for your form.
2. Dump a few inches of snow in the form, stomp it down and repeat until the form is full.
3. Flip the form over, let it sit overnight and then remove the form.
4. Draw your design on the snow with a permanent marker. (Its alcohol-based ink won't freeze.)
5. Use tools from around house and garage to carve your sculpture. Sandpaper and ice- and paint-scrapers work great.
PHOTO GALLERY OF SNOW SCULPTURES
For 22 years, snow-sculpting teams from around the world have traveled to Breckenridge, Colo., to compete in the International Snow Sculpture Championships. Take a look at some of their work in the photos below:
Inspire Leadership, Foster Values: Donate to Scouting
When you give to Scouting, you are making it possible for young people to have extraordinary opportunities that will allow them to embrace their true potential and become the remarkable individuals they are destined to be.
Donate Today