Build Your Own Nintendo Switch Accessories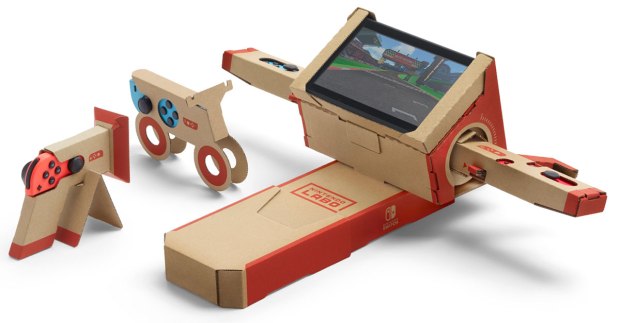 Introducing Nintendo Labo, new Switch accessories that you make. Here's how Labo works.
WHAT IS LABO?
Imagine Lego meets model airplanes and you get Nintendo Labo. It is a series of kits that let you build your own gaming accessories. Those accessories (like a fishing rod or motorbike) interact with the Switch to give you a deeper gaming experience.
HOW TO BUILD
Each kit includes cardboard, string, grommets, stickers, stencils and rubber bands. You'll follow interactive step-by-step instructions you can view on your Switch screen. Those materials eventually take shape into the fun accessories.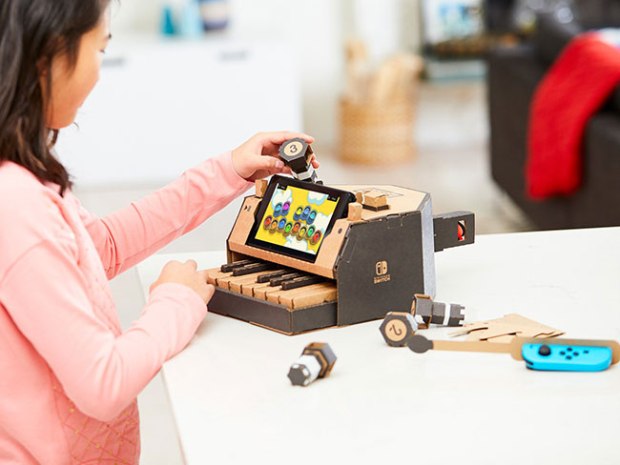 HOW TO PLAY
Bring the accessories to life by using them with your Switch. Reel in the big one using the fishing rod or record hit songs on the piano. Each kit includes a variety of mini-games.
DIVE DEEPER
Also included in the kits are science- and technology-based lessons on how your new accessories work. You'll learn about the robotics, infrared lasers, physics and other tech.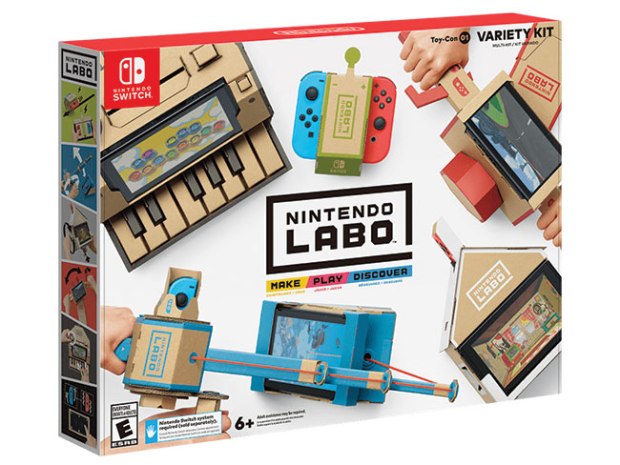 GET BUILDING
We recommend starting with the Labo Variety Kit ($70), which includes five accessories: RC cars, a motorbike, a fishing rod, a house and a piano. Visit labo.nintendo.com for more details.
Inspire Leadership, Foster Values: Donate to Scouting
When you give to Scouting, you are making it possible for young people to have extraordinary opportunities that will allow them to embrace their true potential and become the remarkable individuals they are destined to be.
Donate Today