It's Boysies Time! These Are Our Favorite Videogames of 2018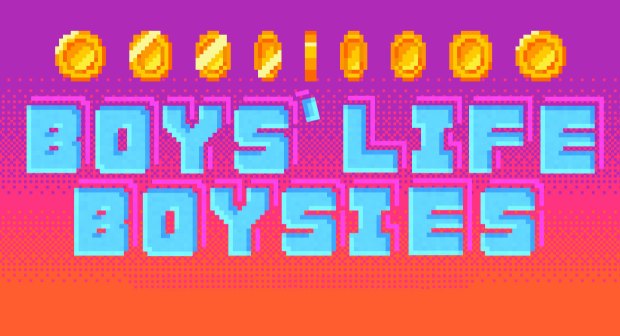 Boys' Life is ready to celebrate another epic year for videogames! Check out our list of the 13 best videogames of the year below.
Ni no Kuni 2: Revenant Kingdom
This is a deep action game full of quirky characters. And the epic visuals really shine. You play as Evan, a young prince who has to grow up quickly and lead his kingdom. All the while, he must deal with the warring Cat and Mouse tribes. You'll find a bunch of monsters to battle and dozens of quests, too. (Bandai Namco for PS4, PC)
Lost Sphear
This fantasy adventure is all about the sheer joy of family and friendship. The main goal? You and your friends save the world from disappearing. Powerful mech suits offer great protection during battles. (Square Enix for PS4, Switch, PC)
Fe
Imagine Zelda meets Cuphead. The result: Fe, an addictive platformer that's all about the outdoors. You're a wandering fox in a magical forest. It's a quiet game, but what it lacks in battles it makes up for with tricky puzzles that require plenty of patience and wit. (EA for PS4, Switch, Xbox One, PC)
Owlboy
One of 2016's best games finally made it to consoles this year. Otus the owl is the lead character in this 2-D pixel-art platformer set in the clouds. Fly through levels, fighting and exploring. It's especially fun for fans of open-world games and big boss battles. (D-Pad Studios for PS4, Switch, Xbox One, Mac, PC)
Moss
VR is still on the come-up as far as making high-quality, memorable games, but this action-adventure puzzler is a 201 standout. It takes advantage of VR by allowing you to move around to battle, explore and solve riddles as Quill, a tiny mouse with big attitude. (Polyarc Inc. for PSVR)
Shape of the World
Forget about the ticking clock and big boss battle. Shape of the World is all about adventure. Explore a mysterious world, and interact with its many strange creatures and landmarks. Also cool: The game is procedural, meaning it's a completely different experience for each player. (Hollow Tree Games for PS4, Xbox One, PC)
Donut County
In this physics-based puzzler, you play as a black hole-like pit in the ground. Your goal: Make the hole bigger by devouring food and other items round you. You'll meet cute characters, steal their trash, and throw them in the hole, too. (Annapurna Interactive for PS4, PC, iOS)
Gnog
It's all about the monster heads! These creepy noggins have secrets inside. Pull, press, grab and rotate each one to find out what lies within. (Double Fine Productions for PS4, PC, iOS)
Hollow Knight
Brave the dark depths of a forgotten kingdom in this spooky 2-D platformer. You'll explore the creepy old town as you search for riches, befriend beasts and unravel mysteries. (Team Cherry for Switch, Mac, PC)
Alto's Odyssey
This sequel to one of our all-time favorite mobile games, Alto's Adventure, is all about soaring through an endless desert, getting big air and doing epic flips on a sandboard. You'll want to play this one wearing headphones, because the music and sound effects are incredible.
Kirby Star Allies
Kirby is back! This time, he's not alone. Play with three friends to form your own fearsome foursome, or recruit in-game enemies to your side by hitting them with a Friend Heart.
Overcooked 2
This sequel to the 2016 hit hasn't changed much about its gameplay — and that's a good thing! You'll still cook and serve food to a crowd of impatient customers. There are new recipes to create, and the game adds online multiplayer for the first time. Plus, there are a few new strategies like tossing food to diners. Be sure to aim well! (Ghost Town Games for PS4, Switch, Xbox One, PC)
BOYSIE GAME OF THE YEAR & BL READER'S CHOICE
Game of the Year | Super Smash Bros. Ultimate
Super Smash Bros. Ultimate started 2018 as our most anticipated game of the year, and it ends as the best. Why so great? It's epic for starters. 74 fan-favorite Nintendo characters, like Mario, Kirby, Zelda, Sonic and Pac-Man, compete in an enhanced remake of the classic Wii U fighting game for Switch.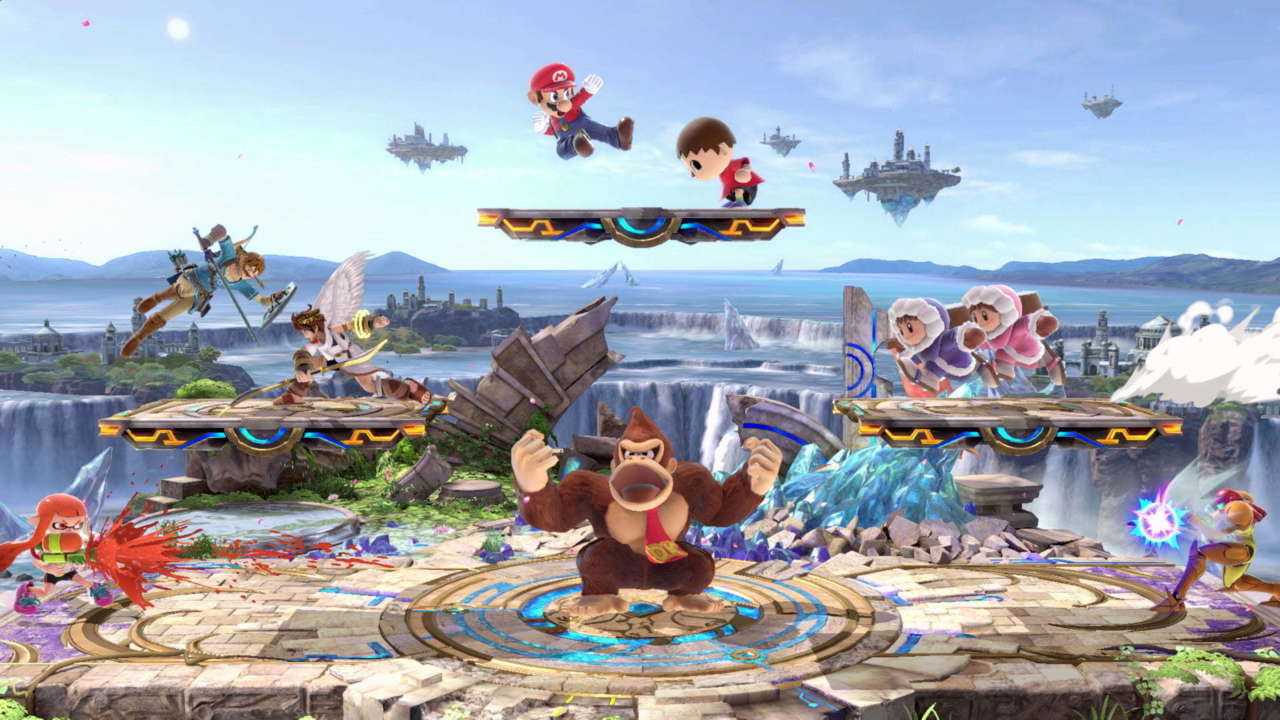 The fighters battle in more than 100 stages, and there are more than 800 music tracks to keep you jamming while you play. But mostly, it's just a ton of fun. And we're not alone in out love for this game.
The Boys' Life audience chose it as the game of the year, too, with more than 35% of the vote. What came in second? A whole other kind of fighting game: Fortnite!