SAFETY FIRST: Ask an adult to help with tools you haven't used before.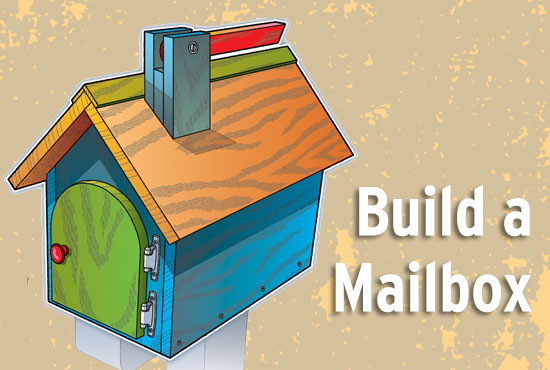 Show off your carpentry skills and help out your family.
Safety First: Always ask an adult to help with tools you haven't used before.
What You'll Need
1" x 12" x 12″' cedar board
2 semi-concealed hinges
50 1 5/8" exterior wood screws
Hammer Table saw or handsaw (If you use a handsaw, you will need both a ripsaw and a crosscut saw.)
Jigsaw or coping saw
Drill
Screwdriver
Sandpaper
Paint (optional)
2¼" lock washers
¼" nut
¼" x 3 1/2 " bolt
Wood doorknob
Exterior wood glue
Wood filler for screws (optional)
What You'll Do:
1. Cut out all the parts of the mailbox by carefully following the dimensions shown. Include both the door and the front wall door cutout. It's important to predrill and countersink all the screws, making the screw heads flush with the wood surface. Cedar is a great weatherresistant wood for outdoor use, but cedar can crack and split if you're not careful when building. All wood parts except the door are glued and screwed together.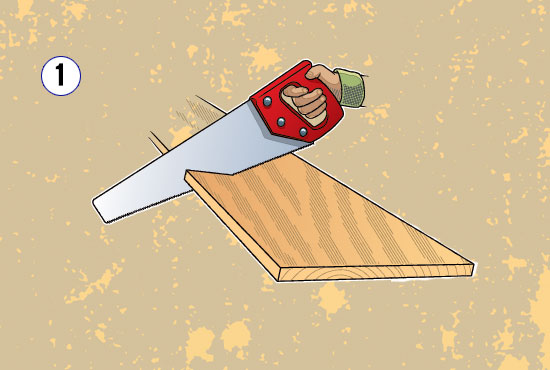 2. Glue and screw the roof and roof cap together. The chimney is made of three pieces of cedar fastened together with room for the flag bolted in the center. Cut its base at a 45-degree angle. The chimney is attached from the inside of the roof. You can bolt the flag on later.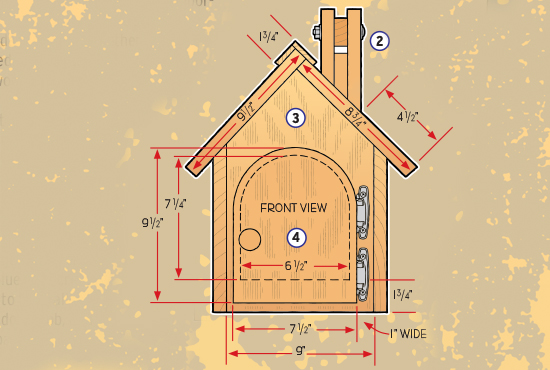 3. Assemble the walls and floor. Ask an adult for some help. It's difficult to hold the pieces together when drilling and countersinking the holes. Glue and screw the mailbox together. Attach the roof to the walls.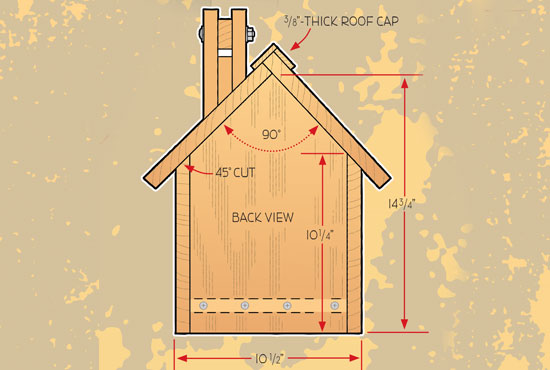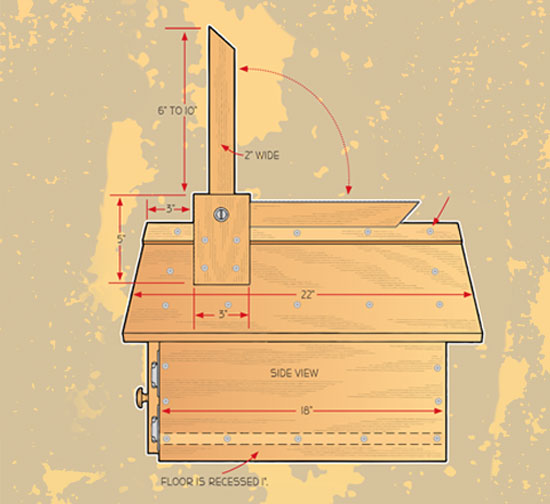 4. Hinge the door in place. Screw on the doorknob, and fill screws with wood filler. Sand and paint.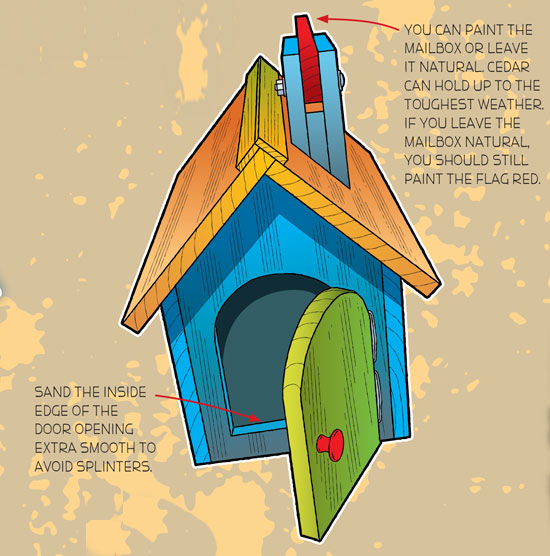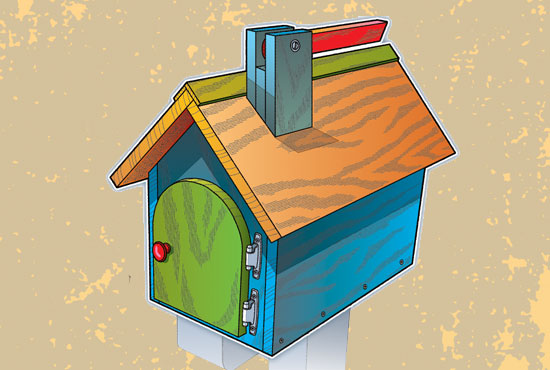 ---
Important Note: Please only upload photos of your project. Because of privacy rules, we can't post any photos that show people's faces. Always ask for your parent's permission before uploading anything to a website.
---
Inspire Leadership, Foster Values: Donate to Scouting
When you give to Scouting, you are making it possible for young people to have extraordinary opportunities that will allow them to embrace their true potential and become the remarkable individuals they are destined to be.
Donate Today