Build a beanbag toss game
SAFETY FIRST: Ask an adult to help with tools you haven't used before.
Recycle old pallets and pants pockets to make this fun lawn game.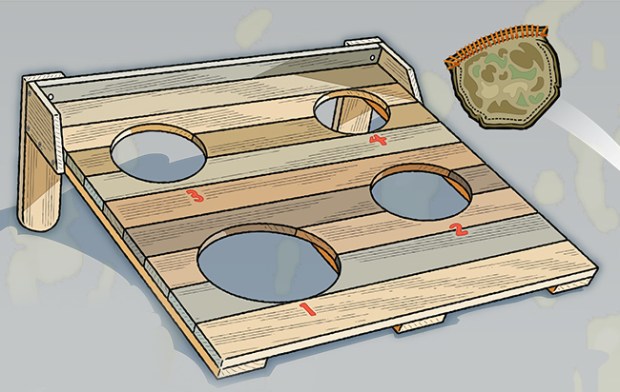 WHAT YOU'LL NEED
Two or three clean pallets. This design is based on boards that are 4″ wide and 3⁄4″ thick. If your boards are a different width or thickness, you can change the length of the screws and carriage bolts. It's not necessary for the rectangle to be a perfect 32″ x 36″.
Safety goggles, work gloves, flat pry bar, claw hammer, crowbar for stubborn nails
Measuring tape
Crosscut saw
Adjustable or framing square
Sandpaper
Drill
1⁄4″ drill bit
Different-sized plates and bowls to trace the circles
Pencil
1″ spade bit for drilling starter holes for cutting circles
Wood glue
130 2″ wood screws (All screw holes should be predrilled.)
Keyhole saw for cutting out the circles and rounding the leg bottoms
Two 1⁄4″ x 21⁄2″ carriage bolts with 1⁄4″ flat washers and wing nuts
Wood finish of your choice
WHAT YOU'LL DO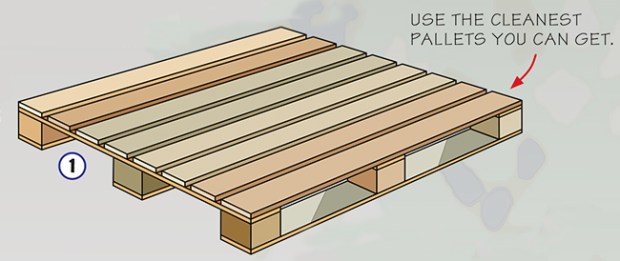 1. Put on your safety goggles and work gloves, and disassemble the pallets. Make sure you remove any staples and nails.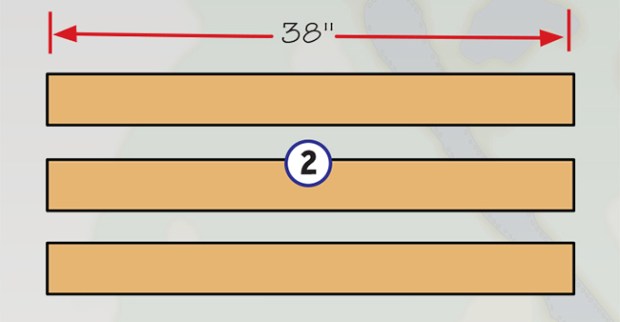 2. Choose three of the narrowest boards, and cut them no shorter than 38″. These will be the support boards.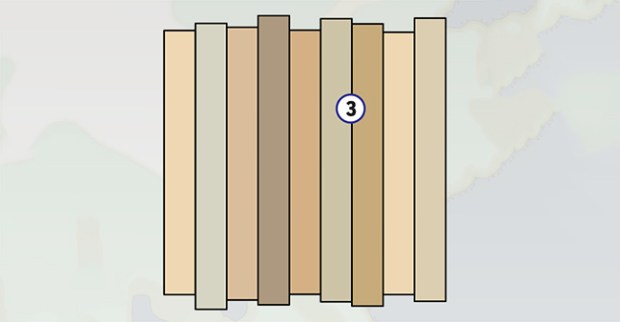 3. For the platform, cut enough boards no shorter than 34″. Choose the best side of each board, and place them facedown on a flat surface edge to edge. A little shorter or longer than 36″ doesn't matter. Sand the edges of each board.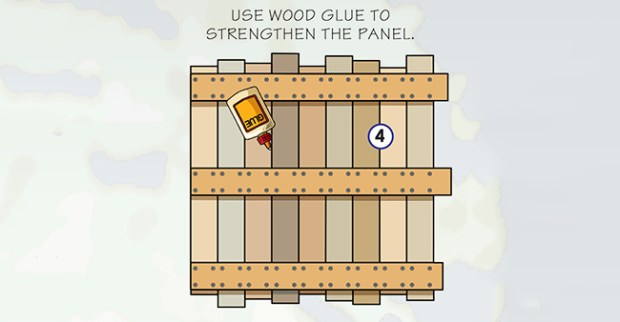 4. Apply a thin coat of glue to the edge of each platform board. Glue and screw the three support boards to the back of the platform boards.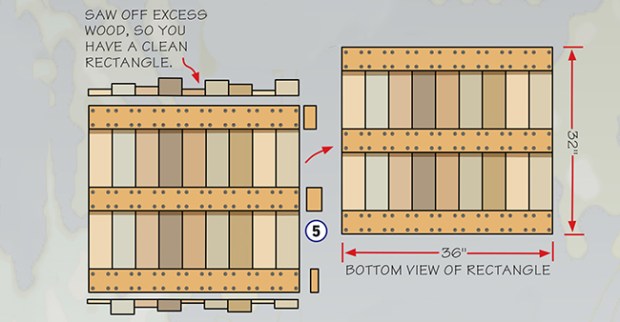 5. Saw off the ends of the boards to make a clean rectangle.

6. Use different-sized bowls and plates to trace the four holes. Drill a 1″ starter hole on the inside of each traced circle. Use the keyhole saw to cut out the circles.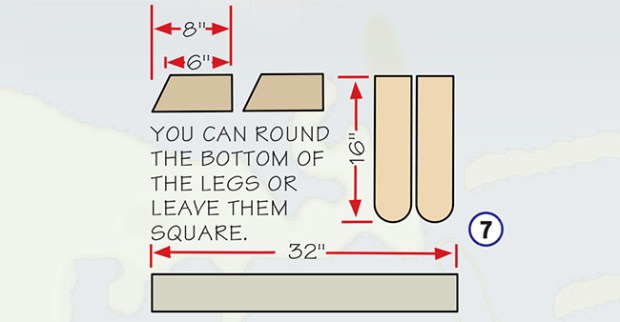 7. Cut out the legs, backboard and sides.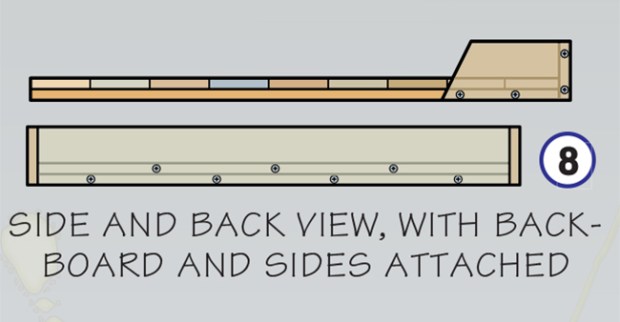 8. Glue and screw the sides and backboard to the platform.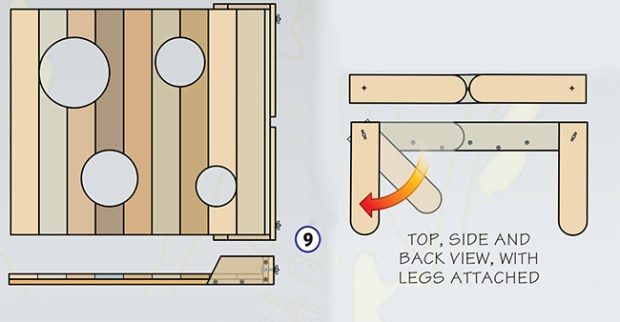 9. Attach the legs to the backboard with the carriage bolts, flat washers and wing nuts.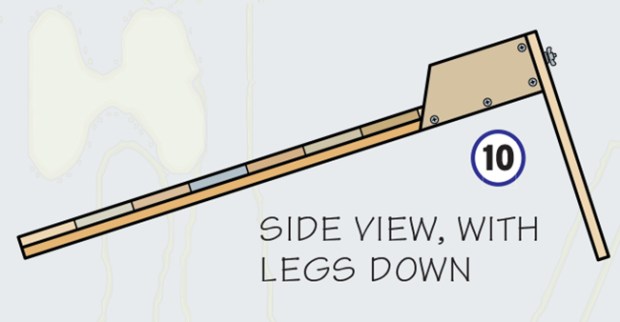 10. Sand the assembled platform, and apply the finish of your choice. Your beanbag toss game platform is complete.
MAKE SOME BEANBAGS FROM BACK POCKETS OF OLD PANTS
You can use almost any kind and size of back pocket. Make as many beanbags as you think you will need.
WHAT YOU'LL NEED
Scissors
A pair of old pants with back pockets
Heavy thread
Sewing needle
Dry beans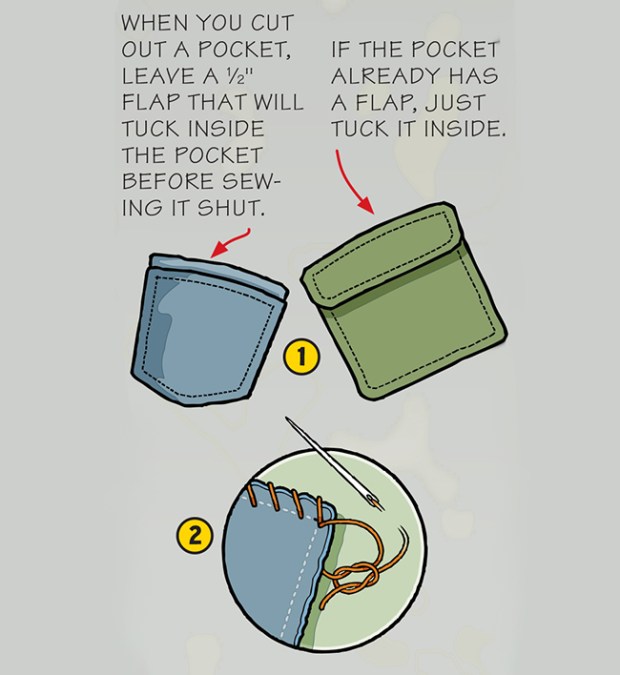 WHAT YOU'LL DO
1. Use the scissors to cut out the pockets. Cut an extra 1⁄2″ on the top of the pocket. The flap will be folded inside the pocket before you sew it shut. If there is already a flap on the pocket, just fold it inside. Fill a pocket with dry beans. Leave enough room at the top for sewing it shut.
2. Start with a square knot, use an overhand stitch and sew across the top.
---
Important Note: Please only upload photos of your project. Because of privacy rules, we can't post any photos that show people's faces. Always ask for your parent's permission before uploading anything to a website.
---
Inspire Leadership, Foster Values: Donate to Scouting
When you give to Scouting, you are making it possible for young people to have extraordinary opportunities that will allow them to embrace their true potential and become the remarkable individuals they are destined to be.
Donate Today