How to Make 4 Cool Gifts for Father's Day
SAFETY FIRST: Ask an adult to help with tools you haven't used before.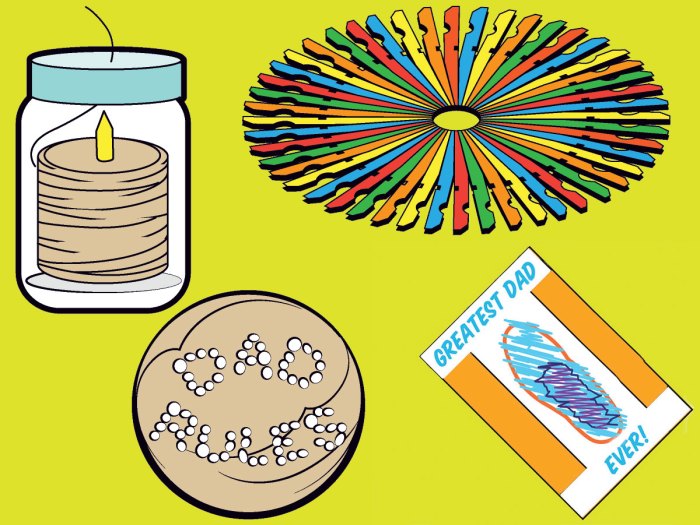 Father's Day is coming up. Dad will be one happy guy with one of these cool gifts.
---
TANGLED TWINE?
"Knot" anymore with this handy twine dispenser.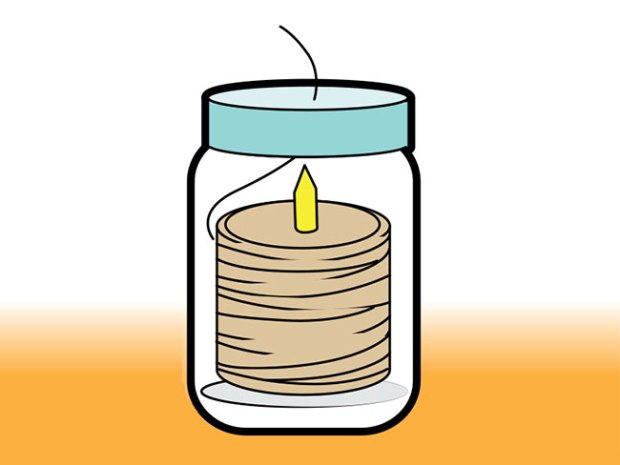 WHAT YOU'LL NEED:
Wide-mouth canning jar
Needle
Roll of twine
Pencil
Thin cardboard
Scissors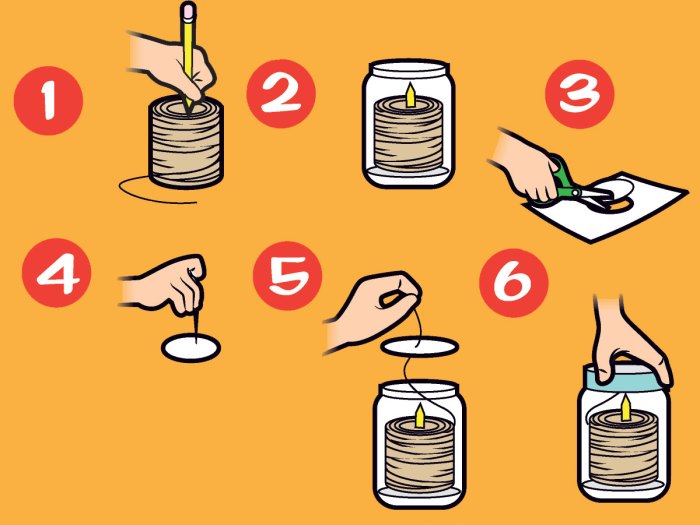 WHAT YOU'LL DO:
1. Poke the pencil through the center of the twine roll.
2. Put the twine inside the jar, eraser down. The pencil helps it unravel.
3. Draw around the flat part of the lid on the cardboard and cut out that circle.
4. Make a small hole using the needle.
5. Pull the twine up through the hole.
6. Put the cardboard on the jar and tighten the lid on top.
---
ROCK ON
Dad will love this desktop paperweight.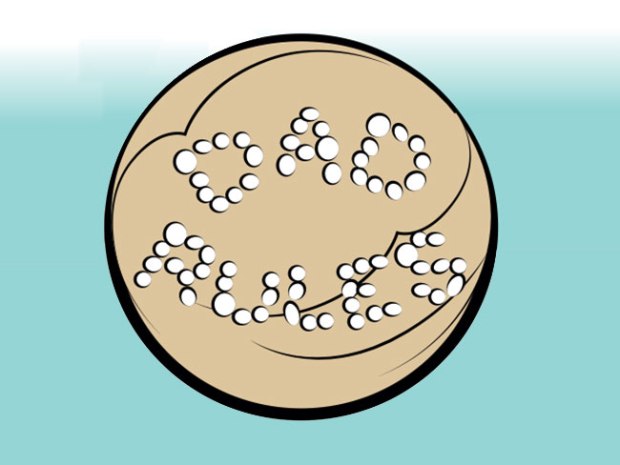 WHAT YOU'LL NEED:
Clear sealer
1/4 cup of salt
1/4 cup of water
1/4 cup of flour
Pebbles or gravel
Bowl
Cookie sheet
Rubber gloves
Paint mask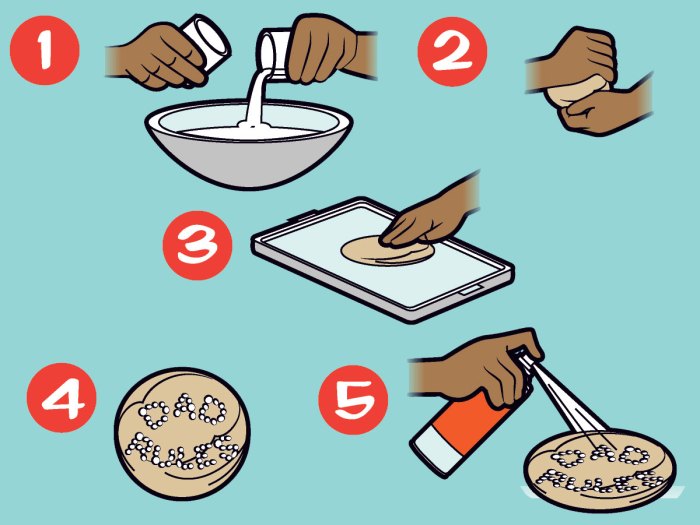 WHAT YOU'LL DO:
1. Preheat oven to 200 degrees. Use your hands to mix the salt, flour and water in the bowl.
2. Roll the mixture into a ball.
3. Flatten it on the cookie sheet.
4. Spell out a message with the pebbles. Bake for about 2 hours or until hard. Let cool overnight.
5. Put on your paint mask and gloves, and spray or paint with sealer.
---
GO TEAM!
This clothespin coaster is perfect for the big game.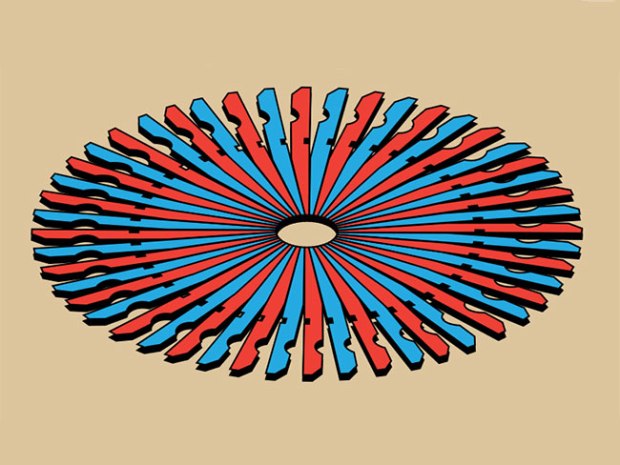 WHAT YOU'LL NEED:
White glue
24 wooden clothespin
Paint or markers the colors of Dad's favorite team
Paintbrush
Newspaper to work on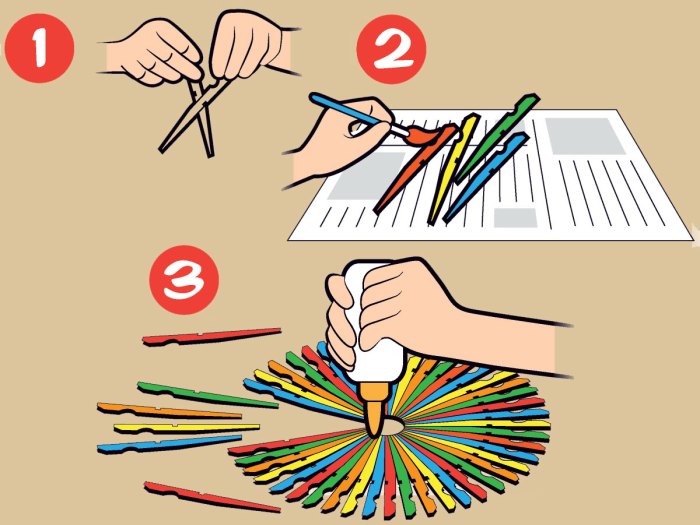 WHAT YOU'LL DO:
1. Carefully take apart the clothespins.
2. Decorate them with the team colors. Let them dry.
3. Glue them together one at a time. (A little glue beats too much glue.)
---
WALK IN HIS SHOES
Dad will think of you every time he sees this special keepsake.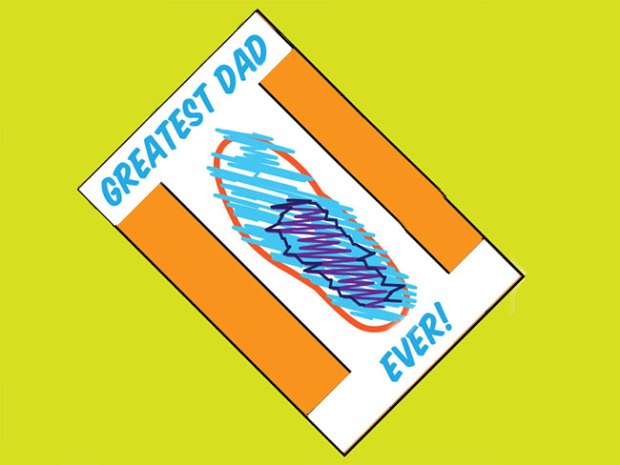 WHAT YOU'LL NEED:
Two pieces of paper as big as Dad's shoe
One of Dad's shoes and one of yours
Markers or crayons
Large piece of colored poster board or heavy paper
Pencil
White glue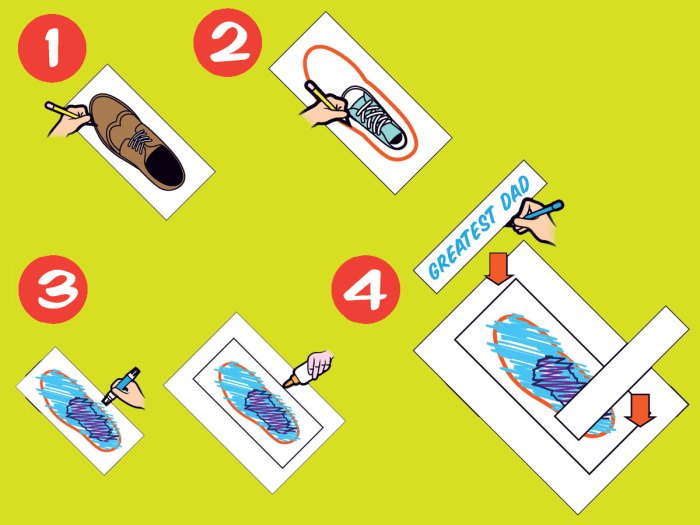 WHAT YOU'LL DO:
1. On one piece of paper, use a pencil to trace around your dad's shoe.
2. Put your shoe inside that and trace around it.
3. Fill in the two shoe outlines with different colors. Glue it to the poster board.
4. Cut the other piece of paper in half lengthwise, and write a message on the two strips. Glue them to the top and bottom of the poster.
---
---
Important Note: Please only upload photos of your project. Because of privacy rules, we can't post any photos that show people's faces. Always ask for your parent's permission before uploading anything to a website.
---
Inspire Leadership, Foster Values: Donate to Scouting
When you give to Scouting, you are making it possible for young people to have extraordinary opportunities that will allow them to embrace their true potential and become the remarkable individuals they are destined to be.
Donate Today