How to Build a Balance Board
SAFETY FIRST: Ask an adult to help with tools you haven't used before.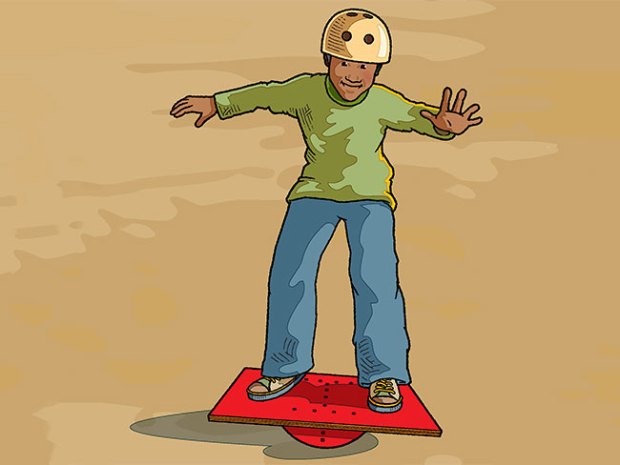 This easy-to-build training gear will prepare you for rocky trails.
WHAT YOU'LL NEED
3⁄4″ x 2′ x 2′ birch plywood
2″ x 4″ x 12″ board
Tape measure
Pencil
5-gallon plastic bucket
Fine-toothed saw
Keyhole saw or coping saw
Drill, drill bits and countersink bit
Wood glue
18 1 1⁄4″ wood screws
Wood file
Sandpaper
Paint
Paintbrush
WHAT YOU'LL DO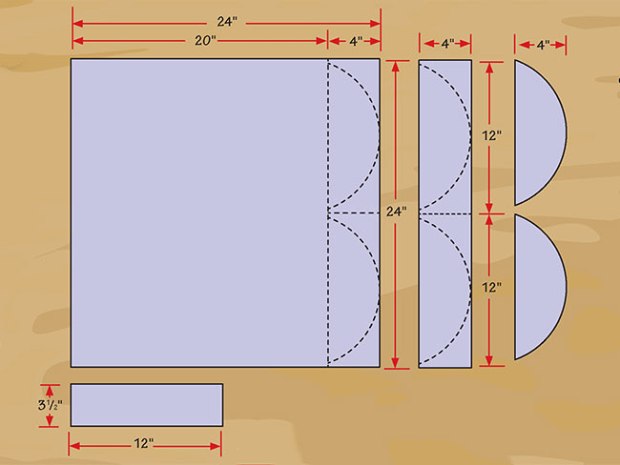 1. Cut out all the balance board pieces as shown. Use the bucket to trace the two curved rockers. Sand all the pieces.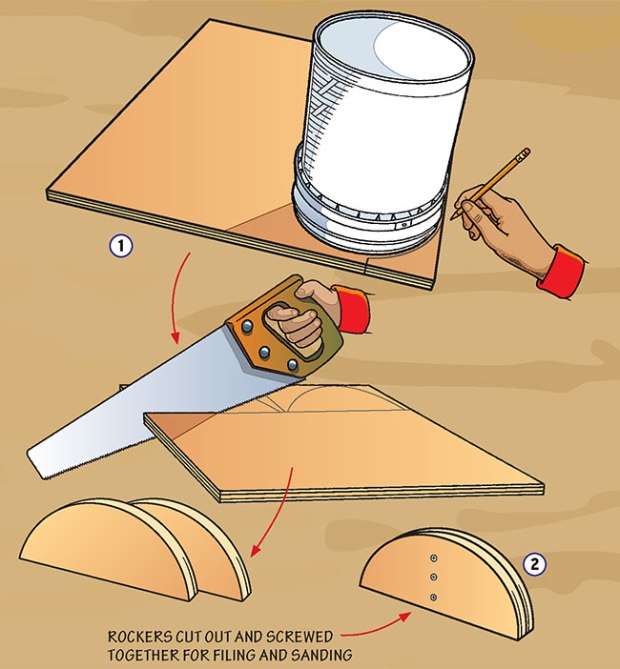 2. Screw the two curved rockers together. File and sand them until they are smooth and exactly the same size and shape.
3. Screw and glue the 2″ x 4″ x 12″ board in place. Always drill pilot holes and countersink all screws.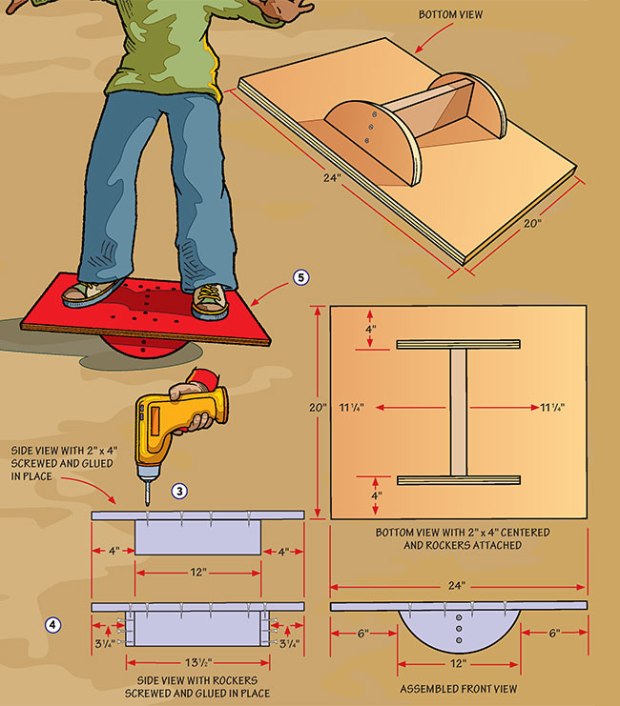 4. After unscrewing them, glue and screw the two curved rockers in place. Make sure they are positioned exactly across from each other.
5. Paint the balance board or leave the wood bare. Your balance board is complete.
---
PHOTOS OF COMPLETED PROJECT
Check out these photos of the completed project sent to us by Boys' Life readers. If you have a photos of a BL Workshop project, please use the form below to send them to us.
---
Important Note: Please only upload photos of your project. Because of privacy rules, we can't post any photos that show people's faces. Always ask for your parent's permission before uploading anything to a website.
---
Inspire Leadership, Foster Values: Donate to Scouting
When you give to Scouting, you are making it possible for young people to have extraordinary opportunities that will allow them to embrace their true potential and become the remarkable individuals they are destined to be.
Donate Today