Make a flashlight holster for your belt
SAFETY FIRST: Ask an adult to help with tools you haven't used before.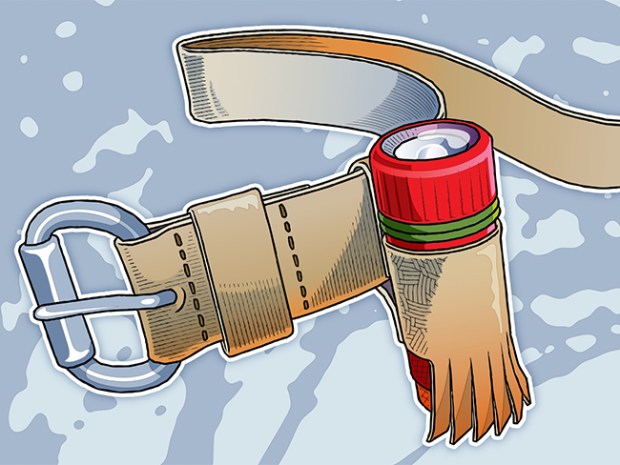 Don't be left in the dark. This leather holster keeps your flashlight handy.
Editor's Note: This holster is designed for a belt 1 1/4″ to 1 1/2″ wide.
WHAT YOU'LL NEED
A soft scrap of leather about 8" long, 5" wide and 1/16" to 1/8" thick
Hobby knife
Metal ruler
Pen
3/16" hole punch or awl
Two large snap rivets
Hammer
WHAT YOU'LL DO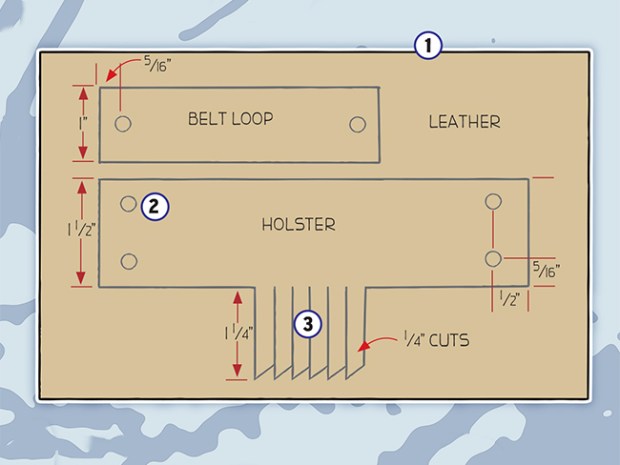 Step 1: Place the best-looking side of the leather down and draw the holster and belt loop. For the length of the holster, measure around your flashlight and add 1 1/4".
Step 2: Mark the holes on the belt loop and holster.
Step 3: Find the center of the holster length and mark off 1/4" segments as shown.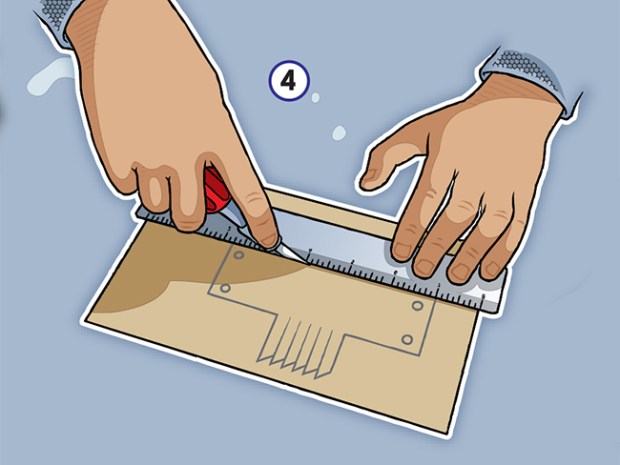 Step 4: Cut out the belt loop and holster.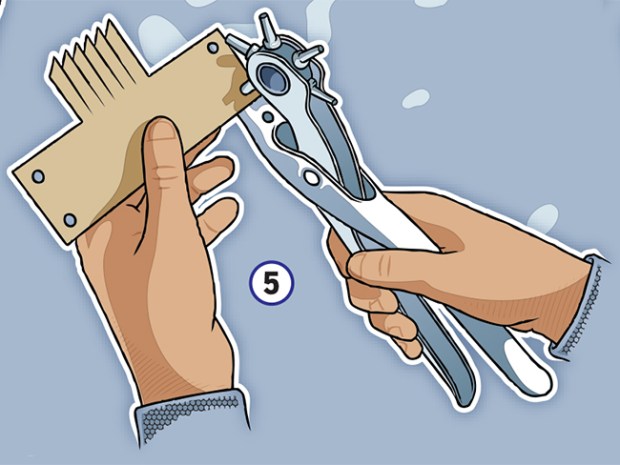 Step 5: Punch out all six holes.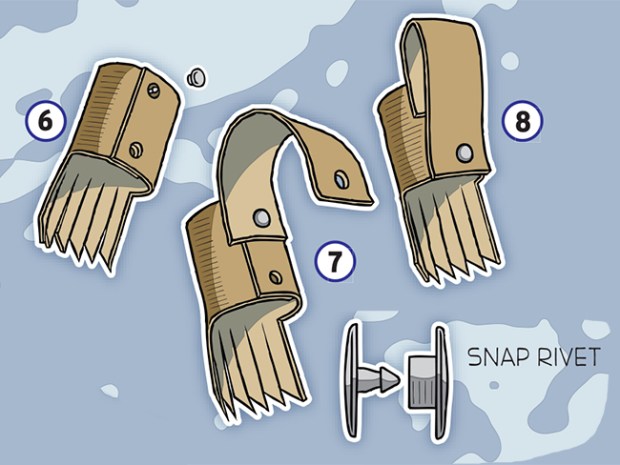 Step 6: Roll the holster, align the holes and push the rivet through from the inside.
Step 7: Slide the bottom end of the belt loop over the rivet and cap.
Step 8: Align bottom loop holes, push the rivet through from inside, and cap and hammer securely.
---
Important Note: Please only upload photos of your project. Because of privacy rules, we can't post any photos that show people's faces. Always ask for your parent's permission before uploading anything to a website.
---
Inspire Leadership, Foster Values: Donate to Scouting
When you give to Scouting, you are making it possible for young people to have extraordinary opportunities that will allow them to embrace their true potential and become the remarkable individuals they are destined to be.
Donate Today