Inside the November 2014 issue
Here's what you'll find inside the November 2014 issue of Boys' Life magazine. Remember, many articles are exclusive to the printed magazine and are not available online.
To subscribe to Boys' Life magazine, please visit http://scoutlife.org/subscribe.
On the November 2014 cover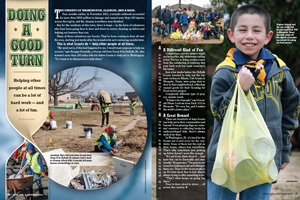 DOING A GOOD TURN
Helping other people at all times can be hard work–and a lot of fun.
---
This month's other features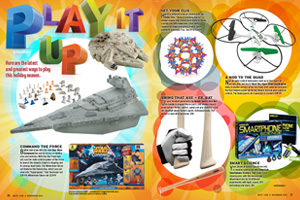 PLAY IT UP
The latest and greatest ways to play this holiday season.
• Awesome gadgets, games and toys for the 2014 holiday season
• Win some of these awesome toys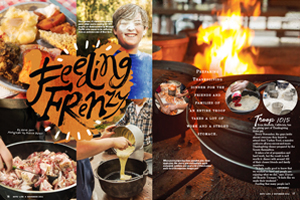 FEEDING FRENZY
Preparing Thanksgiving Dinner for friends and families of an entire troop takes a lot of work and a strong stomach.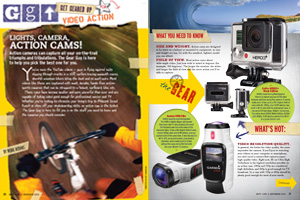 LIGHTS, CAMERA, ACTION CAMS!
Action cameras can capture all your on-the-trail triumphs and tribulations. The Gear Guy is here to help you pick the best one for you.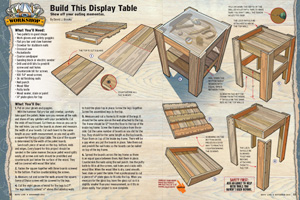 BL WORKSHOP: BUILD A DISPLAY TABLE
Show off your Scouting mementos.
---
Only in our Boy Scout edition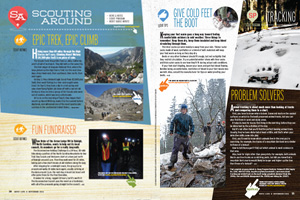 SCOUTING AROUND
An epic mountain hike, a fun fundraiser, winter hiking boot advice, animal tracking and a look at a few merit badges.
• Visit the Scouting Around blog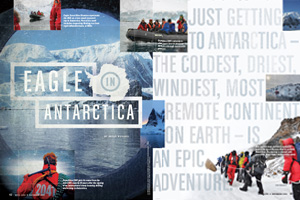 EAGLE IN ANTARCTICA
Just getting to Antarctica–the coldest, driest, windiest, most remote continent on Earth–is an epic adventure.
---
Only in our Cub Scout edition

LET'S LOOK AT TURKEYS
Read it! Color it! Get it all in this special Cub Scout section.
---
Links
Click here to see all the links featured in the November 2014 issue of Boys' Life!
---
And more!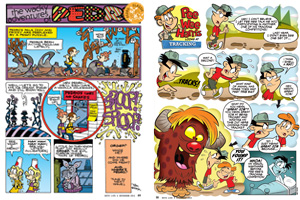 Look for the regular score of comics, jokes, games, Scouts in Action, Tradin' Post and more! Only in the NOVEMBER issue of Boys' Life!
• The Wacky Adventures of Pedro
• Pee Wee Harris
• Scouts in Action
• More S.I.A.
Inspire Leadership, Foster Values: Donate to Scouting
When you give to Scouting, you are making it possible for young people to have extraordinary opportunities that will allow them to embrace their true potential and become the remarkable individuals they are destined to be.
Donate Today