Inside the January 2015 issue
Here's what you'll find inside the January 2015 issue of Boys' Life magazine. Remember, many articles are exclusive to the printed magazine and are not available online.
To subscribe to Boys' Life magazine, please visit http://scoutlife.org/subscribe.
On the January 2015 cover
CROSS-COUNTRY TRAVELERS
In the Rocky Mountains in the middle of winter, there's no better way to get from point A to point B than on a pair of skis.
• See photos from Troop 187's cross-country skiing trek
---
This month's other features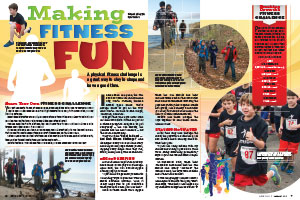 MAKING FITNESS FUN
A physical fitness challenge is a great way to stay in shape and have a good time.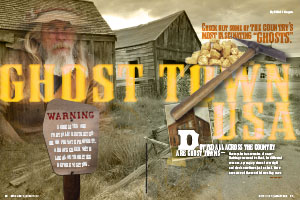 GHOST TOWN USA
Check out some of the country's most fascinating "ghosts."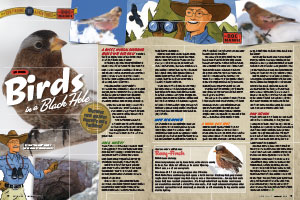 DOC HAWK: BIRDS IN A BLACK HOLE
What made these brilliant birds dive-bomb the Earth?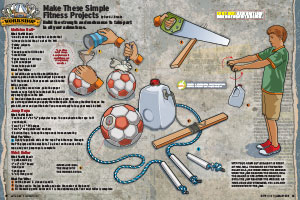 BL WORKSHOP: SIMPLE FITNESS PROJECTS
Build the strength and endurance to take part in all your adventures.
• How to build homemade fitness equipment
---
Only in our Boy Scout edition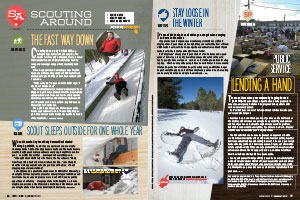 SCOUTING AROUND
Careening down an icy 90-foot hill on a tobaggan-type device; Scout sleeps outside for a whole year; Stay loose in the winter; Public service
• Visit the Scouting Around blog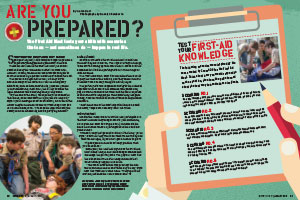 ARE YOU PREPARED?
The First Aid Meet tests your skills with scenarios that can –- and sometimes do -– happen in real life.
• Test your skills with these first-aid scenarios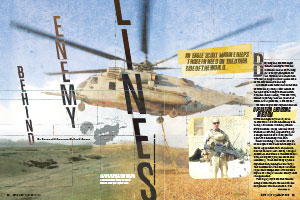 BEHIND ENEMY LINES
An Eagle Scout marine helps those in need on the other side of the world.
---
Only in our Cub Scout edition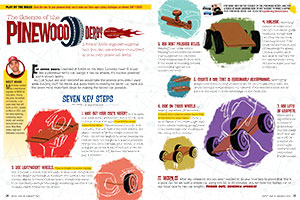 THE SCIENCE OF THE PINEWOOD DERBY
A former NASA engineer explains how you can use science to succeed at your next pinewood derby.
• Video guide to using science to make a super-fast pinewood derby car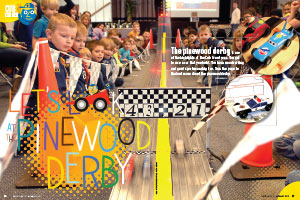 LET'S LOOK AT THE PINEWOOD DERBY
The Pinewood Derby is one of the highlights of the Cub Scout year.
---
Links
Click here to see all the links featured in the January 2015 issue of Boys' Life!
---
And more!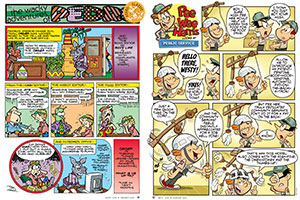 Look for the regular score of comics, jokes, games, Scouts in Action, Tradin' Post and more! Only in the January issue of Boys' Life!
• The Wacky Adventures of Pedro
• Pee Wee Harris
• Scouts in Action
• More S.I.A.
Inspire Leadership, Foster Values: Donate to Scouting
When you give to Scouting, you are making it possible for young people to have extraordinary opportunities that will allow them to embrace their true potential and become the remarkable individuals they are destined to be.
Donate Today