Inside the February 2015 issue
Here's what you'll find inside the February 2015 issue of Boys' Life magazine. Remember, many articles are exclusive to the printed magazine and are not available online.
To subscribe to Boys' Life magazine, please visit http://scoutlife.org/subscribe.
On the February 2015 cover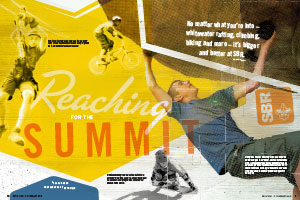 REACHING FOR THE SUMMIT

No matter what you're into – whitewater rafting, climbing, biking and more – it's bigger and better at Summit Bechtel Reserve.
• Video and interactive tour of the Summit Bechtel Reserve
---
This month's other features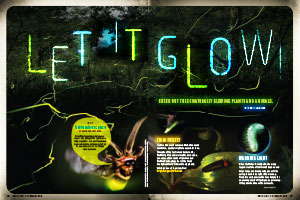 LET IT GLOW
Check out these naturally glowing plants and animals.
• 9 awesome bioluminescent organisms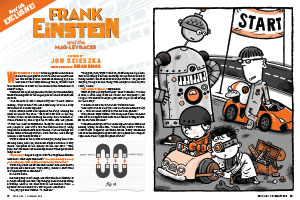 FRANK EINSTEIN AND THE MAG-LEV RACER

Exclusive fiction by Jon Scieszka.
• Enter the Frank Einstein book giveaway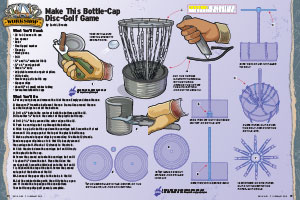 BL WORKSHOP: BOTTLE-CAP TOSS GAME
With a tin can and paper clips, make a mini disc-golf basket.
• Step-by-step guide to making a bottle-cap toss game
---
Only in our Boy Scout edition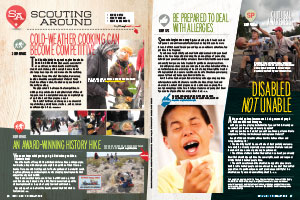 SCOUTING AROUND
Cold weather cooking, a historic hike, allergies and more.
• Visit the Scouting Around blog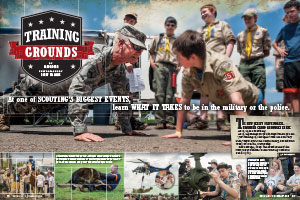 TRAINING GROUNDS
At one of Scouting's biggest events, learn what it takes to be in the military or the police.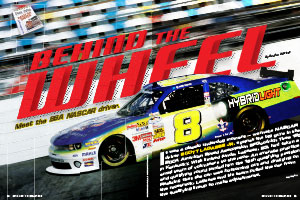 BEHIND THE WHEEL

Meet the BSA NASCAR driver.
---
Only in our Cub Scout edition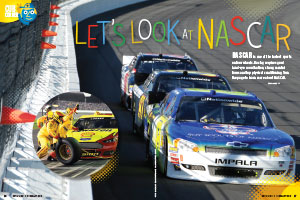 LET'S LOOK AT NASCAR

NASCAR is one of the fastest sports on four wheels. Racing requires good hand-eye coordination, strong mental focus and top physical conditioning.
---
Links
Click here to see all the links featured in the February 2015 issue of Boys' Life!
---
And more!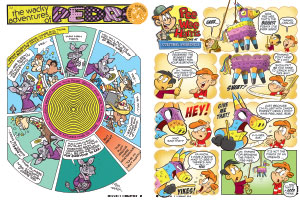 Look for the regular score of comics, jokes, games, Scouts in Action, Tradin' Post and more! Only in the February 2015 issue of Boys' Life!
• The Wacky Adventures of Pedro
• Pee Wee Harris
• Scouts in Action
• More S.I.A.
Inspire Leadership, Foster Values: Donate to Scouting
When you give to Scouting, you are making it possible for young people to have extraordinary opportunities that will allow them to embrace their true potential and become the remarkable individuals they are destined to be.
Donate Today