Inside the May 2015 issue
Here's what you'll find inside the May 2015 issue of Boys' Life magazine. Remember, many articles are exclusive to the printed magazine and are not available online.
To subscribe to Boys' Life magazine, please visit http://scoutlife.org/subscribe.
On the May 2015 cover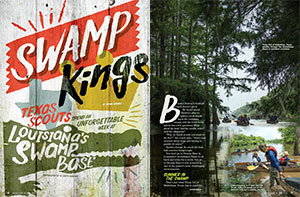 SWAMP KINGS
Texas Scouts spend an unforgettable week at Louisiana's Swamp Base.
• Video and photos of their Swamp Base adventure
---
This month's other features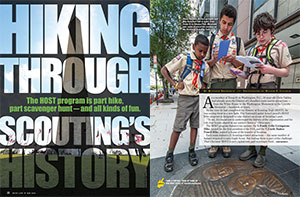 HIKING THROUGH SCOUTING'S HISTORY
The HOST program is part hike, part scavenger hunt — and all kinds of fun.
• Interactive tour of Washington, D.C.'s Scouting history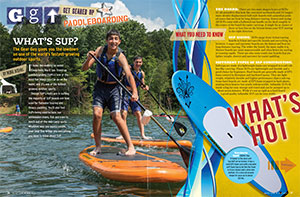 WHAT'S SUP?
The Gear Guy gives you the lowdown on one of the world's fastest-growing outdoor sports.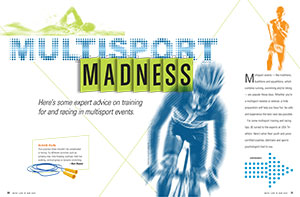 MULTISPORT MADNESS
Here's some expert advice on training for and racing in multisport events.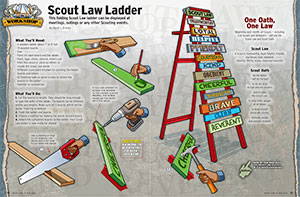 BL WORKSHOP: SCOUT LAW LADDER
This folding Scout Law ladder can be displayed at meetings, outings or any other Scouting events.
• How to build a Scout Law ladder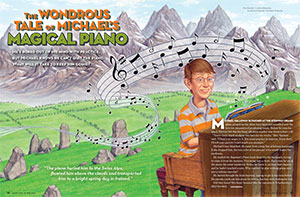 FICTION: THE WONDROUS TALE OF MICHAEL'S MAGICAL PIANO
Michael wants to quit the piano. What will it take to keep him going?
---
Only in our Boy Scout edition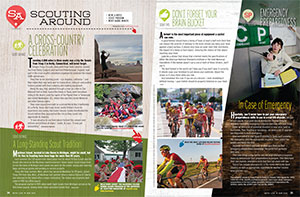 SCOUTING AROUND
In Case of Emergency: It's a good idea to practice for the real thing by regularly conducting emergency response exercises with your troop.
• Visit the Scouting Around blog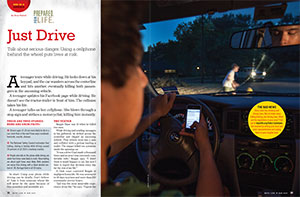 JUST DRIVE
Using a cellphone behind the wheel puts lives at risk.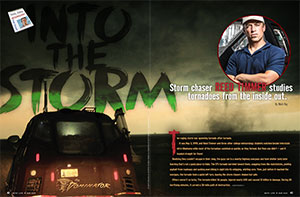 COOL JOBS: METEOROLOGIST
Storm chaser Reed Timmer studies tornadoes from the inside out.
• Watch some of Timmer's storm videos
---
Only in our Cub Scout edition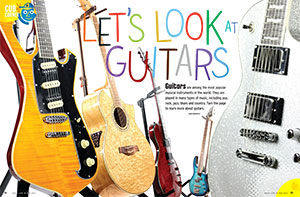 LET'S LOOK AT GUITARS
Read it! Color it! Get it all in this special Cub Scout section.
---
Links
Click here to see all the links featured in the May 2015 issue of Boys' Life!
---
And more!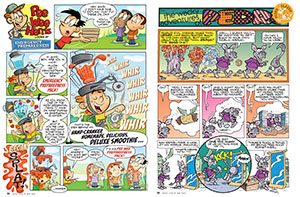 Look for the regular score of comics, jokes, games, Scouts in Action, Tradin' Post and more! Only in the May 2015 issue of Boys' Life!
• The Wacky Adventures of Pedro
• Pee Wee Harris
• Scouts in Action
• More S.I.A.
---
Inspire Leadership, Foster Values: Donate to Scouting
When you give to Scouting, you are making it possible for young people to have extraordinary opportunities that will allow them to embrace their true potential and become the remarkable individuals they are destined to be.
Donate Today