Inside the September 2015 issue
Here's what you'll find inside the September 2015 issue of Boys' Life magazine. Remember, many articles are exclusive to the printed magazine and are not available online.
To subscribe to Boys' Life magazine, please visit http://scoutlife.org/subscribe.
On the September 2015 cover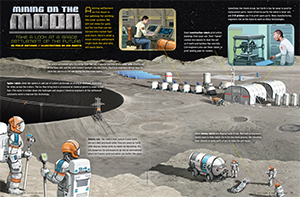 MINING ON THE MOON
Take a look at a space settlement of the future.
---
This month's other features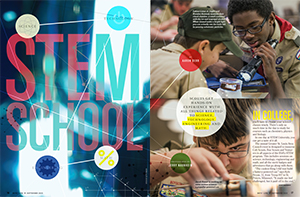 STEM SCHOOL
Scouts get hands-on experience with all things related to science, technology, engineering and math.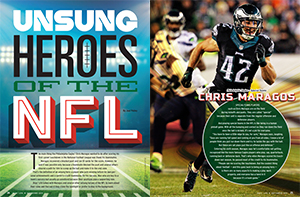 UNSUNG HEROES OF THE NFL
Meet some of the best players you've never heard of.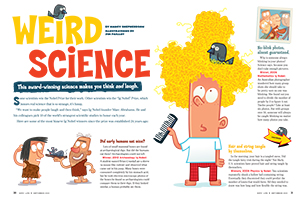 WEIRD SCIENCE
This award-winning science makes you think and laugh.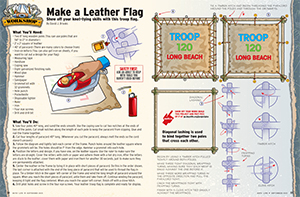 BL WORKSHOP: MAKE A LEATHER FLAG
Show off your knot-tying skills with this unit flag.
• Step-by-step guide to making a leather flag
---
Only in our Boy Scout edition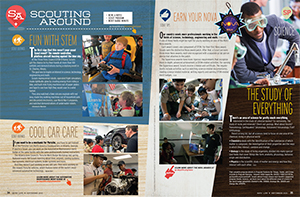 SCOUTING AROUND
The Study of Everything: There's an area of science for pretty much everything.
• Visit the Scouting Around blog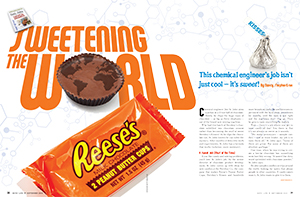 COOL JOBS: CHEMICAL ENGINEER
This chemical engineer's job isn't just cool — it's sweet!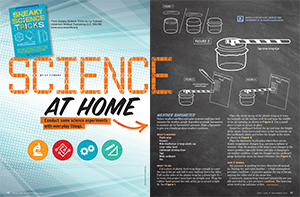 SCIENCE AT HOME
Conduct some science experiments with everyday things.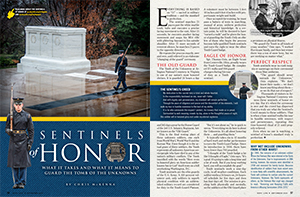 SENTINELS OF HONOR
What it takes and what it means to guard the Tomb of the Unknowns.
---
Only in our Cub Scout edition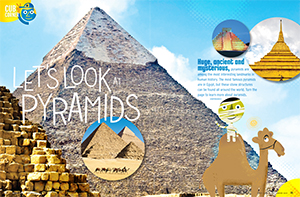 LET'S LOOK AT PYRAMIDS
Read it! Color it! Get it all in this special Cub Scout section.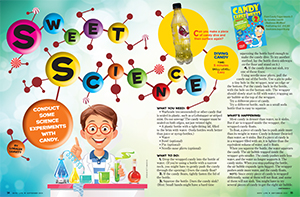 SWEET SCIENCE
Conduct some science experiments with candy.
---
And more!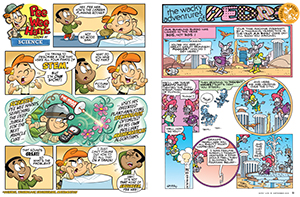 Look for the regular score of comics, jokes, games, Scouts in Action, Tradin' Post and more! Only in the September 2015 issue of Boys' Life!
• The Wacky Adventures of Pedro
• Pee Wee Harris
• Scouts in Action
• More S.I.A.
---
Inspire Leadership, Foster Values: Donate to Scouting
When you give to Scouting, you are making it possible for young people to have extraordinary opportunities that will allow them to embrace their true potential and become the remarkable individuals they are destined to be.
Donate Today