Inside the October 2015 issue
Here's what you'll find inside the October 2015 issue of Boys' Life magazine. Remember, many articles are exclusive to the printed magazine and are not available online.
To subscribe to Boys' Life magazine, please visit http://scoutlife.org/subscribe.
On the October 2015 cover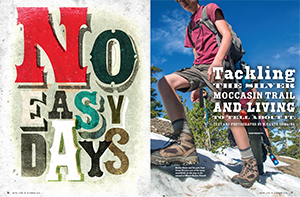 NO EASY DAYS
Tackling the Silver Moccasin Trail … and living to tell about it.
---
This month's other features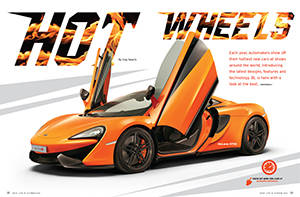 HOT WHEELS
Take a look at the coolest, fastest, most remarkable cars around.
• Photo gallery of the coolest cars of the year.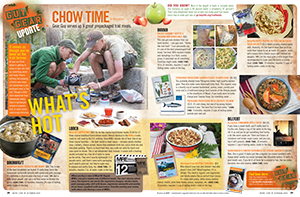 CHOW TIME
Gear Guy serves up 9 great prepackaged trail meals.
• 9 tasty prepackaged trail meals.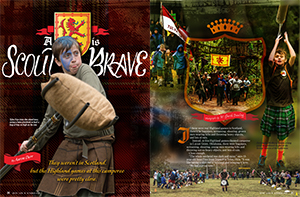 A SCOUT IS BRAVE
They weren't in Scotland, but the Highland games at this camporee were pretty close.
• Video of Pedro's visit to the Highland games.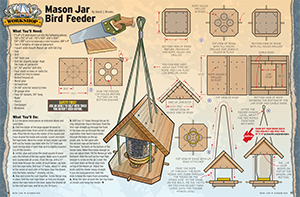 BL WORKSHOP: MASON JAR BIRD FEEDER
This project can help keep backyard birds fed during the winter.
• Step-by-step guide to making a bird feeder.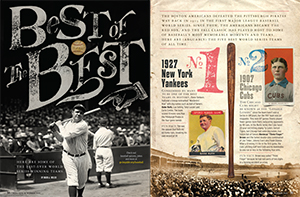 BEST OF THE BEST
Here are some of the best-ever World Series-winning teams.
• 5 best World Series teams of all time.
---
Only in our Boy Scout edition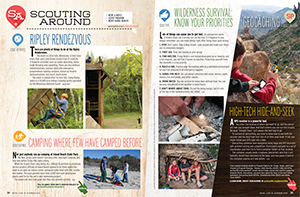 SCOUTING AROUND
High-Tech Hide-and-Seek: To succeed at geocaching, you have to know how to use both a GPS receiver and the most high-tech tool of all time: your brain.
• Visit the Scouting Around blog
COOL JOBS: CIRCUS CLOWN
Being a clown isn't all fun and games. A lot of hard work goes into filling the circus with laughter.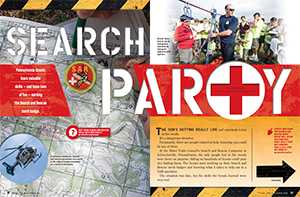 SEARCH PARTY
Pennsylvania Scouts learn valuable skills — and have tons of fun — earning the Search and Rescue merit badge.
---
Only in our Cub Scout edition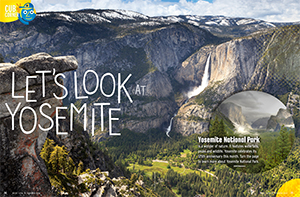 LET'S LOOK AT YOSEMITE
Read it! Color it! Get it all in this special Cub Scout section.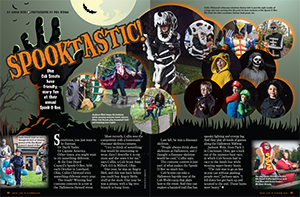 SPOOKTASTIC!
Ohio Cub Scouts have friendly, scary fun at their annual Spook-O-Ree.
---
And more!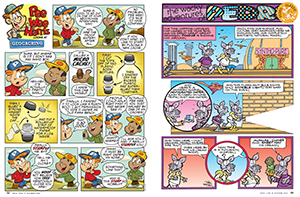 Look for the regular score of comics, jokes, games, Scouts in Action, Tradin' Post and more! Only in the October 2015 issue of Boys' Life!
• The Wacky Adventures of Pedro
• Pee Wee Harris
• Scouts in Action
• More S.I.A.
---
Inspire Leadership, Foster Values: Donate to Scouting
When you give to Scouting, you are making it possible for young people to have extraordinary opportunities that will allow them to embrace their true potential and become the remarkable individuals they are destined to be.
Donate Today