Inside the October 2017 issue
Here's what you'll find inside the October 2017 issue of Boys' Life magazine. Remember, many articles are only available to subscribers and are not available online.
Please visit Boyslife.org/subscribe to subscribe to the print or digital editions of Boys' Life magazine.
---
OCTOBER 2017 FEATURES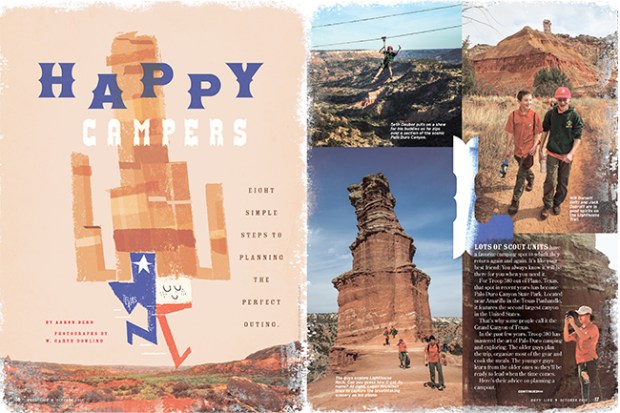 Happy Campers
Eight simple steps to planning the perfect outing.
---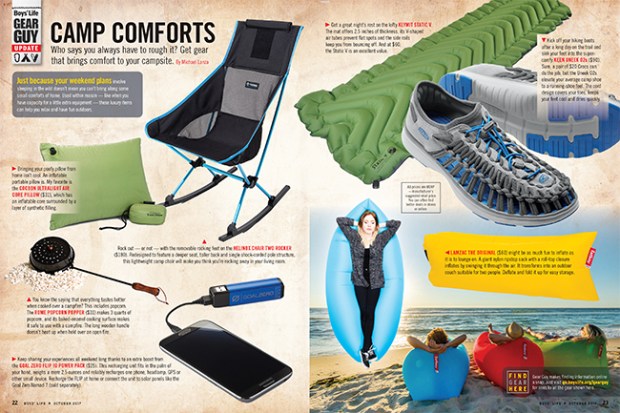 Gear Guy: Camp Comforts
Who says you always have to rough it? Get gear that brings comfort to your campsite.
• Bring comfort to your campsite with this great gear
---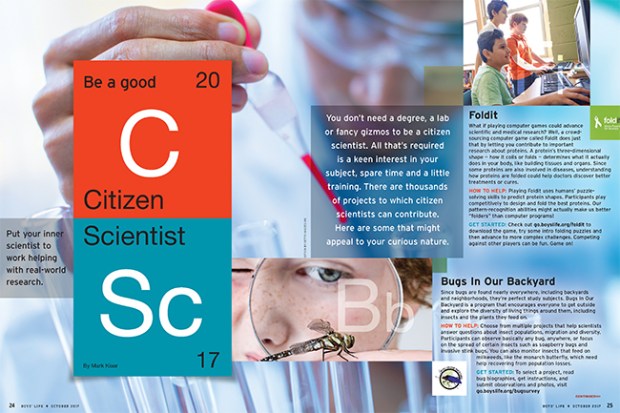 Be A Citizen Scientist
Put your inner scientist to work helping with real-world research.
---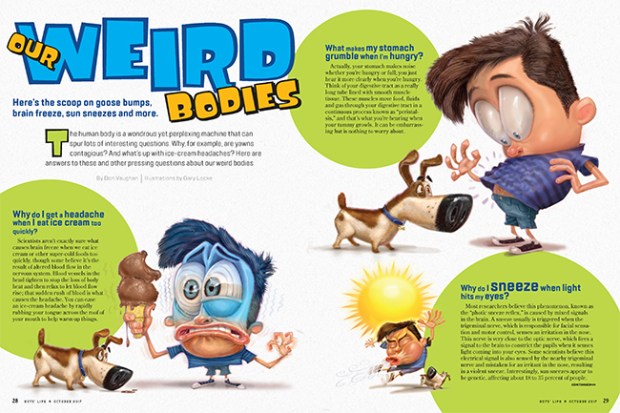 Our Weird Bodies
Here's the scoop on goose bumps, brain freeze, sun sneezes and more.
---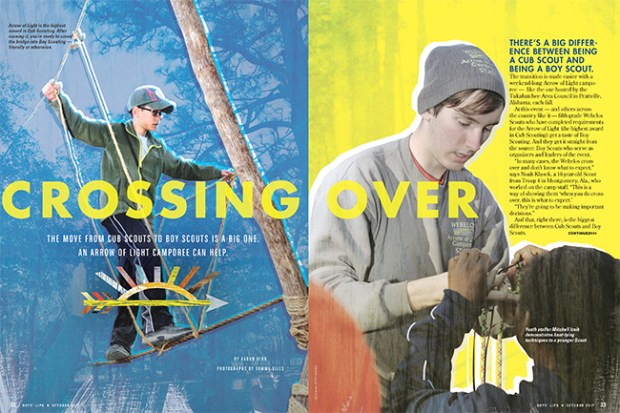 Crossing Over
The move from Cub Scouts to Boy Scouts is a big one. An Arrow of Light camporee can help.
---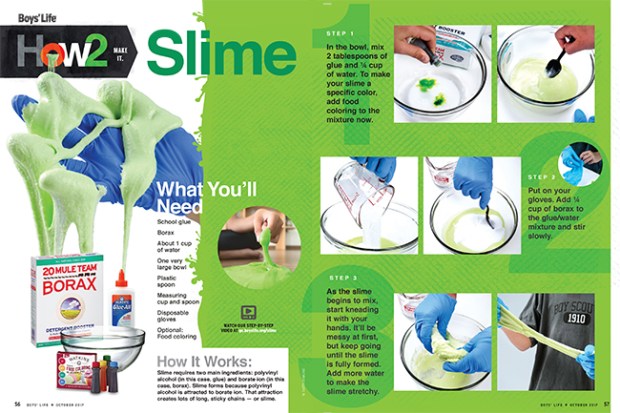 BL How To: Make Slime
Simple slime is made of glue and borax.
• How to make slime from glue and borax
---
ONLY IN OUR BOY SCOUT EDITION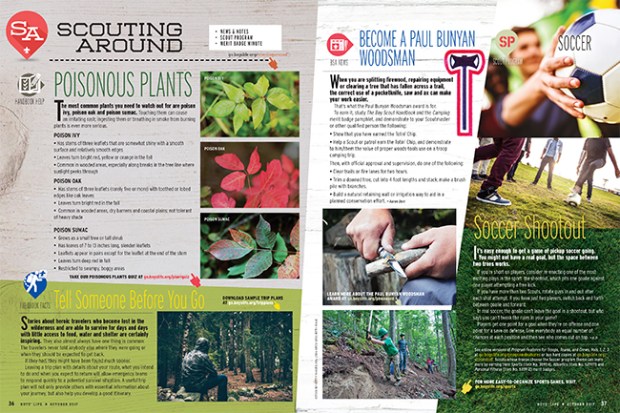 Scouting Around
Soccer Shootout: It's easy enough to get a game of pickup soccer going. You might not have a real goal, but the space between two trees works.
• Visit the Scouting Around blog
---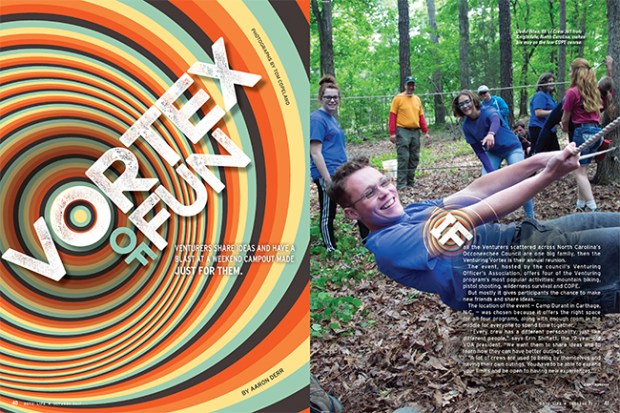 Vortex of Fun
Venturers share ideas and have a blast at a weekend campout made just for them.
---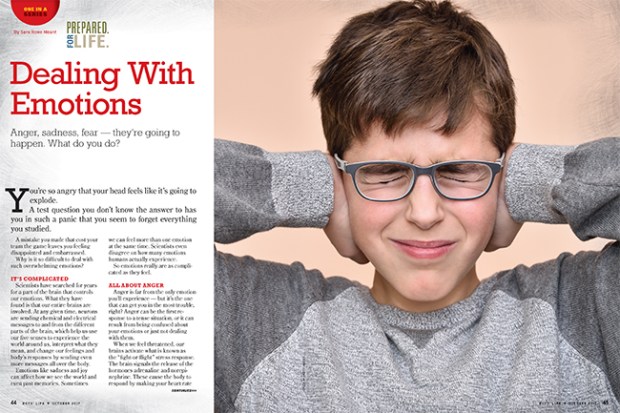 Prepared For Life: Dealing With Emotions
Anger, sadness, fear — they're going to happen. What do you do?
---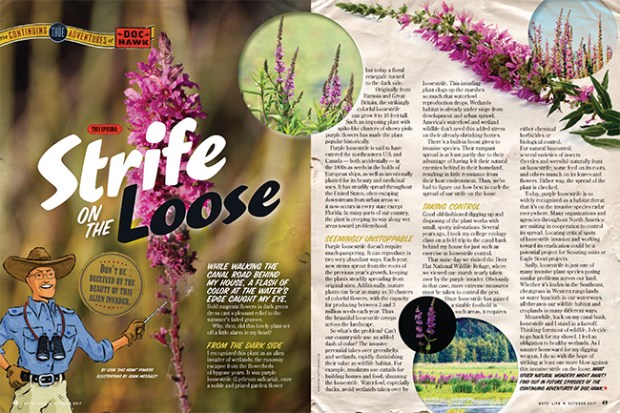 Doc Hawk: Strife on the Loose
Don't be deceived by the beauty of this alien invader.
---
ONLY IN OUR CUB SCOUT EDITION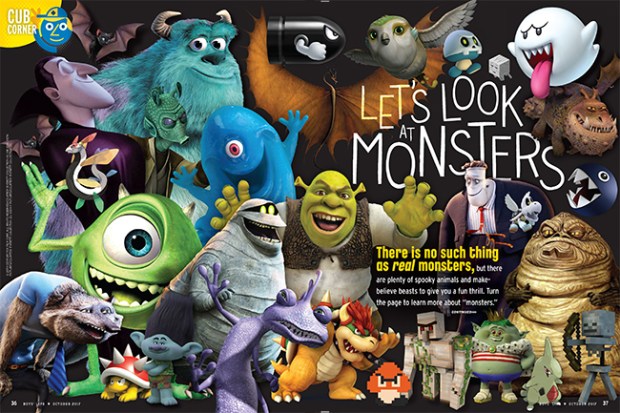 Let's Look at Monsters
Read it! Color it! Get it all in this special Cub Scout section.
---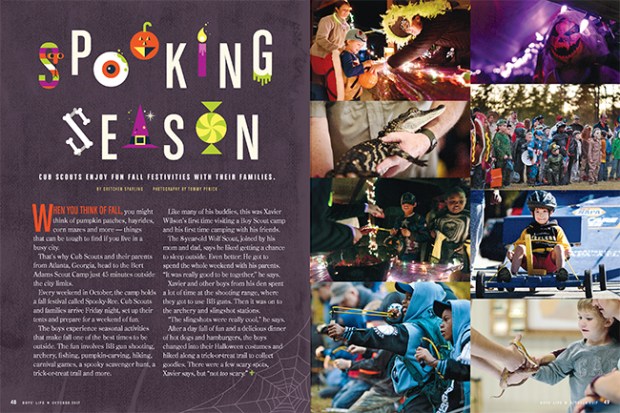 Spooking Season
Cub Scouts enjoy fun fall festivities with their families.
---
AND MORE!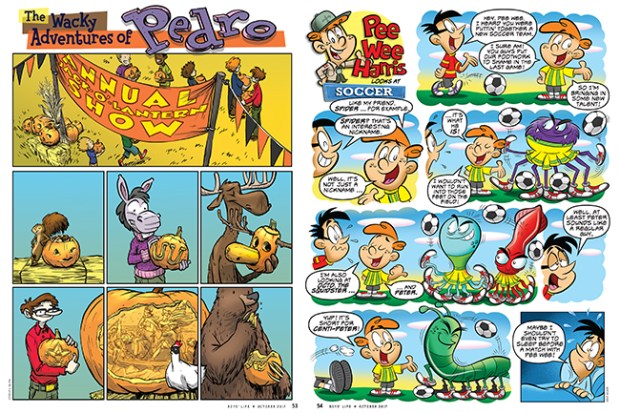 Look for the regular score of comics, jokes, games, Scouts in Action, Tradin' Post and more! Only in the October 2017 issue of Boys' Life!
• The Wacky Adventures of Pedro
• Pee Wee Harris
• Scouts in Action
• More S.I.A.
---
Inspire Leadership, Foster Values: Donate to Scouting
When you give to Scouting, you are making it possible for young people to have extraordinary opportunities that will allow them to embrace their true potential and become the remarkable individuals they are destined to be.
Donate Today