Inside the November 2017 issue
Here's what you'll find inside the November 2017 issue of Boys' Life magazine. Remember, many articles are only available to subscribers and are not available online.
Please visit Boyslife.org/subscribe to subscribe to the print or digital editions of Boys' Life magazine.
---
NOVEMBER 2017 FEATURES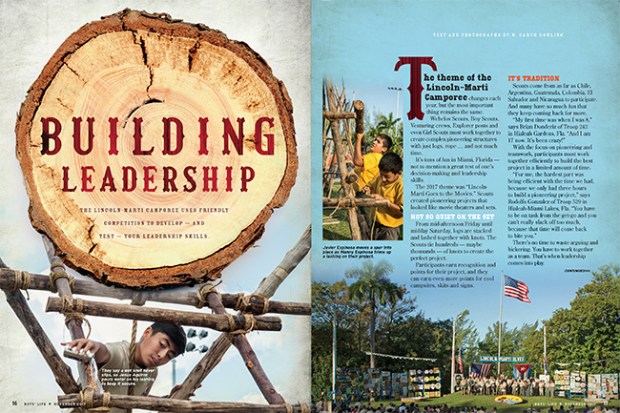 Building Leadership
The Lincoln-Marti Camporee uses friendly competition to develop — and test — your leadership skills.
---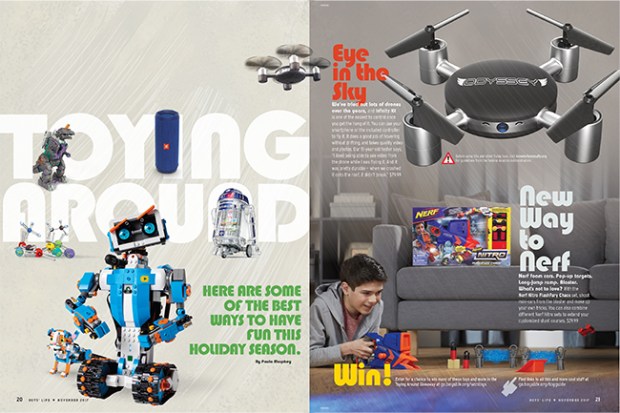 Toying Around
Here are some of the best ways to have fun this holiday season.
• 25 of the best toys, games and gadgets of 2017
• Enter the Toying Around Giveaway
---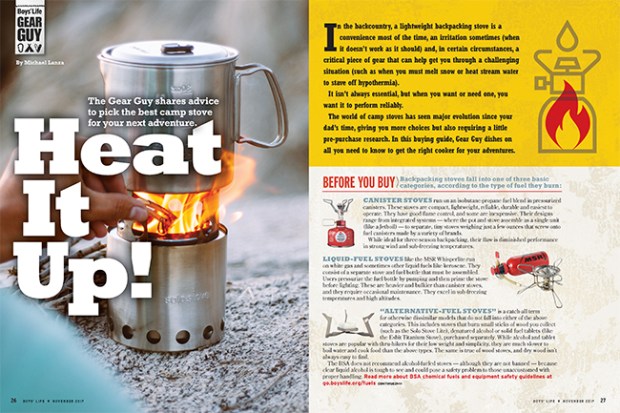 Gear Guy: Heat It Up
The Gear Guy shares advice to pick the best camp stove for your next adventure.
---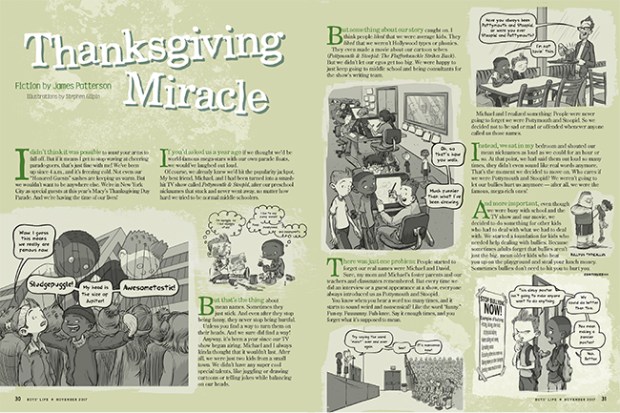 Fiction: Thanksgiving Miracle
Read this short story by best-selling superstar author James Patterson.
• Read Thanksgiving Miracle by James Patterson
---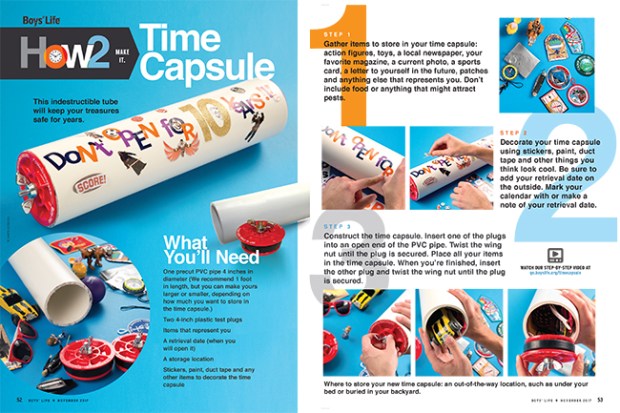 BL How To: Make a Time Capsule
This indestructible tube will keep your treasures safe for years.
---
ONLY IN OUR BOY SCOUT EDITION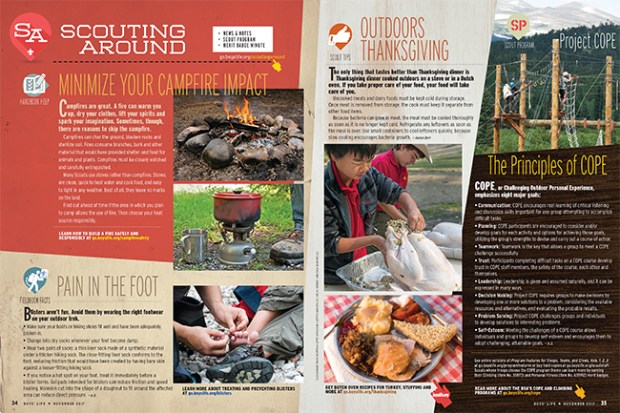 Scouting Around
The Principles of COPE: COPE, or Challenging Outdoor Personal Experience, emphasizes eight major goals.
• Visit the Scouting Around blog
---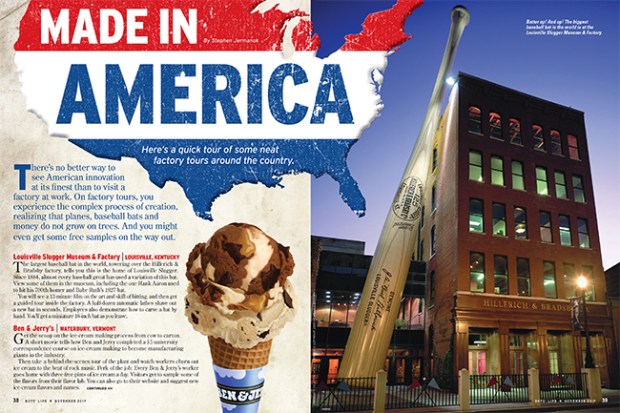 Made in America
Here's a quick tour of some neat factory tours around the country.
• Four interesting factory tours
---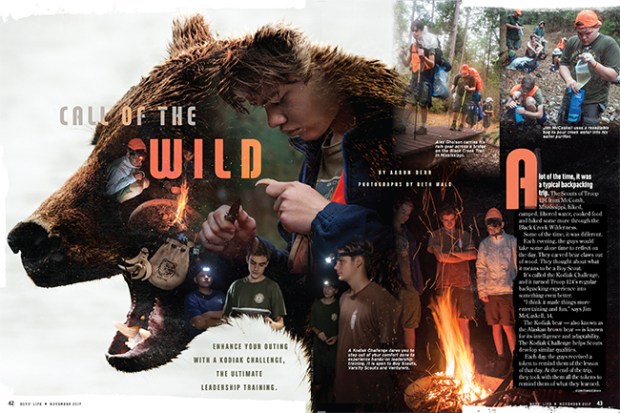 Call of the Wild
Enhance your outing with a Kodiak Challenge, the ultimate leadership training.
---
ONLY IN OUR CUB SCOUT EDITION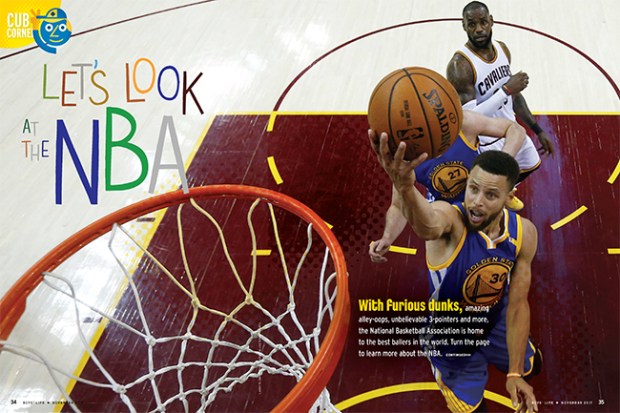 Let's Look at the NBA
Read it! Color it! Get it all in this special Cub Scout section.
---
AND MORE!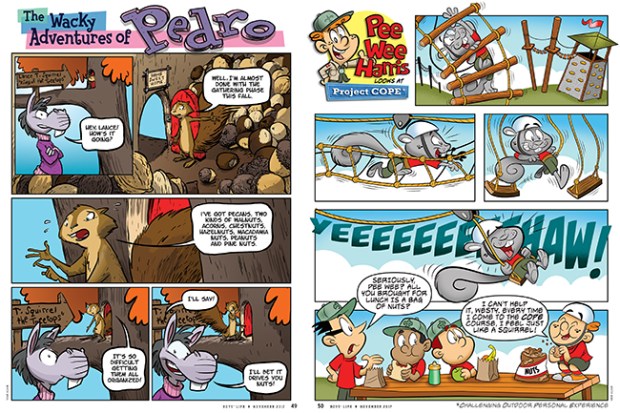 Look for the regular score of comics, jokes, games, Scouts in Action, Tradin' Post and more! Only in the November 2017 issue of Boys' Life!
• The Wacky Adventures of Pedro
• Pee Wee Harris
• Scouts in Action
• More S.I.A.
---
Inspire Leadership, Foster Values: Donate to Scouting
When you give to Scouting, you are making it possible for young people to have extraordinary opportunities that will allow them to embrace their true potential and become the remarkable individuals they are destined to be.
Donate Today