Inside the December 2017 issue
Here's what you'll find inside the December 2017 issue of Boys' Life magazine. Remember, many articles are only available to subscribers and are not available online.
Please visit Boyslife.org/subscribe to subscribe to the print or digital editions of Boys' Life magazine.
---
DECEMBER 2017 FEATURES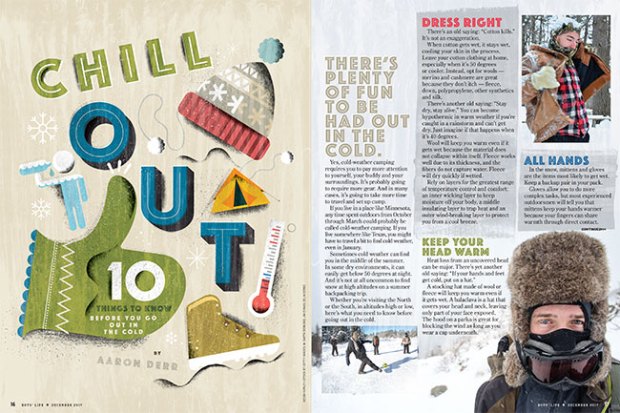 Chill Out!
10 things to know before you go out in the cold.
---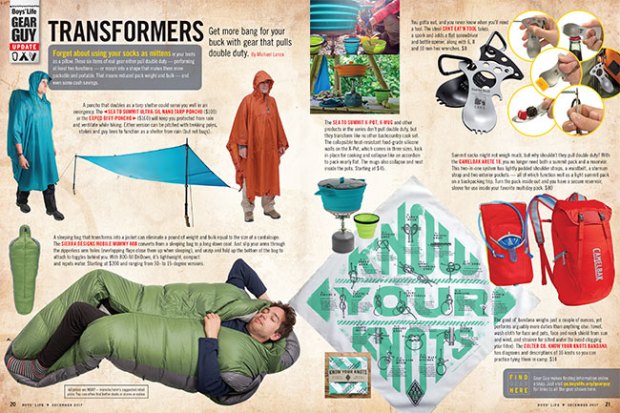 Gear Guy: Transformers
Get more bang for your buck with gear that pulls double duty.
---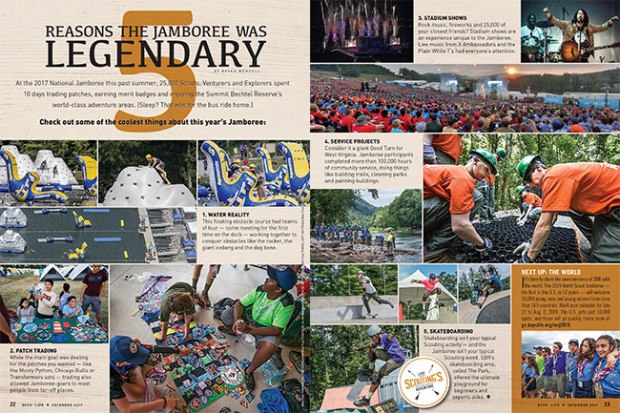 5 Reasons the Jamboree was Legendary
Check out some of the coolest things about this year's Jamboree.
---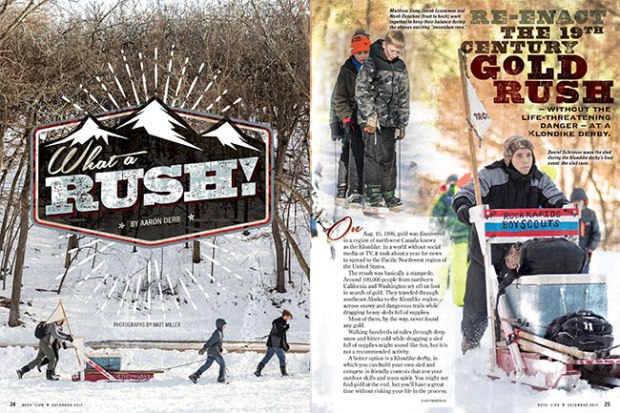 What a Rush!
Re-enact the 19th century gold rush at a Klondike derby.
---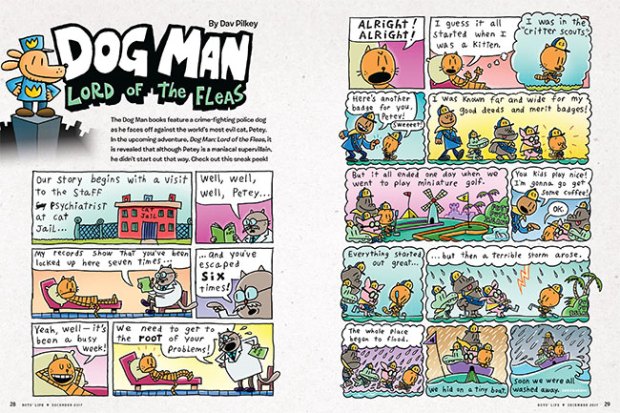 Dog Man: Lord of the Fleas
Fiction: Although Petey is a maniacal supervillain, he didn't start out that way.
---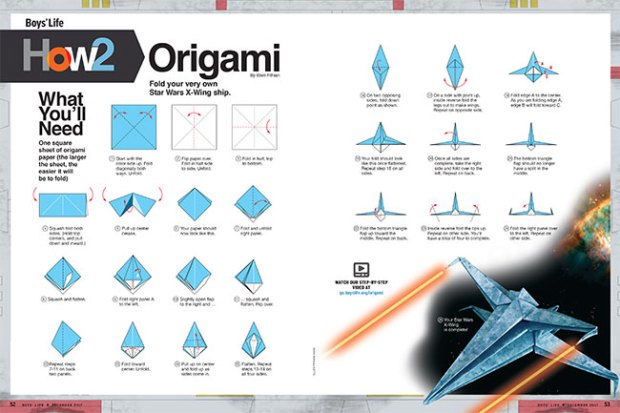 BL How To: Origami
Make a Star Wars X-Wing!
• How to make a Star Wars X-Wing fighter.
---
ONLY IN OUR BOY SCOUT EDITION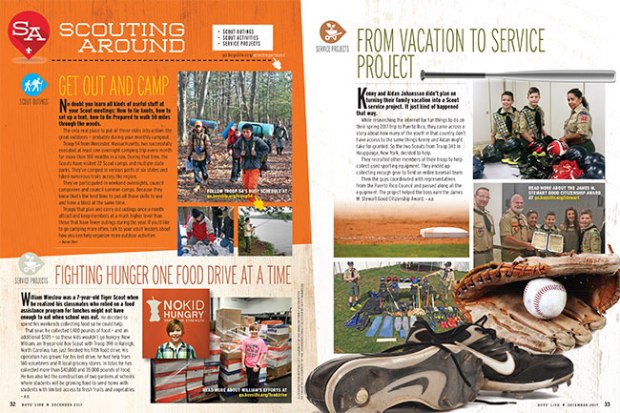 Scouting Around
In the Pit: If you need an emergency winter shelter, consider a snow pit.
• Visit the Scouting Around blog
---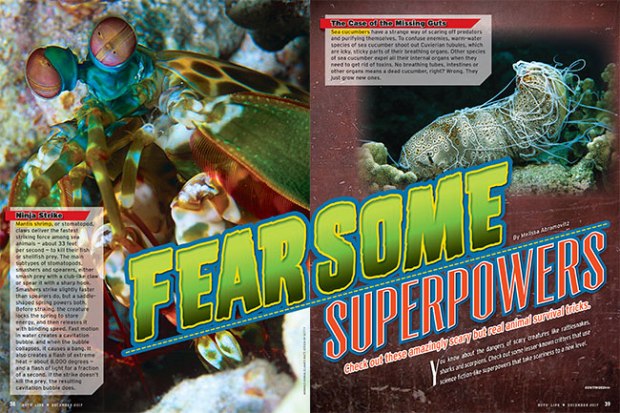 Fearsome Superpowers
Check out these amazingly scary but real animal survival tricks.
---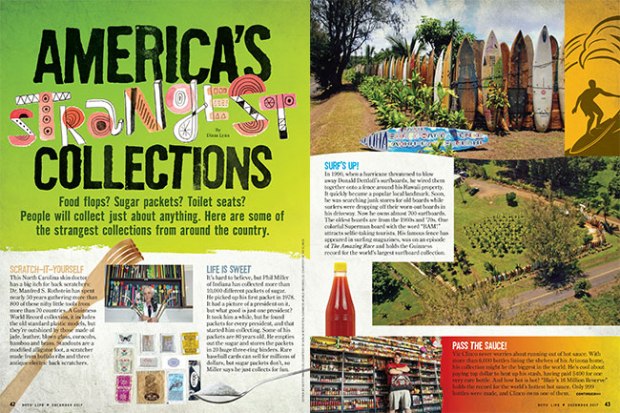 America's Strangest Collections
Food flops? Sugar packets? Toilet seats? People will collect just about anything.
---
ONLY IN OUR CUB SCOUT EDITION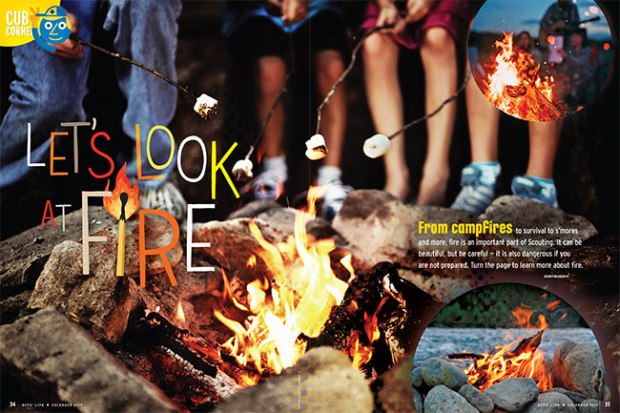 Let's Look at Fire
Read it! Color it! Get it all in this special Cub Scout section.
---
AND MORE!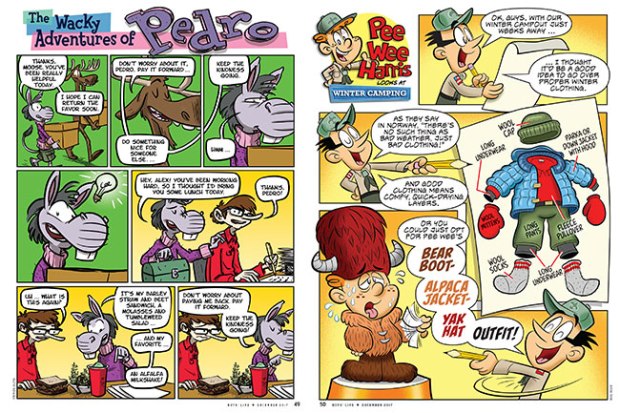 Look for the regular score of comics, jokes, games, Scouts in Action, Tradin' Post and more! Only in the December 2017 issue of Boys' Life!
• The Wacky Adventures of Pedro
• Pee Wee Harris
• Scouts in Action
• More S.I.A.
---
Inspire Leadership, Foster Values: Donate to Scouting
When you give to Scouting, you are making it possible for young people to have extraordinary opportunities that will allow them to embrace their true potential and become the remarkable individuals they are destined to be.
Donate Today