Inside the January 2019 Issue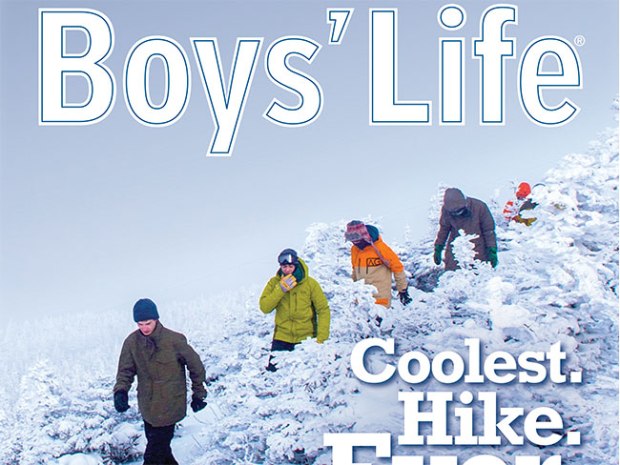 Here's what you'll find inside the January 2019 issue of Boys' Life magazine. Remember, many articles are only available to subscribers and are not available online.
Please visit scoutlife.org/subscribe to subscribe to the print or digital editions of Boys' Life magazine.
---
JANUARY 2019 FEATURES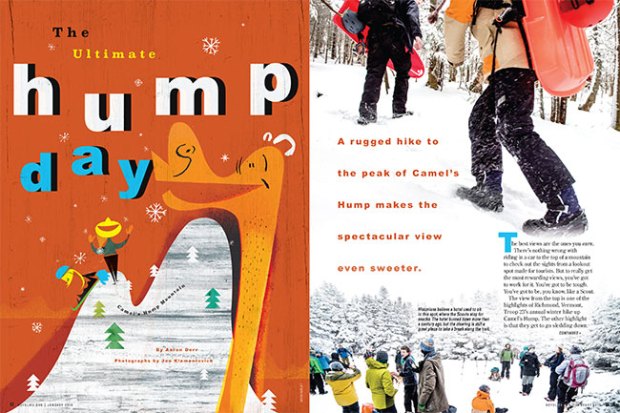 The Ultimate Hump Day
A rugged hike to the peak of Camel's Hump makes the spectacular views even sweeter.
---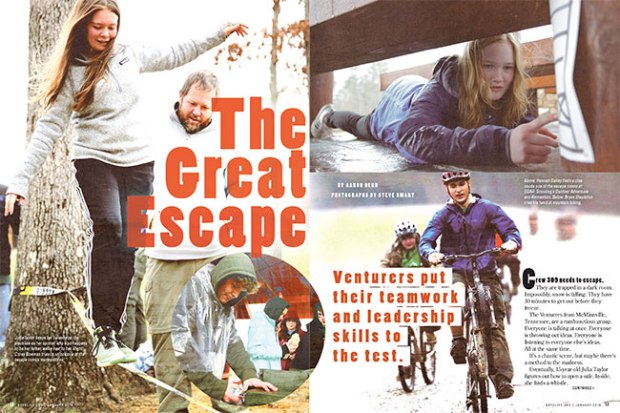 The Great Escape
Venturers put their teamwork and leadership skills to the test at SOAR.
---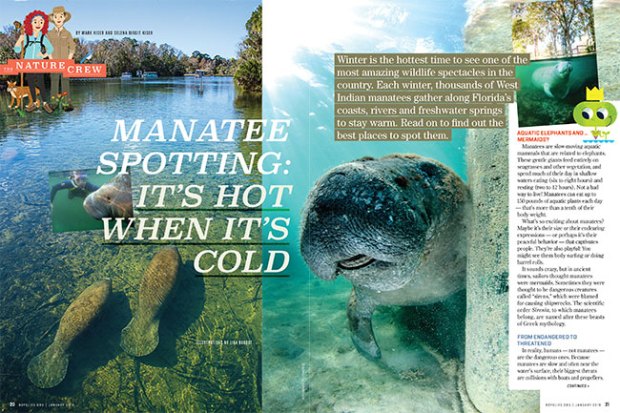 The Nature Crew
Manatee spotting: It's hot when it's cold.
---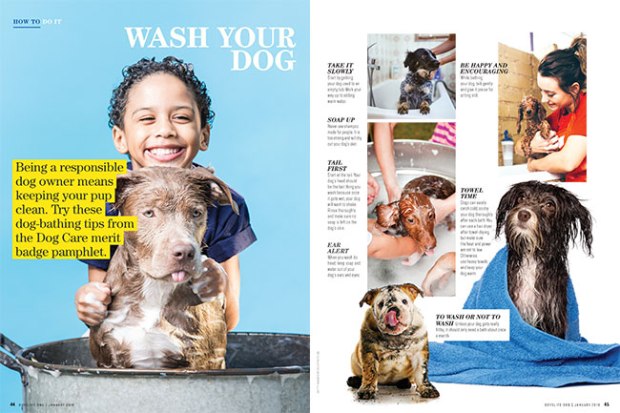 BL How To: Wash a Dog
Being a responsible dog owner means keeping your pup clean. Try these dog-bathing tips from the Dog Care merit badge pamphlet.
---
ONLY IN OUR BOY SCOUT EDITION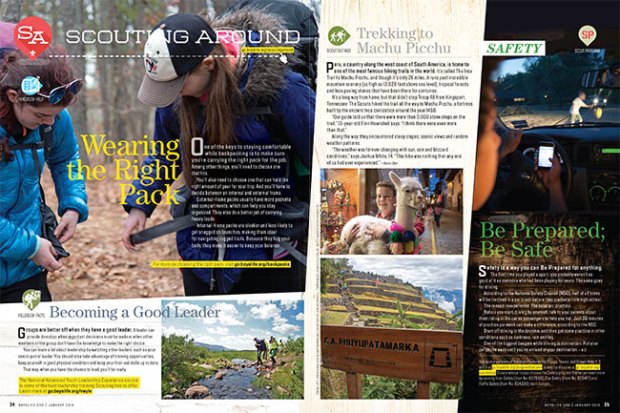 Scouting Around: Be Prepared; Be Safe
According to the National Safety Council, half of all teens will be involved in a car crash before they graduate from high school.
• Visit the Scouting Around blog
---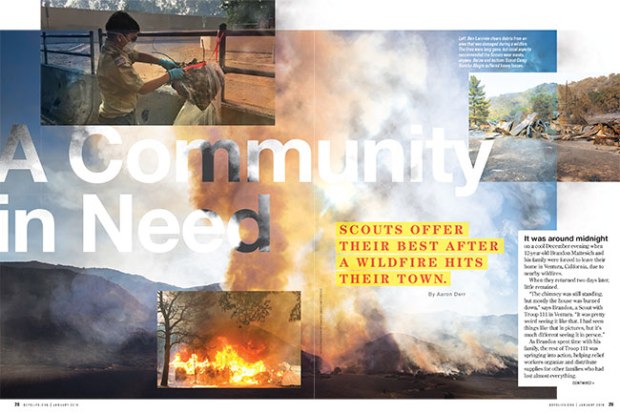 A Community in Need
Scouts offer their best after a wildfire hits their town.
---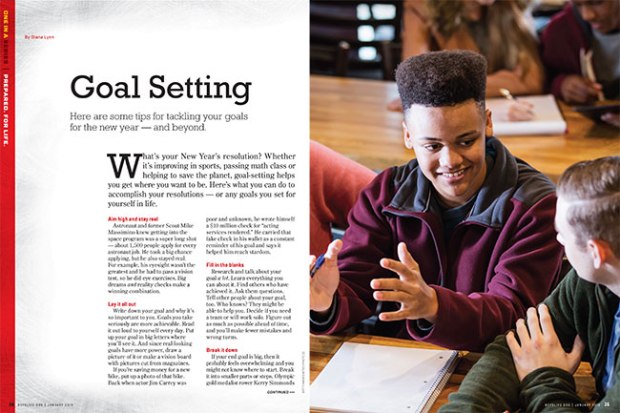 Prepared For Life: Goal Setting
Here are some tips for tackling your goals for the new year — and beyond.
---
ONLY IN OUR CUB SCOUT EDITION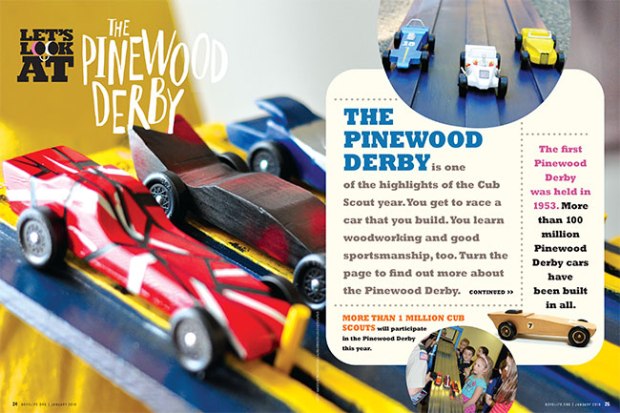 Let's Look at the Pinewood Derby
Read it! Color it! Get it all in this special Cub Scout section.
• How to make a fast pinewood derby car that looks awesome
---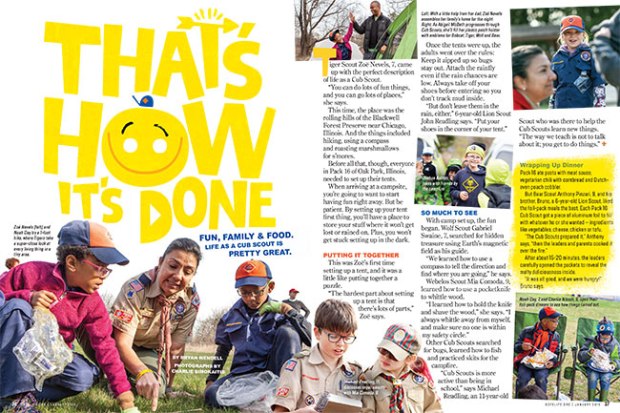 That's How It's Done
Fun, family & food. Life as a Cub Scout is pretty great.
---
AND MORE!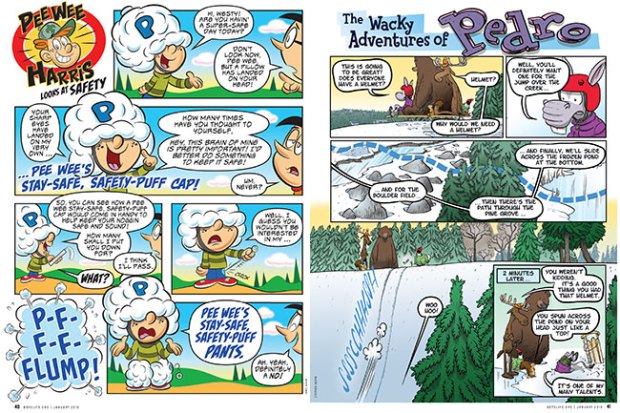 Look for the regular score of comics, jokes, games, Scouts in Action, Tradin' Post and more! Only in the January 2019 issue of Boys' Life!
• The Wacky Adventures of Pedro
• Pee Wee Harris
• Tales From the Campfire
• Scouts in Action
• More S.I.A.
---
Inspire Leadership, Foster Values: Donate to Scouting
When you give to Scouting, you are making it possible for young people to have extraordinary opportunities that will allow them to embrace their true potential and become the remarkable individuals they are destined to be.
Donate Today