Inside the November 2019 Issue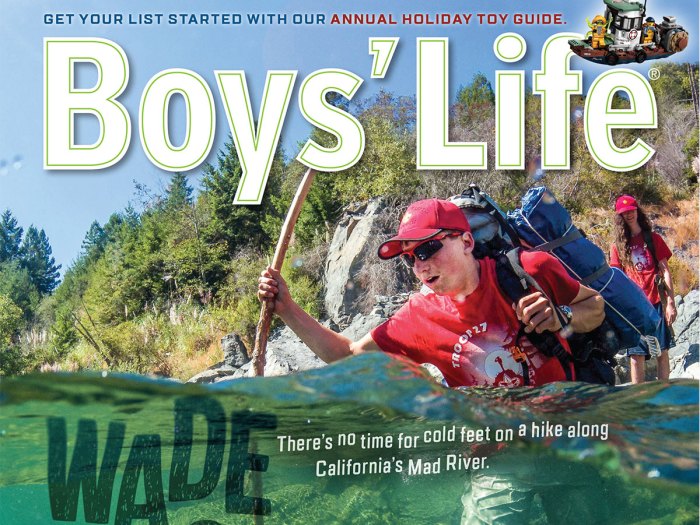 Here's what you'll find inside the November 2019 issue of Boys' Life magazine. Remember, many articles are only available to subscribers and are not available online.
Please visit scoutlife.org/subscribe to subscribe to the print or digital editions of Boys' Life magazine.
---
NOVEMBER 2019 FEATURES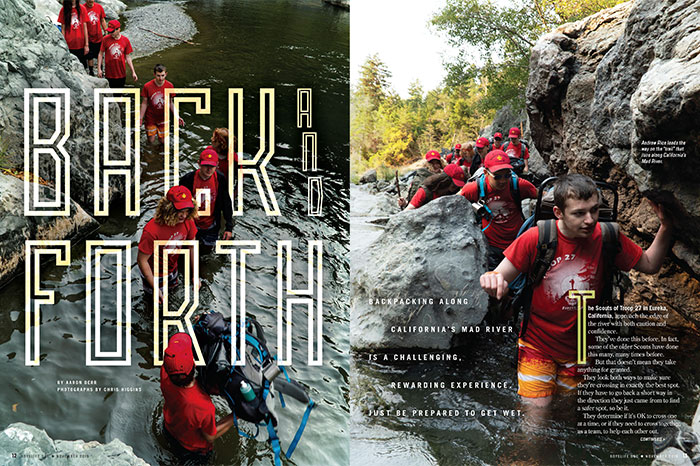 BACK AND FORTH
Backpacking along California's Mad River is a challenging, rewarding experience. Just Be Prepared to get wet.
• Backpacking the Mad River: A Decades-Old Scouting Tradition
---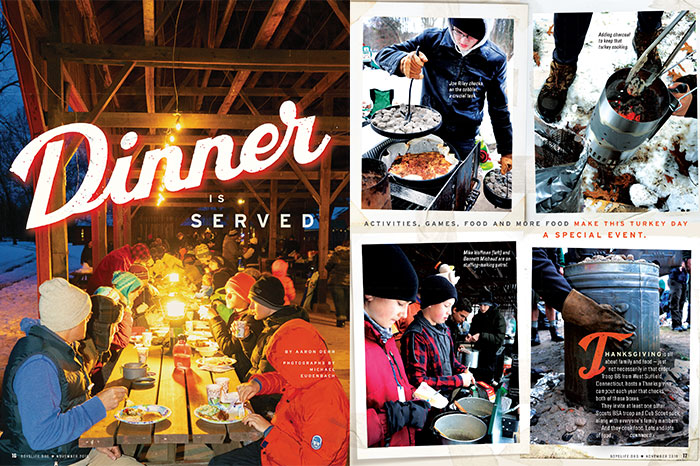 DINNER IS SERVED
Activities, games, food and more food make this Turkey Day a special event.
• Troop 66 Celebrates Turkey Day With Activities, Games, Food and More Food
---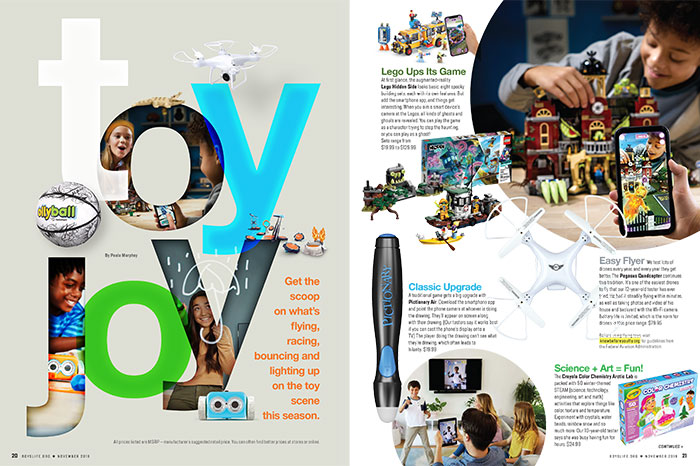 TOY JOY
Get the scoop on what's flying, racing, bouncing and lighting up on the toy scene this season.
• Making Your List? Here are 19 of the Best Toys, Games and Gadgets of 2019
• Toy Joy Giveaway: Enter For a Chance to Win the Season's Best Toys
---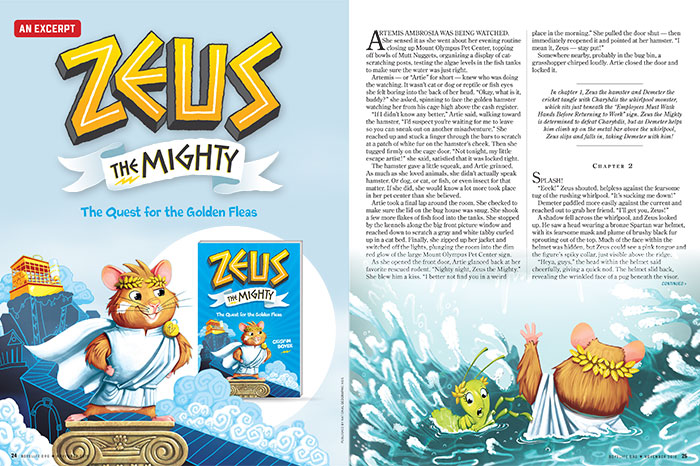 FICTION
Read an excerpt of Zeus the Mighty: The Quest for the Golden Fleas.
---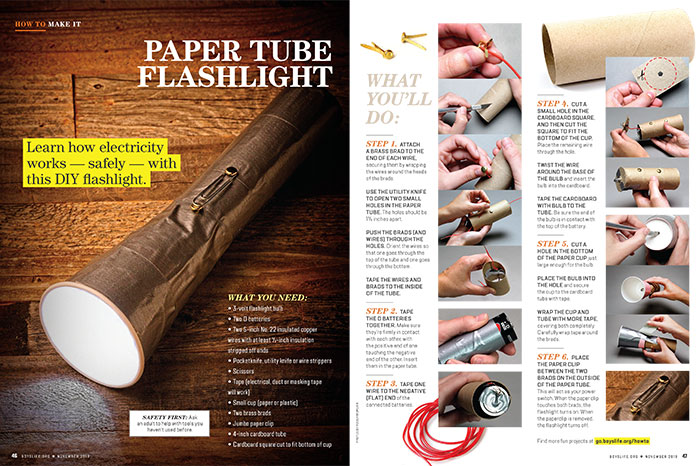 BL HOW TO: PAPER TUBE FLASHLIGHT
Learn how electricity works — safely — with this DIY flashlight.
• How to Build a Paper Tube Flashlight
---
ONLY IN OUR BOY SCOUT EDITION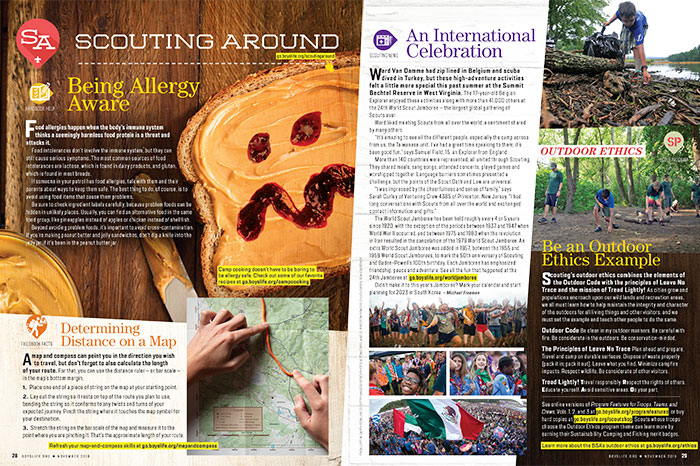 SCOUTING AROUND: BE AN OUTDOOR ETHICS EXAMPLE
As cities grow and populations encroach upon our wild lands and recreation areas, we all must learn how to help maintain the integrity and character of the outdoors.
• Visit the Scouting Around blog
---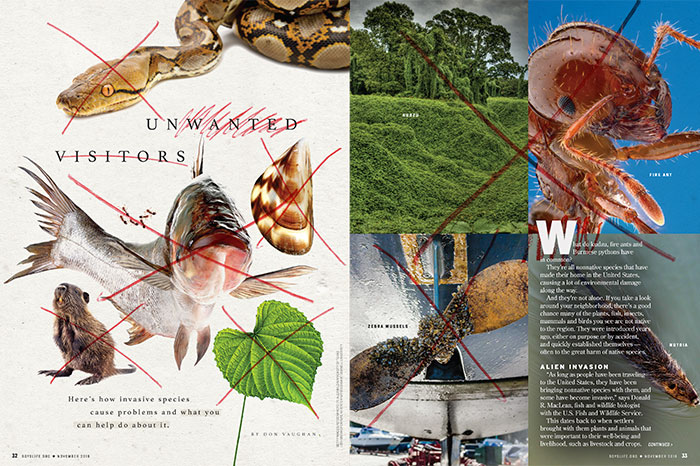 UNWANTED VISITORS
Here's how invasive species cause problems and what you can help do about it.
---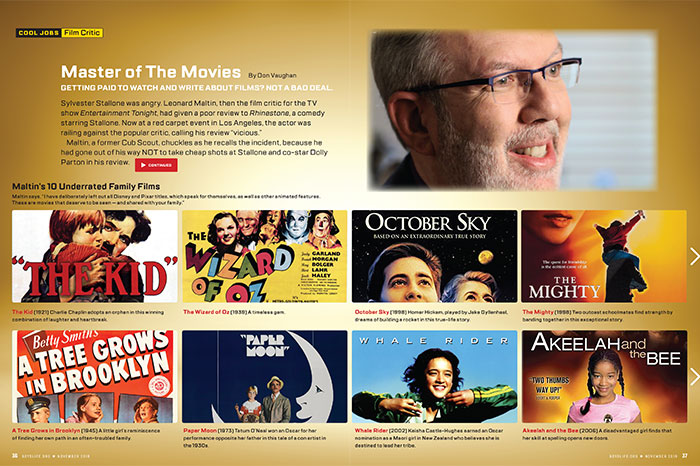 COOL JOBS: FILM CRITIC
Getting paid to watch and write about films? Not a bad deal.
---
ONLY IN OUR CUB SCOUT EDITION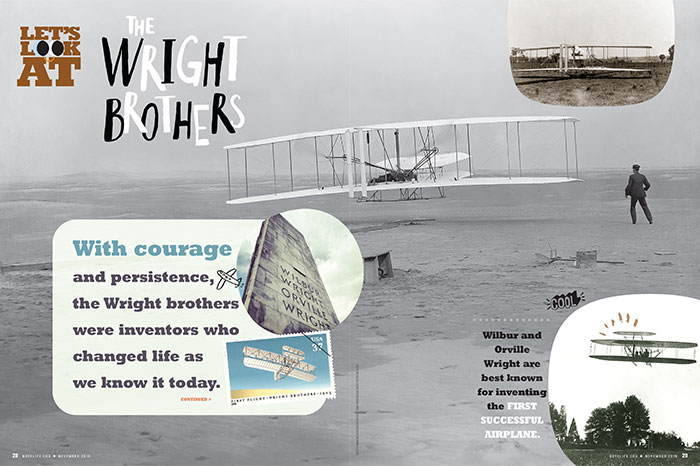 LET'S LOOK AT THE WRIGHT BROTHERS
Read it! Color it! Get it all in this special Cub Scout section.
---
AND MORE!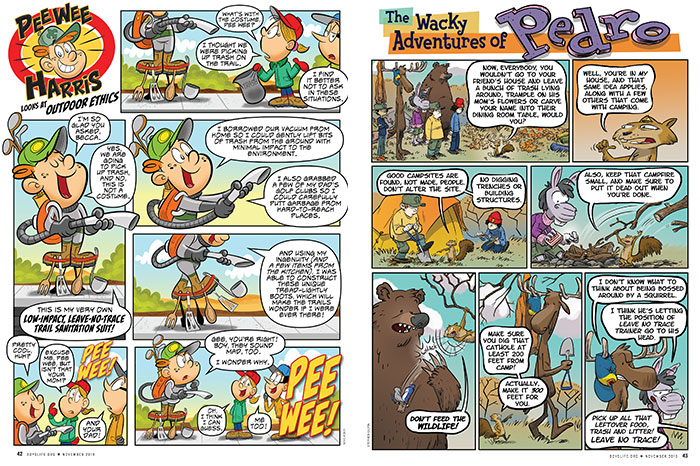 Look for the regular score of comics, jokes, games, Scouts in Action, Tradin' Post and more! Only in the November 2019 issue of Boys' Life!
• The Wacky Adventures of Pedro
• Pee Wee Harris
• Scouts in Action
• More S.I.A.
Inspire Leadership, Foster Values: Donate to Scouting
When you give to Scouting, you are making it possible for young people to have extraordinary opportunities that will allow them to embrace their true potential and become the remarkable individuals they are destined to be.
Donate Today