How to prevent pots from tipping over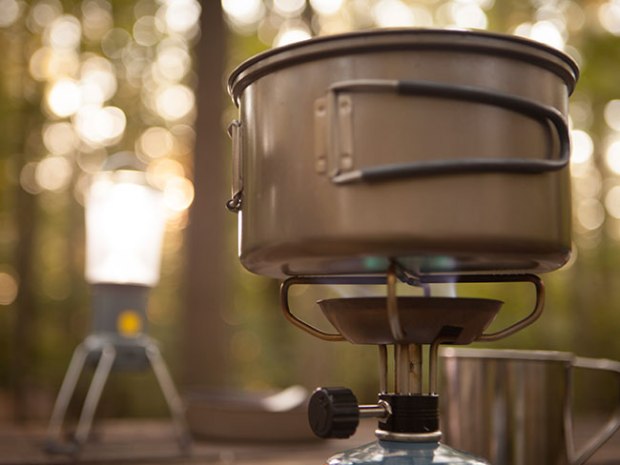 Q. Hey Gear Guy, My dad and I are planning to buy a new mess kit for me and my younger brother. For some unknown reason, the pot that you can boil water in tipped over while my brother was cooking his meal on the trail and now he is left with a horrible blister that he has had for at least two weeks so far. Do you have any suggestions to solve this problem?
— Toppling Tim, Palm City, Fla.
A. Sorry to hear about your brother getting burned. That's no fun. And though it's impossible to say exactly what made his pot tip over, I'd guess it has more to do with the stove than the pot. Lots of traditional backpacking stoves have small metal arms that you rest the pot on. These arms are generally not very long so they aren't the best for supporting large pots full of water.
My suggestions are:
Be sure not to overfill your pot of boiling water. That'll make it heavier and more likely to tip over.
When putting the pot on the burner, make sure to center it right in the middle of the stove so it's really well balanced.
For that new mess kit of yours, don't forget to buy a pot grabber. It's a little tool that snaps onto the rim of the pot and allows you to handle very hot pots and pans safely and easily so there's less risk of spilling there too.
---
Ask the Gear Guy
Not sure which gear to buy? Need tips for maintaining your equipment?
Click here to send in your questions for the Gear Guy
. Selected questions will be answered here and in the printed magazine.
---
Inspire Leadership, Foster Values: Donate to Scouting
When you give to Scouting, you are making it possible for young people to have extraordinary opportunities that will allow them to embrace their true potential and become the remarkable individuals they are destined to be.
Donate Today