SOL Origin Survival Kit: Worth the Price?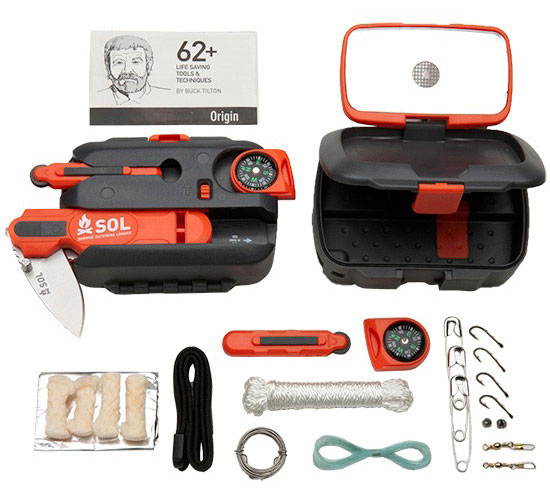 Q. Hey Gear Guy,
I bought the SOL Origin Survival Kit, but my friends told me this was a rip-off. Do you think it was worth it?
— Concerned Kenya, Sunnyvale, California

A. Hi Kenya. Thanks for the question. Nobody likes to feel like they got ripped off, so I understand your concern. I've checked out the SOL Origin Survival Kit first-hand, and I have a couple of things to mention.
First off, it's made by Adventure Medical Kits, which is a highly respected company that makes lots of good products. Secondly, it's a pretty well-stocked survival kit for the price ($30-$45). Sure, you could build a lighter-weight kit (the plastic case makes it slightly heavy—yet still just 6.25 ounces!) with some higher quality items if you purchased each piece individually and put it together yourself, but that would be much more expensive.
For what it's worth, I also looked around on the Internet and found it rated with 4 stars out of 5 on Amazon.com and 3.7 stars out of 5 on REI.com.
All in all, for the price and the ease of a ready-to-rock survival kit, I think the SOL is good. Most important of all, the only way to know if the SOL was really worth the price is if it saves your hide when you actually get stuck out in the wilderness. Hopefully you'll never find out. But remember: A survival kit can't save you if you don't remember to carry it with you!
---
Ask the Gear Guy
Not sure which gear to buy? Need tips for maintaining your equipment?
Click here to send in your questions for the Gear Guy
. Selected questions will be answered here and in the printed magazine.
---
Inspire Leadership, Foster Values: Donate to Scouting
When you give to Scouting, you are making it possible for young people to have extraordinary opportunities that will allow them to embrace their true potential and become the remarkable individuals they are destined to be.
Donate Today