9 Great Prepackaged Trail Meals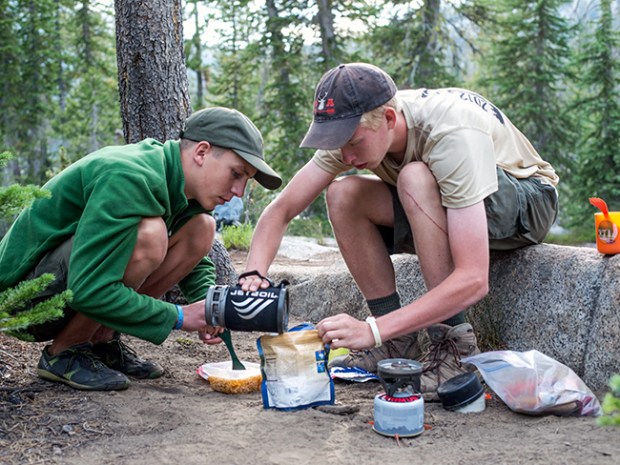 It seems as though you've been on the trail forever. All you can think about is getting to camp so you can cook up something warm and tasty There's nothing like enjoying a Dutch oven meal, but sometimes a prepackaged meal is the call. Though a little more expensive than homemade meals, they're lightweight, simple to prepare and, in some cases, surprisingly delicious.
---
BREAKFAST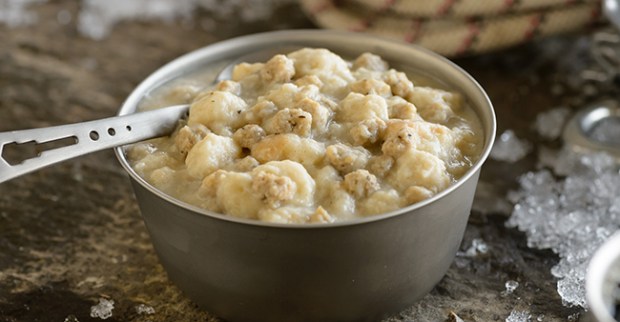 MOUNTAIN HOUSE BISCUITS AND GRAVY ($6, mountainhouse.com): This is one of the best breakfasts we tested. It really does taste like homemade buttermilk biscuits with gravy and pork sausage. It's definitely a stick-to-your-ribs kind of meal.
Tip: Add a little black pepper, and use a bit less water to thicken the gravy.
Cook Time: 10 minutes; requires 1-3/4 cups of boiling water; cooks in the bag.
---
LUNCH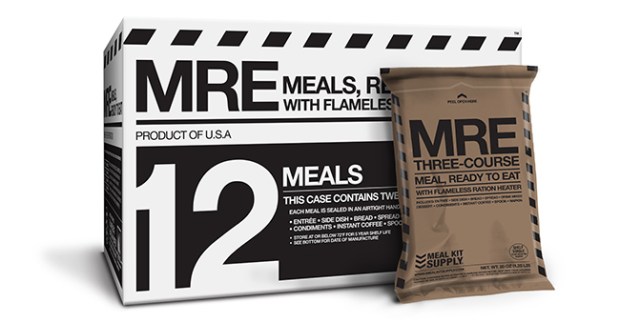 MEAL KIT SUPPLY MRE ($45 for six two-course lunch/dinner meals; $130 for 12 three-course breakfast/lunch/dinner meals, mealkitsupply.com): Almost identical to the MREs (meals, ready to eat) used by the U.S. military, these MREs include lots of food. One of our three-course favorites — the beef ravioli in meat sauce — includes potato cheddar soup, crackers, cheese spread, lemon-lime powdered drink mix, cocoa drink mix and chocolate pudding. There's so much food here, you could eat some for lunch and save some for dinner. This is not dehydrated food. Instead, it comes with a heating packet activated by a tiny bit of water to warm up the entrée. They aren't exactly lightweight (1–2 pounds each), and there's some extra packaging you'll need to pack out, but they're super easy to prepare and pretty tasty, too.
Cook Time: 10 minutes; requires 2 oz. of water; cooks in the bag.
When you buy a case of Meal Kit Supply MREs, you get a random mix of different meals. You can't choose which ones, but expect to see meals like vegetarian lasagna, chicken fajita, pork sausage patty, chili with beans, vegetarian ratatouille and another of our faves: spaghetti with meat sauce. Consider pooling your money with others and sharing a case of MREs.
---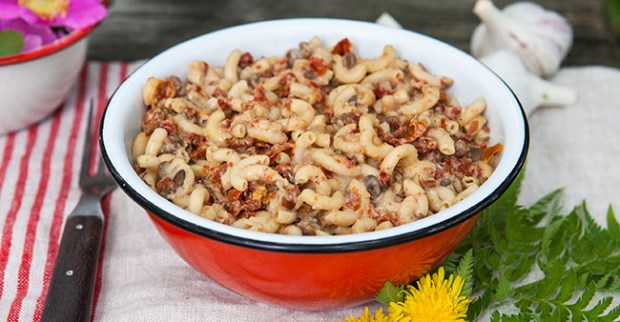 MARYJANESFARM OUTPOST CHILIMAC ($7, shop.maryjanesfarm.org): Who doesn't love mac and cheese? And who doesn't love chili? Mixed together, it's a winner. This meal is organic and vegetarian, and totally seems like a comfort-food classic. It's made with pasta, white sharp cheddar cheese, lentils, pinto bean flakes, onions, tomatoes, etc.
Cook Time: 10 minutes; requires 1 cup of boiling water; cooks in the bag.
---
DINNER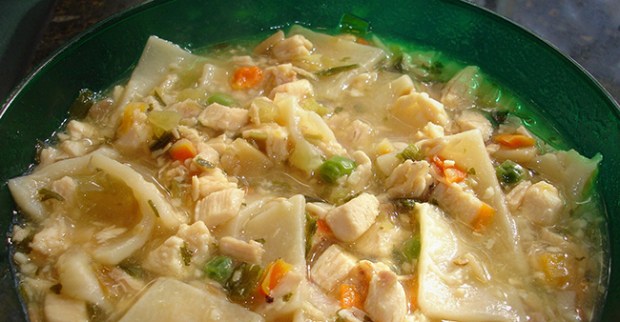 PACKIT GOURMET DOTTIE'S CHICKEN AND DUMPLINGS ($8, packitgourmet.com): This one got rave reviews from our taste testers — one guy said, "Tastes like real food!" I can personally say it's one of the best prepackaged trail meals I've tried. With roasted chicken and dumplings in a thick, savory gravy, it reminded me of something Grandma might make.
Cook Time: 10 to 15 minutes; requires 2 cups of boiling water; cooks in the bag.
---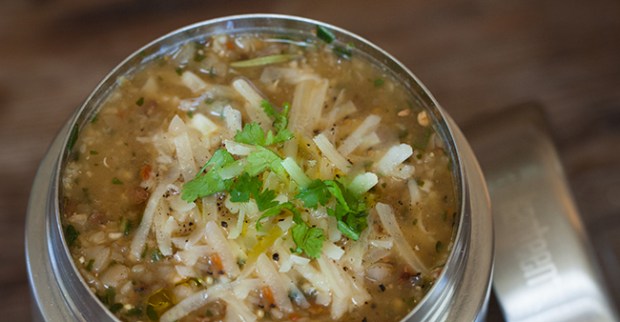 PATAGONIA PROVISIONS GARDEN VEGGIE TSAMPA SOUP ($6.50, patagoniaprovisions.com): You probably already know Patagonia makes high-quality outdoor gear. They also make some downright tasty food. This organic soup is a hearty mix of roasted buckwheat, quinoa, onion, carrots and more and is a traditional energy-food favorite of the Sherpa people in the mountains of Nepal. If you really want to turbocharge your Tsampa Soup, try crumbling some …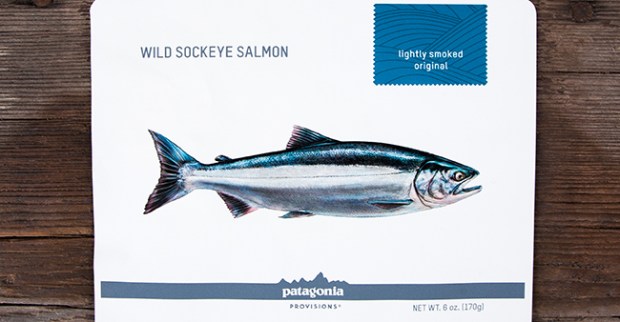 PATAGONIA PROVISIONS WILD SOCKEYE SALMON ($12, patagoniaprovisions.com): It's not cheap, but one of my young testers claimed it was "the best fish I've ever eaten."
Cook Time: 9 minutes; requires 2 cups of boiling water; provide your own pot.
---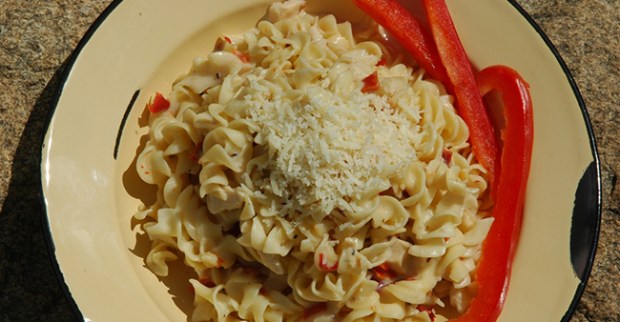 BACKPACKER'S PANTRY FETTUCCINI ALFREDO WITH CHICKEN ($11, backpackerspantry.com): Here's a tasty, cheesy pasta dish. Honestly, it's the type of meal that you'd be more than happy to eat at home. It's simple: pasta with creamy thick cheese sauce and roasted red peppers.
Tip: Let the meal cook a little longer than recommended to make sure the pasta is totally done.
Cook Time: 13 minutes; requires 2 cups of boiling water; cooks in the bag.
---
DESSERT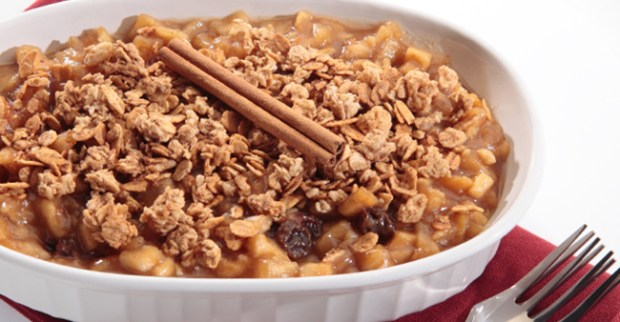 ALPINEAIRE CINNAMON APPLE CRISP ($4.50, shop.katadyn.com): If you have a sweet tooth, you'll really want to try this one. Dump a cup of hot water in the bag, stir it up and you've got something that tastes a lot like warm apple pie. There are flavors of cinnamon and brown sugar sauce, and you can top it with granola.
Cook Time: 10 minutes; requires 1 cup of boiling water; cooks in the bag.
---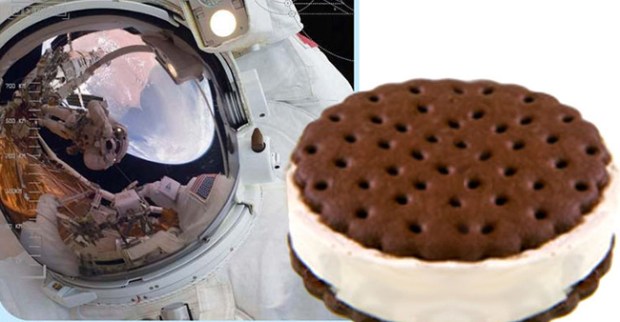 BACKPACKER'S PANTRY ASTRONAUT ICE CREAM SANDWICH ($3.40, backpackerspantry.com): Man, this is good! It looks just like a regular ice-cream sandwich with freeze-dried vanilla ice cream between two chocolate wafers. It melts in your mouth and, if you let it sit there for a second or two, the ice cream becomes nice and creamy.
Cook Time: none.
---