10 great cases and covers for your electronics
Here are some of Gear Guy's picks to help you protect your smartphone, GPS unit, tablet, camera or other electronic device — no matter where you go and what you do.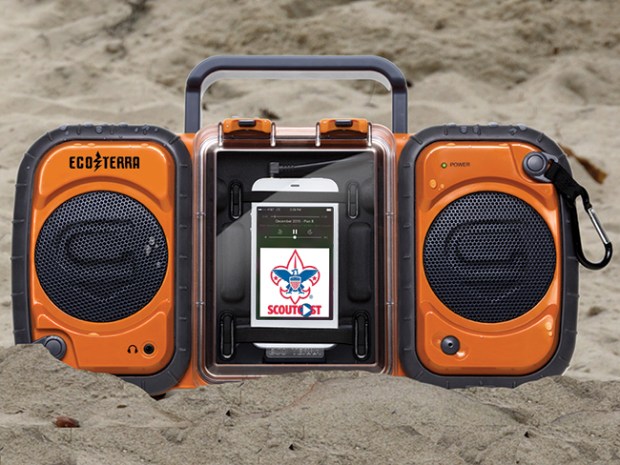 ECOXGEAR ECOTERRA ($150, ecoxgear.com)
The EcoTerra is a durable, waterproof boombox — it protects your cellphone or MP3 player in a watertight, impact-resistant case while also playing your tunes through a pair of 3-inch speakers. Expect 25 hours of runtime on eight AA batteries. The EcoTerra is totally submersible (and it floats!), so it's perfect for your next canoe or pool trip.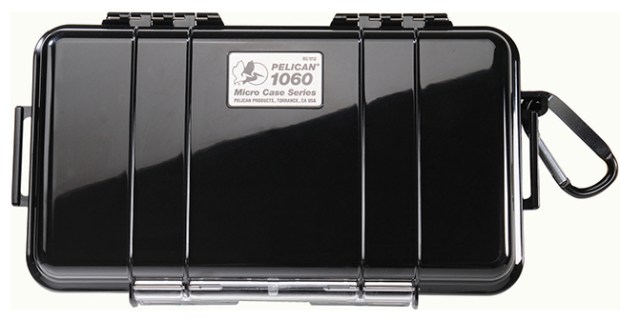 PELICAN MICRO CASE ($18-$30, pelican.com)
These Micro Cases come in a variety of sizes, perfect for protecting all sorts of devices — from a GPS unit to a 3DS to a smartphone. The hard plastic case is crushproof, dustproof and watertight, capable of surviving 3 feet underwater for 30 minutes, and it has a built-in rubber liner that keeps your stuff from bouncing around inside.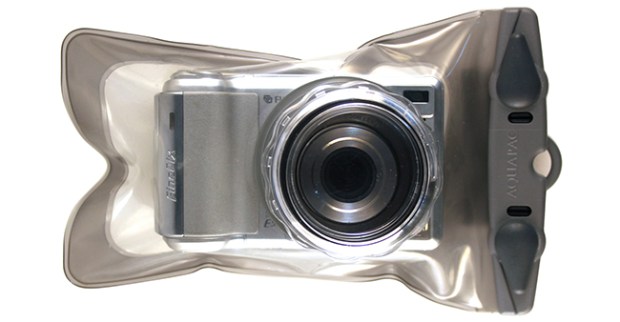 AQUAPAC MINI CAMERA CASE WITH HARD LENS ($55, aquapac.net)
Most camera cases are hard plastic and quite expensive. But this lightweight plastic waterproof bag protects your smaller point-and-shoot with a zoom lens, while still having a clear, hard acrylic lens for better photos. You can operate all the functions of your camera while it's in the bag. Bonus: It floats.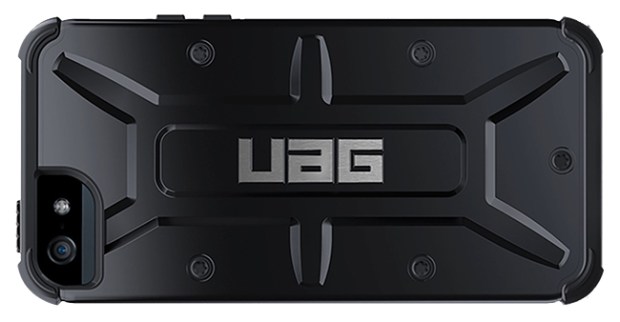 URBAN ARMOR GEAR SCOUT ($35, urbanarmorgear.com)
This lightweight, durable, slimline case gives you access to all your phone's controls while meeting U.S. military drop-test standards. The design has a sort of cool robotic, modern military styling to it.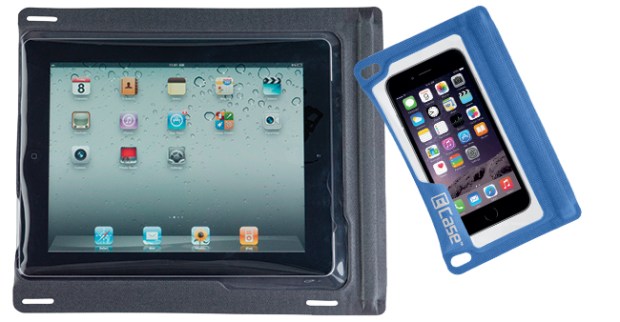 E-CASE ($25-$30, cascadedesigns.com/e-case)
One of the simplest and most effective designs we tested, the E-Case is basically an overbuilt Ziploc plastic bag that keeps your cellphone or tablet protected from rain and water, while enabling you to use all its functions — from the phone to the camera — normally. The E-Case will even keep your device safe while submerged in 3 feet of water for up to 30 minutes. Some cases come with a built-in audio jack so you can listen to music or answer calls with a headset.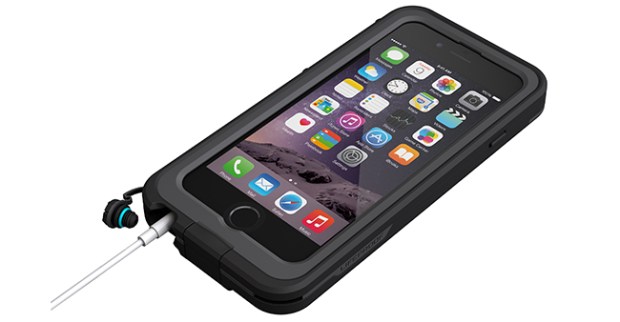 LIFEPROOF FRĒ POWER FOR IPHONE 6 CASE ($130, lifeproof.com)
I've been using a LifeProof case with my phone for years, and it has done a great job of keeping it safe and watertight. This new case steps it up a notch, adding a built-in battery charger for your iPhone. It's still waterproof, snowproof, dustproof, etc., but the FRĒ Power also doubles your phone's battery life. It's a little heavy at about 4.4 ounces, but the extra juice when you need it is well worth the extra weight.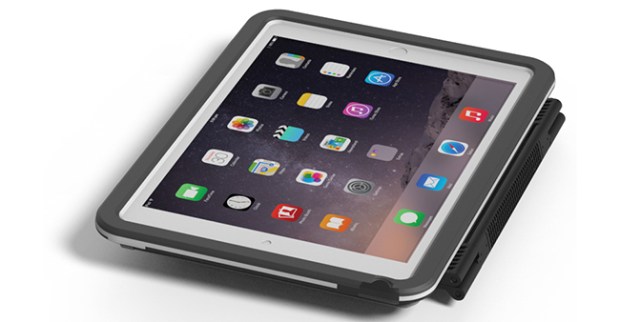 PELICAN PROGEAR VAULT TABLET CASE ($70-$100, pelican.com)
This is the coolest case we've found for tablets. The Vault is made of hard plastic with a rubber-edged seal, protecting your tablet against rain and dust. It's also impact-resistant and withstands military specs for surviving a 4-foot drop. At 16 ounces, the Vault isn't exactly super-light, but the extra protection is worth it. Fits a variety of tablet sizes.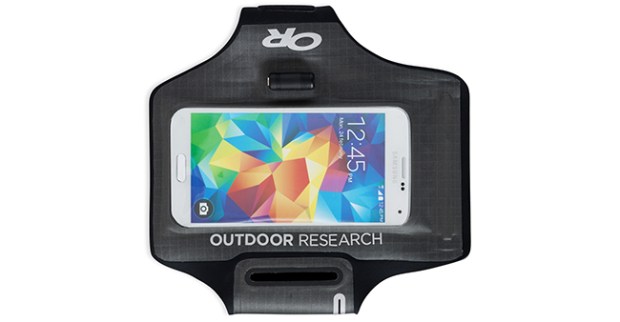 OUTDOOR RESEARCH SENSOR DRY POCKET ARMBAND ($45, outdoorresearch.com)
This cool armband provides waterproof protection for a variety of cellphones. Your phone's touchscreen is fully functional through the clear window, while a headphone port lets you enjoy your music on the trail. At just 1.3 oz., the armband is very lightweight and a good choice for day hiking or biking. Available this spring.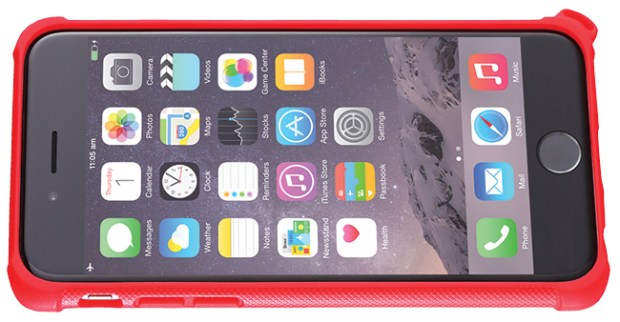 STM DUX FOR IPHONE 6/6S ($30, stmbags.com)
While the LifeProof case is like a pair of burly waterproof hiking boots for your phone, this one is more like a pair of everyday sneakers. The case is simple and sleek and provides everyday protection for your phone in a slim design that never gets in your way.
BIG AGNES ENTERTAINMENT CENTER LOFT ($50, bigagnes.com)
For those long, rainy days stuck in a tent with your buddies, there's this. The Entertainment Center Loft turns your tent into an instant movie theater. Simply slide your tablet inside the water-resistant case and clip it into your tent's gear loft loops. At 12″ x 8.5″ it fits most tablets. You can even set it up for an outdoor movie night.