5 Snowboarding Tips from Gold Medalist Red Gerard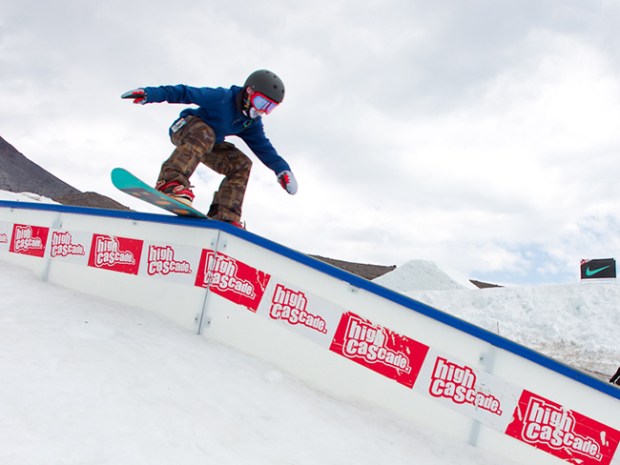 Professional snowboarder Red Gerard seems like a normal teenager. But when the snow starts to fall … things change.
Red started snowboarding when he was 2. By the time he was 4, he could keep up with the rest of the family. Now, he is an Olympic gold medalist and has sponsorship deals and is one of the best snowboarders in the world.
His specialty is slopestyle, which is basically doing big tricks off jumps and rails on a groomed ski slope. He can do all sorts of aerial maneuvers.
Here are some of Red's tips to help you become a better snowboarder. Check them out, and then read more about Red Gerard in the February 2014 issue of Boys' Life magazine.
RED SEZ: HERE ARE 5 WAYS TO BE BETTER AT SNOWBOARDING … FAST!
Go skateboarding: People who skateboard learn snowboarding much faster because they already have the balance down.
Strap in at home: Strap into your snowboard bindings on the carpet and practice transferring your weight from heel edge to toe edge.
Watch videos: Google "learn to snowboard" and, well, learn.
Bend your knees: While riding, keep your knees bent — it helps with your balance.
Get back up: When you fall on the hill, get right back up.
RED TELLS YOU HOW TO … JUMP
"As you jump, try to bring your knees up to your face. Do it first on a flat spot while you're riding. Just jump and pull your legs up. Imagine you're an airplane — you go up and then you come down with your landing gear. As you're coming back down, put your legs out a little more but still keep them bent. Once you get that, try it on a small jump on the hill. As you get better at landing jumps, think about keeping your arms in at your sides."
RED TELLS YOU HOW TO … DO A 180
"It's the same thing as the jump except as soon as you jump, you turn 180 degrees in the air and land riding backwards — that's called riding switch. As you're coming to the jump, it's kind of like your whole body winds up. Turn your whole body to the left and then just as you jump use your momentum and turn it the other way. The move is mostly in your hips. So turn your hips when you're in the air and your arms and shoulders too. Start by practicing the 180 while you're standing still."
WEAR A BRAIN BUCKET!
"I definitely always wear a helmet," Red says. "When I have a helmet on I feel safe. I feel good." Red says make putting on your helmet part of your routine every time you go snowboarding. Besides protecting your brain from impact and injury, helmets help keep your head warm when it's really cold and, these days, they're so lightweight and comfortable, you'll forget you're wearing one.
Inspire Leadership, Foster Values: Donate to Scouting
When you give to Scouting, you are making it possible for young people to have extraordinary opportunities that will allow them to embrace their true potential and become the remarkable individuals they are destined to be.
Donate Today