Here Are 10 of the Best Places Around the U.S. To See Bats
Bat watching can be as simple as sitting in a yard at dusk or standing near a streetlight or pond observing a bat chasing a moth.
For the coolest experiences, visit a bat roost with a sizable colony.
Bat "emergences," also called "outflights," are spectacular shows that can last for hours. Here are a few of the best bat-watching sites in the United States.
---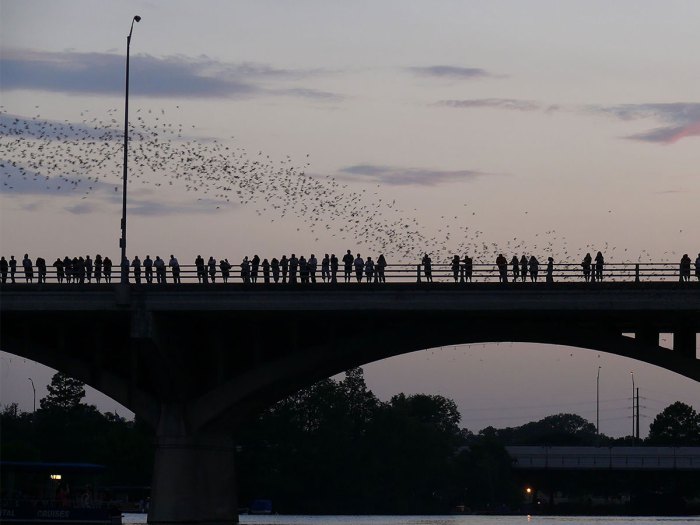 ANN W. RICHARDS CONGRESS AVENUE BRIDGE
Austin, Texas | tpwd.texas.gov
Texas reigns supreme for bat viewing. It boasts the world's largest urban bat colony. Austin, the "bat capital of the United States," is famous for its bridge-dwelling bats; 1.5 million free-tailed bats live in crevices under the Congress Avenue Bridge.
VISIT: This roost attracts hundreds of spectators nightly who watch from the bridge railing, sidewalk or observation lawn (bring a blanket or lawn chair). You can also watch from nearby restaurant balconies or from the water. Bring or rent a kayak, book a guided sunset paddling tour or take a bat-viewing cruise on the lake.
BEST VIEWING: August to September
ADMISSION: Free or small fee
---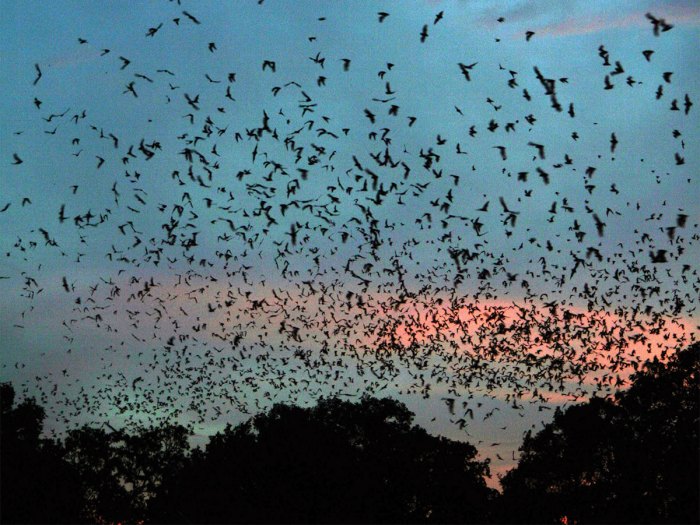 BRACKEN CAVE
San Antonio, Texas | batcon.org
Texas is also home to the largest colony on the planet. Fifteen to 20 million Mexican free-tailed bats call Bracken Cave home each summer. Each night, they swarm at the entrance like a living tornado before heading out to gobble literally tons of moths. Emergences here can last more than three hours. The dawn return is also impressive as bats zoom back into the cave like furry missiles.
VISIT: Check Bat Conservation International for viewing nights. (Note: Dates fill up fast!) If you can't get there, a webcam is just a click away.
BEST VIEWING: July to August
ADMISSION: Donation requested (free with BCI membership)
---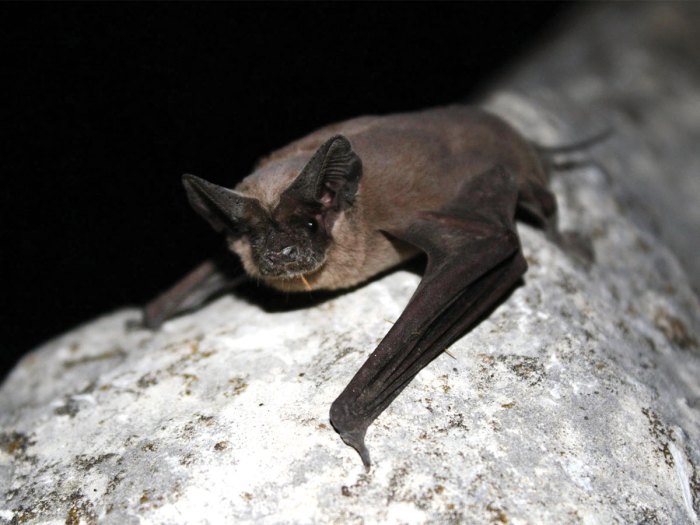 ORIENT MINE
Saguache, Colorado | olt.org
Abandoned mines spell danger for humans, but these artificial "caves" provide critical shelter for millions of bats around the globe. Colorado's largest bat colony finds refuge each summer in this old iron mine in the Sangre de Cristo Mountains.
VISIT: A 1-mile hike leads to a viewing area where you'll marvel at 250,000 free-tailed bats emerging for nearly an hour. Call ahead to check that bat tours are taking place.
BEST VIEWING: July to August
ADMISSION: Free
---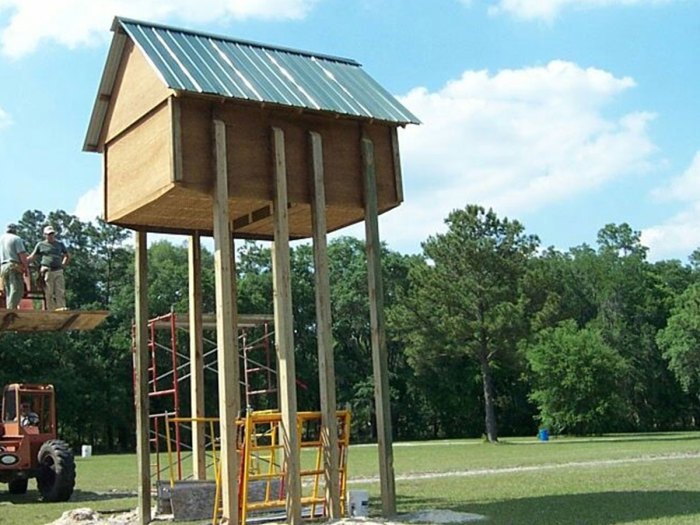 SPIRIT OF SUWANNEE MUSIC PARK
Live Oak, Florida | floridabats.org
Do bats enjoy country music? Maybe not, but they do appreciate this park's giant bat house near the Suwannee River. More than 10,000 free-tailed bats delight spectators as they wing their way over an open field toward their nightly insect buffet.
VISIT: To witness the outflight, you may purchase an inexpensive evening pass or bring your tent and camp.
BEST VIEWING: May to September
ADMISSION: Small fee
---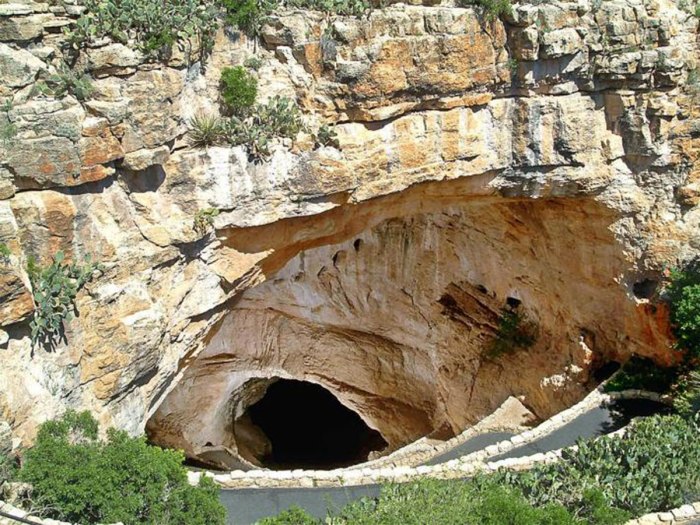 CARLSBAD CAVERNS NATIONAL PARK
Carlsbad, New Mexico | nps.gov
One of the world's most famous caves is Carlsbad Caverns, where free-tailed bats have entertained visitors for decades. The park's 400,000 to 800,000 bats (including cave myotis and fringed myotis) put on a great show as they swirl about the entrance before heading off into the night.
VISIT: Arrive early enough to catch the ranger-led interpretive program at the amphitheater.
BEST VIEWING: August to September
ADMISSION: Free
---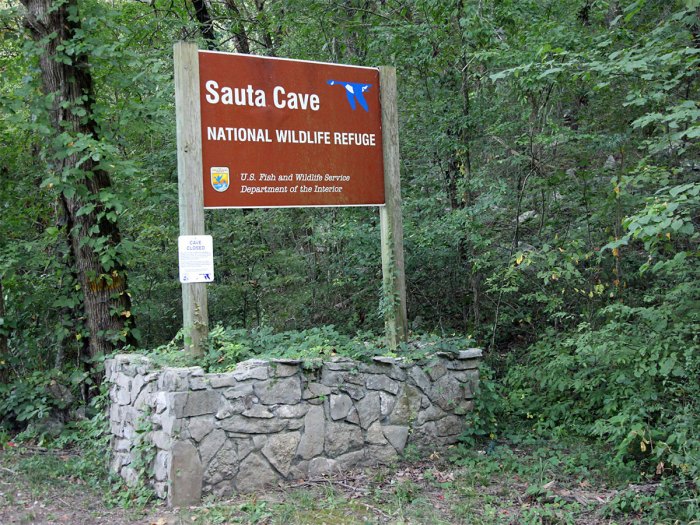 SAUTA CAVE NATIONAL WILDLIFE REFUGE
Scottsboro, Alabama | fws.gov
With the biggest cave emergence east of the Mississippi River, Sauta Cave doesn't disappoint. More than 200,000 gray bats live here in summer; it's their largest maternity colony (where female bats give birth) anywhere.
VISIT: An observation deck is located at the cave entrance, but bring a hat or umbrella to avoid being "rained on" as the bats pass overhead.
BEST VIEWING: June to August
ADMISSION: Free
---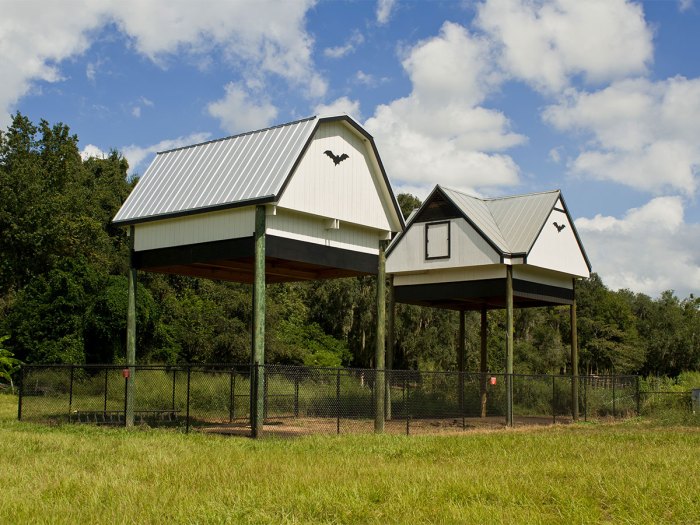 UNIVERSITY OF FLORIDA
Gainesville, Florida | floridamuseum.ufl.edu
On the Florida Gators' campus stand the world's three largest occupied bat houses (imagine big wooden sheds on telephone poles). A whopping 450,000 to 500,000 free-tailed bats live here all year, along with some smaller cousins — evening bats and southeastern myotis. The myotis relish mosquitoes and other aquatic insects, making them welcome backyard visitors.
VISIT: An observation area offers a kiosk and benches for your viewing enjoyment. Or watch the acrobatics via live cams.
BEST VIEWING: May to September
ADMISSION: Free
---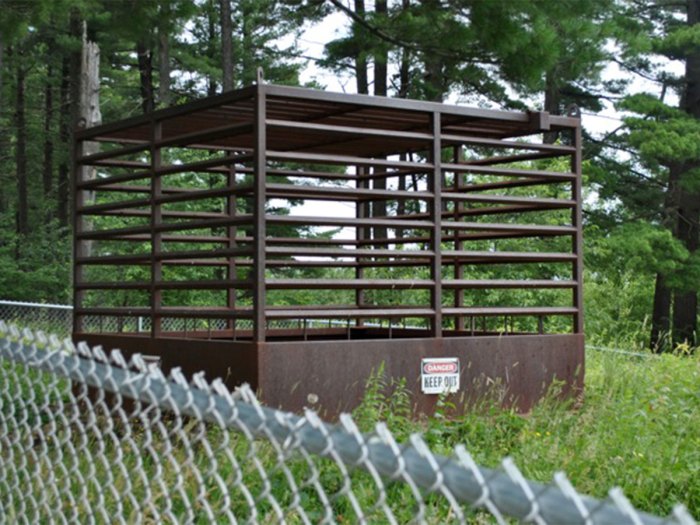 MILLIE HILL MINE
Iron Mountain, Michigan | michigan.org
Now recognized as one of the most important bat hibernation sites in the upper Midwest, this abandoned iron mine was nearly sealed off as a safety hazard. Fortunately, the bats were saved just in time; conservation groups and local businesses built a special steel cage over the mineshaft that gives bats access and keeps people from falling in.
VISIT: You can see between 35,000 and 50,000 little brown bats and big brown bats exiting the mine during peak migration times.
BEST VIEWING: April to May and September to October
ADMISSION: Free
---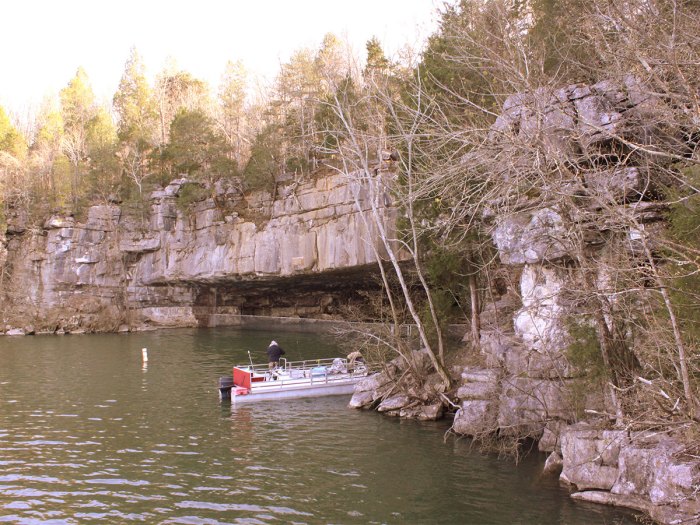 NICKAJACK CAVE WILDLIFE REFUGE
Chattanooga, Tennessee | tva.com
Gray bats, an endangered species of the Southeast, live in caves year-round. Nickajack Cave is one of their few summer roosts and one of the Volunteer State's most important caves.
VISIT: Stroll the boardwalk to a viewing platform, where you can watch 100,000 bats take flight over water. Or paddle your canoe from the Maple View Recreation Area for an aquatic viewing experience. Local outfitters also offer bat tours by canoe.
BEST VIEWING: April to September
ADMISSION: Free or small fee
---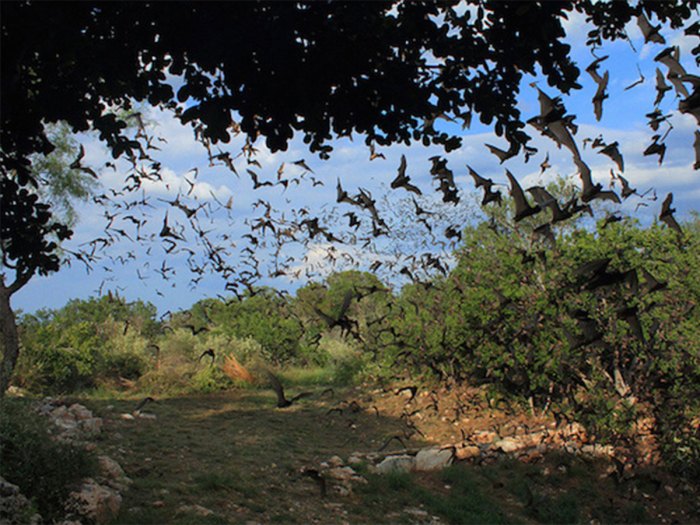 ECKERT JAMES RIVER BAT CAVE PRESERVE
Mason, Texas | tpwd.texas.gov
Another superb viewing spot in the Texas Hill Country, this rustic Nature Conservancy preserve is home to 4 million free-tailed bats. Excellent interpretive tours and sunrise bat viewings are offered.
VISIT: Closed for the 2021 season due to COVID-19. Next year, call ahead for river-crossing information — there's no bridge, making the adventure all the more exciting!
BEST VIEWING: May to September
ADMISSION: Small fee
---
WHY SO FEW SITES UP NORTH?
An introduced fungal disease called white-nose syndrome (WNS) has killed more than 7 million bats in North America. Discovered in a New York cave in 2006, it has spread rapidly, wiping out bat colonies while they hibernate. Many popular viewing sites in the North, like Canoe Creek State Park in Pennsylvania, have few bats left. Some good news, however, is the recent discovery that a soil bacterium that keeps bananas from growing moldy shows promise as a preventative treatment for WNS.
BAT-WATCHING TIPS
For the best viewing experience:
• Arrive well before the emergence.
• Don't shine a light into the bats' roost.
• Keep your voice down.
• Check the weather forecast: Rain and temperatures below 50 degrees are not ideal conditions for bats to catch bugs.
DON'T HAVE A BIG COLONY NEARBY?
An electronic device called a "bat detector" can help you locate individuals or small groups of bats feeding away from their roosts. go.scoutlife.org/batdetector
Inspire Leadership, Foster Values: Donate to Scouting
When you give to Scouting, you are making it possible for young people to have extraordinary opportunities that will allow them to embrace their true potential and become the remarkable individuals they are destined to be.
Donate Today