Snow shelters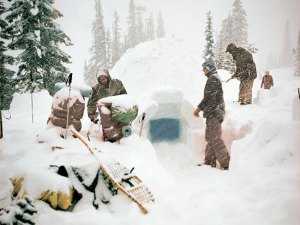 A brilliant use of engineering and resources, this simple dome made out of snow blocks is both strong and versatile.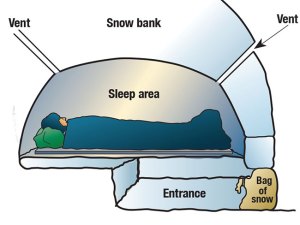 A T-shaped snow cave is a quick and efficient way to protect yourself from winter storms.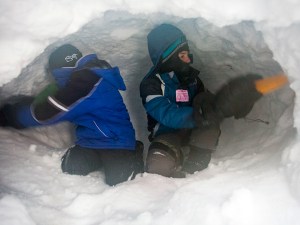 A quinzee is a simple shelter made by hollowing out a big pile of snow. Here's how to build one.