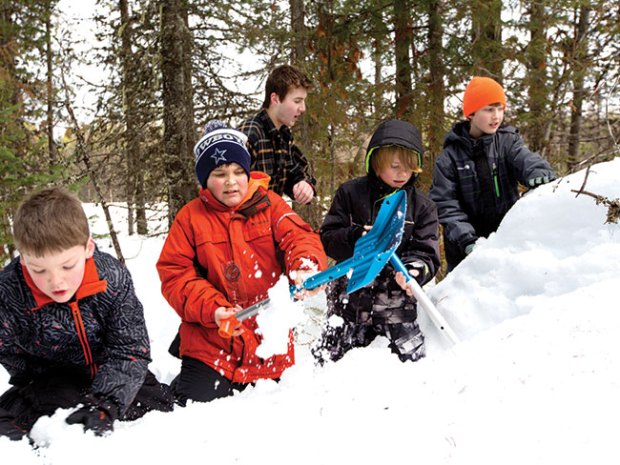 A T-shaped snow cave is a quick and efficient way to protect yourself from even the worst winter storm. Locate a large snow drift or steep, stable snow slope, and start digging with the instructions below.
1. DIG THE ENTRANCE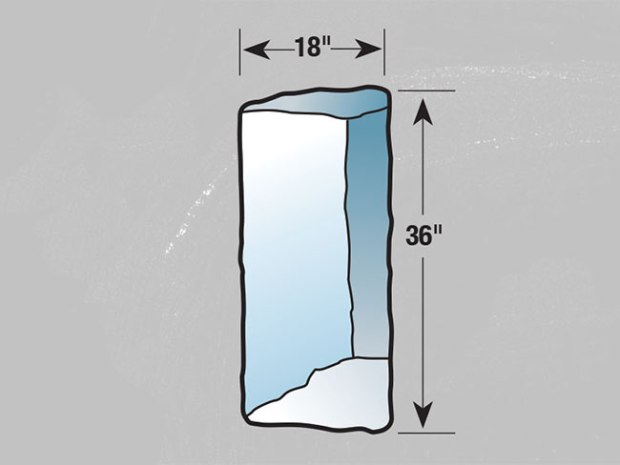 Dig an entrance about 18 inches wide and as high as your chest.
2. WIDEN INTO A T SHAPE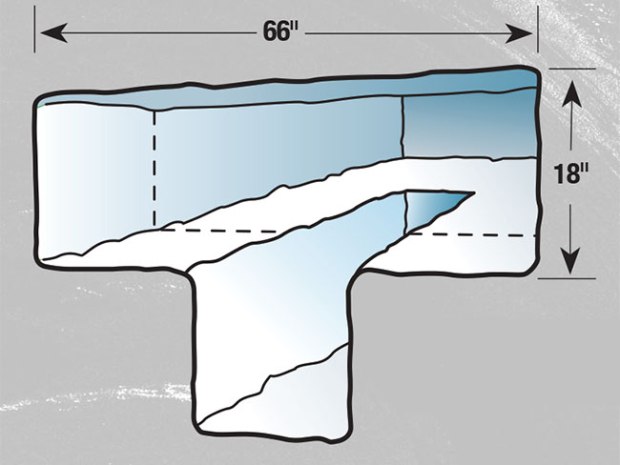 To make it easier to dig, widen the top of the entrance to form a T shape.
3. EXCAVATE THE INTERIOR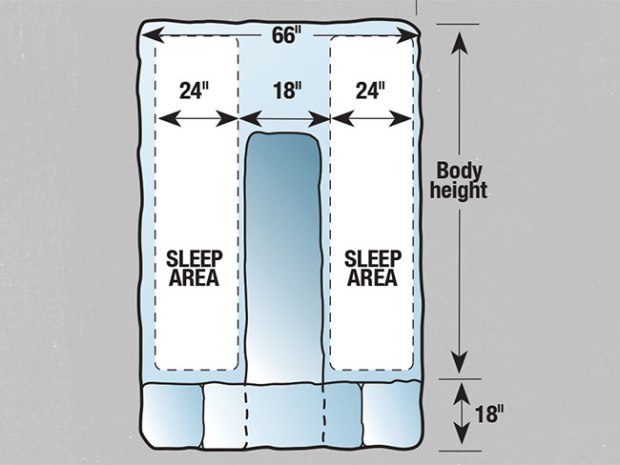 Dig several feet farther into the drift and excavate the interior of the cave. The floor of the cave will be at about waist level, so much of your digging will be upward and to the sides.
4. SEAL THE TOP OF THE ENTRANCE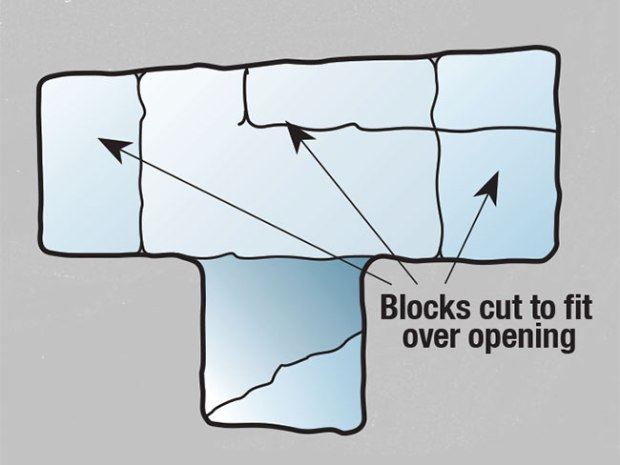 When the interior space is fully formed, use blocks of snow, bags of snow or snowballs packed together to seal the top of the T.
5. POKE VENTILATION HOLES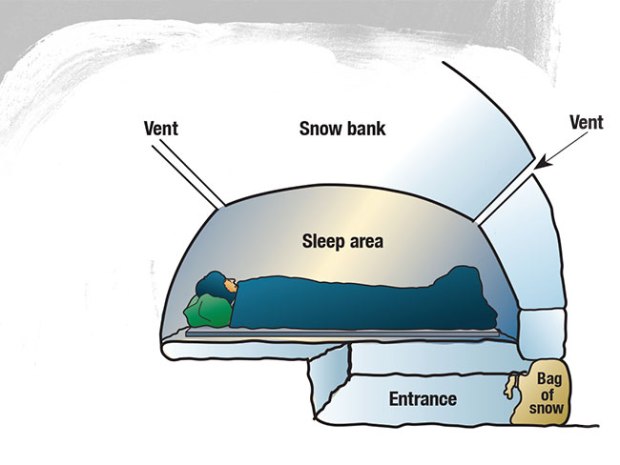 Use a ski pole or shovel handle to poke several ventilation holes in the ceiling at a 45-degree angle to the floor. Use a bag of snow to seal the tunnel entrance.