Get Amped for These 8 Cool Scout Camps of 2015
Pick the perfect destination for your troop's summer adventure. Whether you go rock climbing at the nation's highest-elevated Scout camp, canoeing in a Louisiana bayou or lobster fishing off Cape Cod, one thing's for sure: great adventures await.
Click here to see more Scout Camps featured in previous years
---
CAMP SEQUOYAH
Greater Alabama Council
Delta, Alabama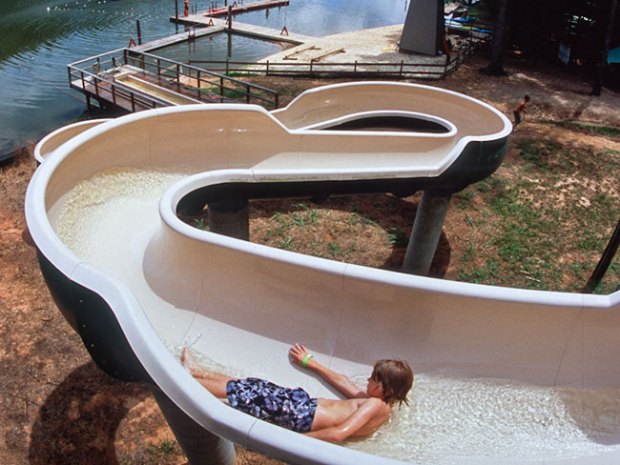 GRAVITY FALLS: Camp Sequoyah's most thrilling feature is the Sequoyah Sidewinder, a resort-quality waterslide that sends you flying toward the waterfront below. Enjoy other waterfront activities like swimming, canoeing and kayaking.
MUCK IT UP: You'll get really dirty during Adventure Valley, the insane night obstacle course. Scouts are warned to wear clothes they never want to wear again.
DREAM ON: They call this place the Land of a Thousand Dreams, but Land of a Thousand Activities would be just as accurate. Conservation projects, shooting sports, boating, merit badges and a day hike to Alabama's highest point, Mount Cheaha, will keep you busy.
CONTACT: 205-970-0251; 1bsa.org
---
CAMP STEINER
Great Salt Lake Council
33 miles east of Kamas, Utah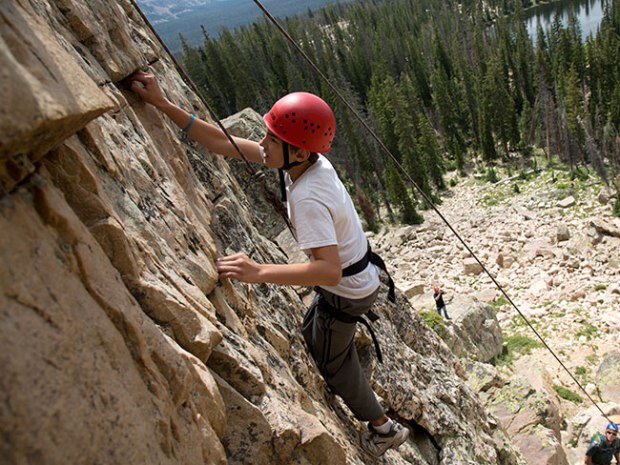 WHAT'S UP: At 10,400 feet, Camp Steiner is the highest-elevated Boy Scout camp in the country. It's so high that for the first week or two of summer camp, there's still snow on the ground.
HITTING THE WALL: Earn the Climbing merit badge in style while climbing up and rappelling down Picturesque Wall, a natural rock face named for its incredible views.
ROUGHING IT: Because of its remote location, Camp Steiner has no electricity or cellphone coverage. That means it's a great chance for you to disconnect for a week and test your limits.
CONTACT: 801-582-3663; saltlakescouts.org
---
S BAR F SCOUT RANCH
Greater St. Louis Area Council
Knob Lick, Missouri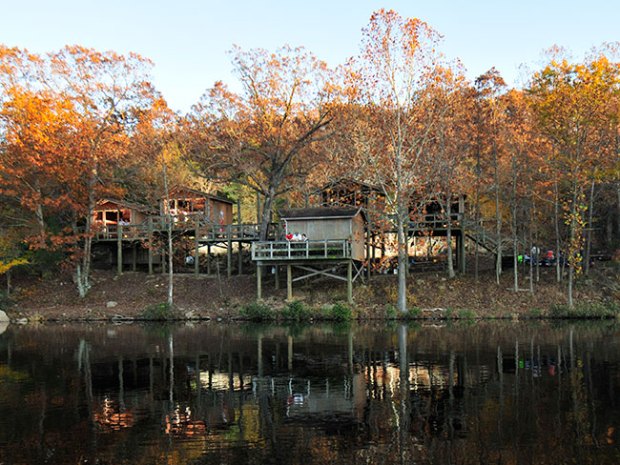 GET TREED: Tents are great, but it's not every day you get to sleep in a treehouse. During summer camp season at S bar F, the treehouses are used for programs. But the rest of the year, your troop can rent one or all five.
HEY, NEIGHBOR: Want to visit a friend in the next treehouse over? Don't bother climbing down. Walkways connect the treehouses so you can visit neighbors with ease.
OPTIONS GALORE: Summer camp activities include boating, swimming, paddleboarding, rock climbing, horseback riding and more. In other words: You'll never be bored.
CONTACT: 314-361-0600; stlbsa.org
---
CLAYTOR LAKE AQUATICS BASE
Blue Ridge Mountains Council
Radford, Virginia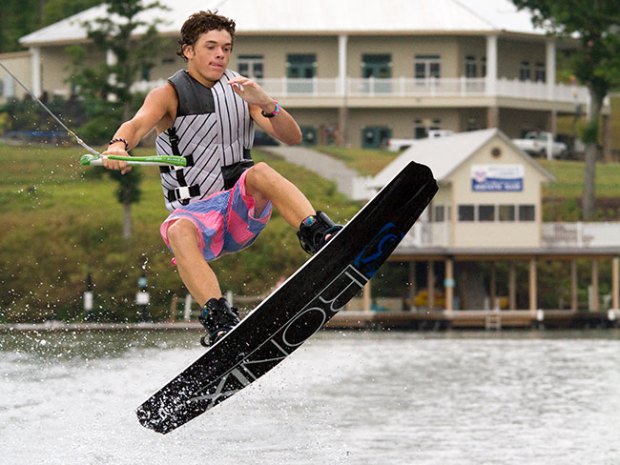 MAKE WAVES: On-the-water thrills don't get much better than wakeboarding. It's a mix of water skiing, snowboarding and surfing, and Claytor Lake Aquatics Base teaches you all the moves. This one's only for Scouts 14 or older.
NEED FOR SPEED: Scouts can hop onto a personal watercraft. You'll feel like you're hovering above the water's surface as you maneuver around Claytor Lake.
PADDLE POWER: Ditch the motor and create your own propulsion as you earn your Kayaking merit badge or get certified in stand-up paddleboarding.
CONTACT: 540-777-7963; bsa-brmc.org
---
CAMP KERN
Southern Sierra Council
Lakeshore, California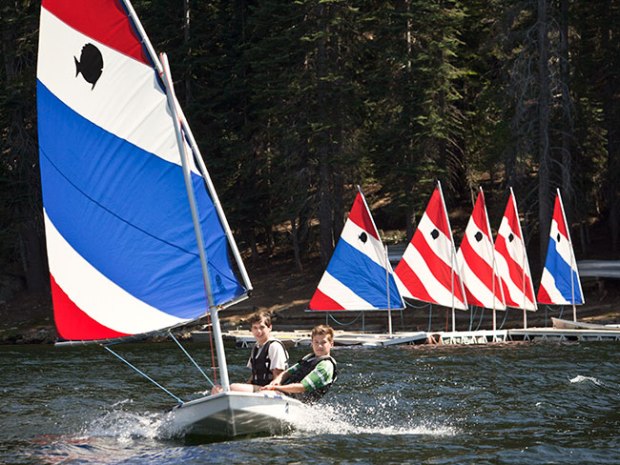 SET SAIL: Earning the Small-Boat Sailing merit badge is hardly a breeze. But you won't find many sailing spots better than Camp Kern on Huntington Lake (elevation: 7,000 feet). The winds are strong, and the sailboats pristine.
BARGE IN: Camp Kern is so remote that there's no road to camp. Instead, you and your troop travel in on one of five daily barges across the lake.
HIKE OUT: Leave camp on hike day to explore the 22,700-acre wilderness. The 12-mile hike to Rancheria Falls is one of the best. It combines spectacular views with plenty of chances to cool off in the creek.
CONTACT: 559-893-3387; sscbsa.org
---
CAMP MERIWETHER
Cascade Pacific Council
Cloverdale, Oregon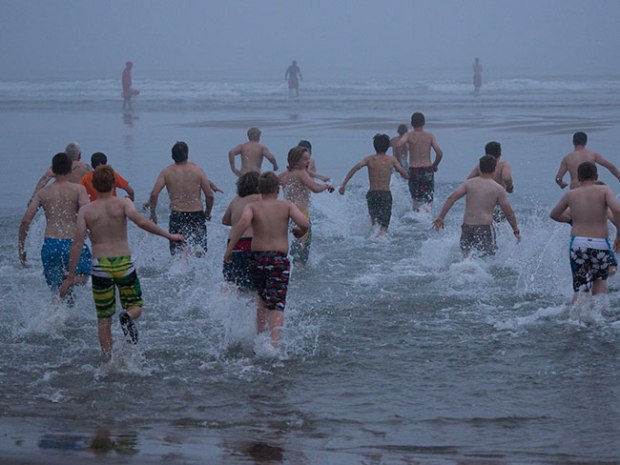 WAKE-UP CALL: The Polar Bear swim at Camp Meriwether might be the coldest of any summer camp in the Lower 48. If you're brave enough, get up at 6 a.m. to dash into (and immediately out of) the 55-degree waters of the Pacific Ocean. That's 15 to 25 degrees colder than temps in the Atlantic Ocean or Gulf of Mexico.
ALL ABOARD: Try sandboarding — snowboarding's summer cousin — for a sensational slide down sand dunes.
LIVING HISTORY: At Fort Clatsop, explore a replica of a stockade built in 1805. You'll make candles, throw tomahawks and try your hand at blacksmithing.
CONTACT: 503-226-3423; cpcbsa.org
---
CAMP GREENOUGH
Cape Cod & Islands Council
Yarmouth Port, Massachusetts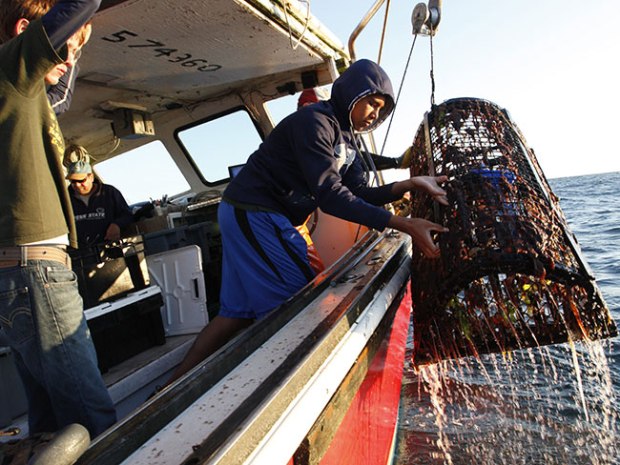 NICE CATCH: Hungry for clams or lobster? On the Cape Cod Maritime Adventure Treks, Scouts age 13 or older pull in fresh catches from the Atlantic Ocean. Better grab a plate.
SET OF WHEELS: Bicycling is the main mode of transportation during your five-day Cape Cod trek. You'll ride 20 to 30 miles a day, passing cranberry bogs, scenic villages and Atlantic Ocean beaches.
BON VOYAGE: A Cape Cod trek isn't complete without time on the water. Board a classic schooner, ride a vintage Coast Guard rescue boat or head out for a whale-watching trip.
CONTACT: 508-362-4322; scoutscapecod.org
---
LOST BAYOU SCOUT CAMP
Evangeline Area Council
St. Landry, Louisiana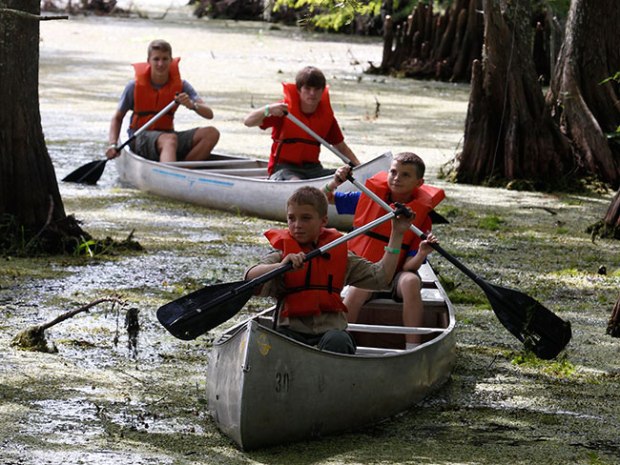 TIME TRAVELERS: Imagine yourself as an 18th-century French fur trader at Lost Bayou Scout Camp. You'll paddle among giant cypress trees in what's basically a forest within an 800-acre body of water.
NOT ALONE: Keep an eye out for bass, white perch, egrets, beavers, turtles and even the occasional cocodrie — the Cajun French word for alligator.
MODERN COMFORTS: The cypress trees are old, but the camp's facilities are new. There's an Olympic-size swimming pool, Louisiana's first COPE course and a suspension bridge that leads to a private island.
CONTACT: 337-235-8551; eacbsa.org
Inspire Leadership, Foster Values: Donate to Scouting
When you give to Scouting, you are making it possible for young people to have extraordinary opportunities that will allow them to embrace their true potential and become the remarkable individuals they are destined to be.
Donate Today