How to Use Every Part of Your Carved Pumpkin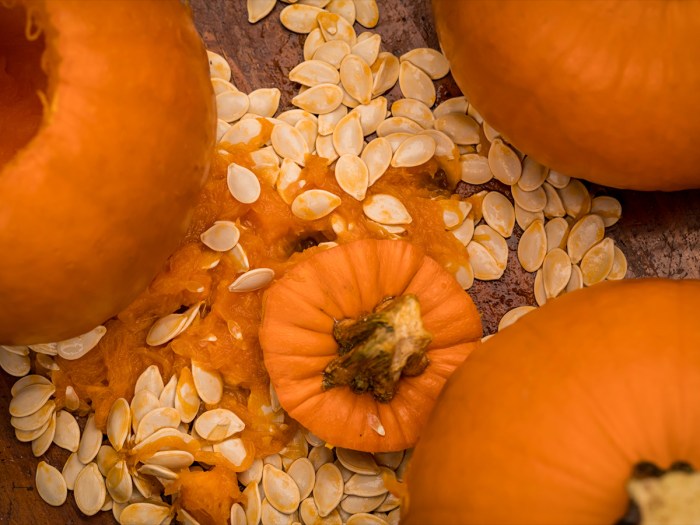 If you're like us, it pains you to toss aside the insides and seeds from your carved pumpkin. That's why we found awesome ways to utilize every part of these fall favorites. As you carve up your masterpiece (see the video below for tips), don't throw away a single part of your pumpkin.
Now, what do you do with the rest? Luckily, this year you can make like a Scout and put every part of your pumpkin to use. Check out the tutorials below to learn what to do with the strings and seeds from your pumpkins.
Use Strings From a Carved Pumpkin to Make a Pumpkin Milkshake
Pumpkin spice and ice cream lovers rejoice. This recipe is for you. You can actually transform that stringy mush in your pumpkin into something delicious. Trust us, we've tried this and it's good! (And if you don't believe us about how delicious this is, feel free to let your kids or spouse take a test sip of this one first. They'll have our backs!)
Roast Seeds From Carved Pumpkin
You may have tried this impossible-to-stop-snacking treat before, but have you ever roasted pumpkin seeds yourself? This technique allows you to get creative with the seasoning of your pumpkin seeds. Throw on your favorite sweet or savory spices to customize this recipe to your family's taste.
And If You Love Pumpkin Spice Everything…
We have a bonus recipe for you. After you've put every part of your pumpkin to use, you can celebrate with this breakfast or dessert treat. Make pumpkin spice pancakes in a dutch oven (courtesy of the Handbook Hacks series).
Let us know how these recipes turn out for your family in the comments below.
Inspire Leadership, Foster Values: Donate to Scouting
When you give to Scouting, you are making it possible for young people to have extraordinary opportunities that will allow them to embrace their true potential and become the remarkable individuals they are destined to be.
Donate Today