4 Fun Thanksgiving Crafts For Cub Scouts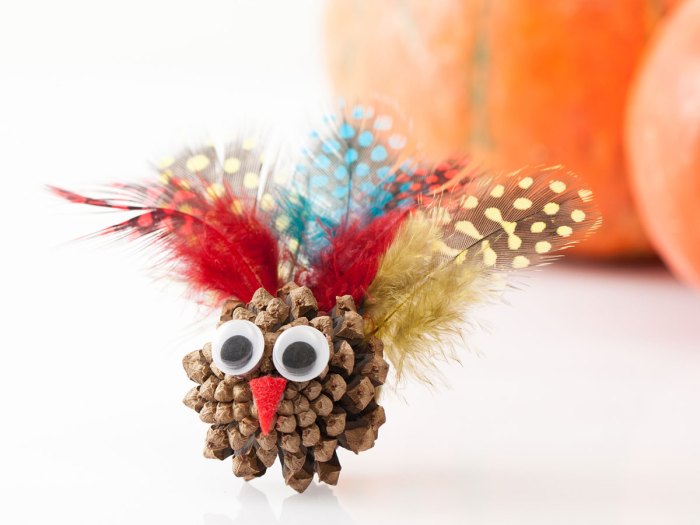 Thanksgiving is a busy time of year, but that doesn't mean it isn't still a great time to tackle some craft projects with your Scout! Now, were not talking about the ol' hand-traced turkey. That's a classic, to be sure, but these other Thanksgiving crafts come with a little more creativity! That means you and your Scout can create a cornucopia of seasonal decorations and treats to deck out your house and holiday dinner table, and have a great time doing it.
Manners Matter
We're sure you've never ever had to remind your Scout to say his pleases and thank yous, stop interrupting, or chew with his mouth closed, right? On the off chance he's not perfectly behaved, creating these good manners napkins will help him remember to mind his Ps and Qs. They're easy to make and require almost no special equipment, so they're a great way to keep Scouts entertained while you're prepping the holiday meal.
Tasty Turkeys
Want to rope him into actually helping you get food on the table? These turkey treat cupcakes are fun, easy, and delicious, and they can actually contribute to the meal! You might want to supervise your Scout while he's mixing up the batter and using the oven, but let him go to town on the decorations – turkeys aren't the only thing he can make!
Pinecone Pals
If you live in an area where pine trees are plentiful, it's a no-brainer to turn fallen pinecones into these super-cute pinecone turkeys! All you need is felt, feathers, glue, and eyes (and pinecones), which you can get from a quick trip to the craft store, and your Scout can let his imagination run wild!
Invite Turkeys to the Party
If you want to bring some wild turkeys to your Thanksgiving festivities (or just meet some in the wild), making this turkey yelper is a great way to go! You can make it using your own leftovers, and the "yelping" noise that it makes will attract turkeys from all over the neighborhood (only the bird kind, hopefully!).
Inspire Leadership, Foster Values: Donate to Scouting
When you give to Scouting, you are making it possible for young people to have extraordinary opportunities that will allow them to embrace their true potential and become the remarkable individuals they are destined to be.
Donate Today