Eagle Scout Survives Venture Into Shark Tank
Noah Cahoon, a 14-year-old Eagle Scout from American Fork, Utah, is already the CEO of his own company, Paper Box Pilots.
And he's doing quite well.
Noah was recently a guest on the ABC show Shark Tank, where ambitious entrepreneurs pitch ideas to some hungry — and sometimes unpleasant — businessmen.
But Noah did just fine, and actually came away from the experience with a deal with investor Kevin O'Leary. Noah's company produces stickers designed to go on homemade cars and planes made out of cardboard boxes.
Learn more about Noah and his business here.
Watch the episode of Shark Tank here.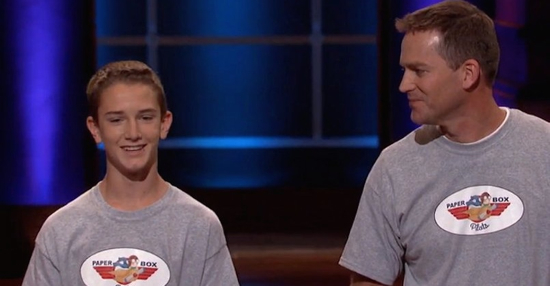 Inspire Leadership, Foster Values: Donate to Scouting
When you give to Scouting, you are making it possible for young people to have extraordinary opportunities that will allow them to embrace their true potential and become the remarkable individuals they are destined to be.
Donate Today