The BSA Fieldbook: It's Pretty Darn Good
We've all know for awhile that the BSA Fieldbook, officially called Fieldbook: Scouting's Manual of Basic and Advanced Skills for Outdoor Adventure, is a pretty useful resource.
It seems some other folks are catching on, too.
The Fieldbook was recently chosen as a "Work of Significance" in the 2014 National Outdoor Book Awards.
It seems that even if you aren't a Scout, you can use the Fieldbook.
Or, you can download it for your Kindle here.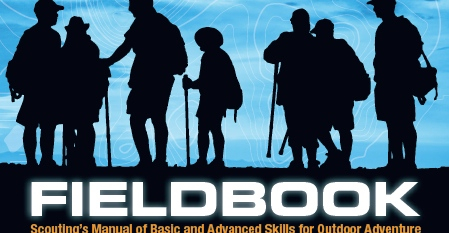 Inspire Leadership, Foster Values: Donate to Scouting
When you give to Scouting, you are making it possible for young people to have extraordinary opportunities that will allow them to embrace their true potential and become the remarkable individuals they are destined to be.
Donate Today