Cub Scout Keeps Cool When Dad Is Injured
Jake Pritchard, an 11-year-old Cub Scout from Fair Oaks, California, didn't panic when his dad fell and seriously injured his head during a rappelling trip to Putah Creek State Wildlife Area.
Instead, the boy kept calm and called 911, and now his father — though seriously injured — is recovering at a hospital.
Jake told a local news outlet that he was "frightened the whole time," but he said Cub Scouts taught him to remain calm and call 911 in case of an emergency.
Amazingly, Jake's call was disconnected from the 911 dispatcher before he could tell them where they were located. Thankfully, the quick-thinking dispatcher looked up Jake's dad on Facebook, where the man had posted their location just hours earlier.
Click here to read more about the amazing rescue.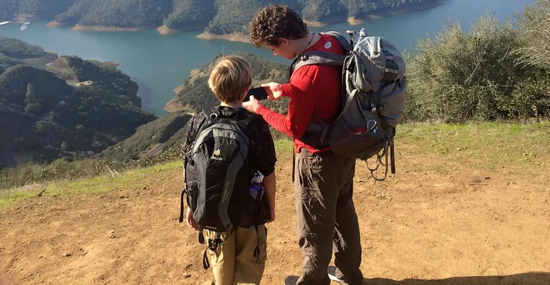 Inspire Leadership, Foster Values: Donate to Scouting
When you give to Scouting, you are making it possible for young people to have extraordinary opportunities that will allow them to embrace their true potential and become the remarkable individuals they are destined to be.
Donate Today