Getting ideas for Eagle projects: Start with what you know
Andy Gao, a Boy Scout from Freehold Township, New Jersey, is good with computers.
So it makes perfect sense that, for his Eagle Scout project, he built six computers for a local community center.
"Students are required to use technology, such as computers, for homework and research," Andy told a local newspaper. "I built the computers to help students be prepared for the technological world and because I have a deep-rooted passion in computers."
It's great advice. If you're looking for something to do for an Eagle Scout project — or if you know someone who is — start with what you know.
Click here to read more about Andy's project.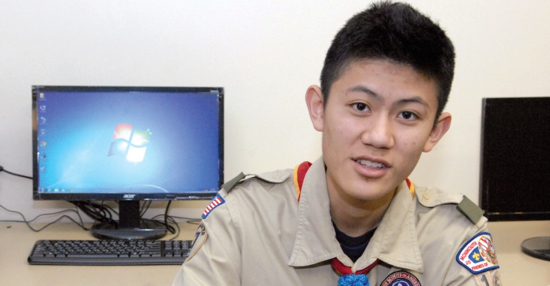 Inspire Leadership, Foster Values: Donate to Scouting
When you give to Scouting, you are making it possible for young people to have extraordinary opportunities that will allow them to embrace their true potential and become the remarkable individuals they are destined to be.
Donate Today