Utah Webelos Scouts earn life-saving award
There's a reason they call it the Readyman.
A couple of Utah Webelos Scouts had earned their Readyman Activity Badge just days before they helped save the life of a neighbor who had become trapped under a boat trailer.
It was an ugly scene — the man was badly injured and losing a lot of blood — but Robert Nielsen and Corban Barnes both stayed calm. One stayed with the man to keep him calm; the other ran and got help.
Both boys were able to calmly and clearly explain what happened to paramedics, and the man survived the ordeal.
Click here to read more about Robert and Corban.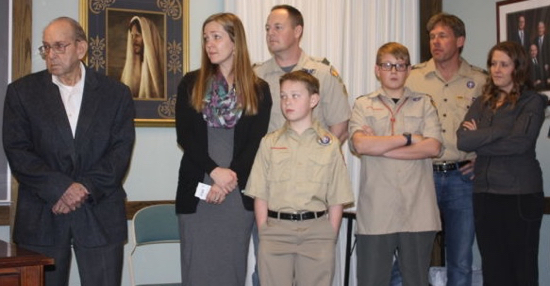 Inspire Leadership, Foster Values: Donate to Scouting
When you give to Scouting, you are making it possible for young people to have extraordinary opportunities that will allow them to embrace their true potential and become the remarkable individuals they are destined to be.
Donate Today