Get to know the Signs, Signals and Codes merit badge
Believe it or not, there were ways to communicate before Facebook and text messages.
The brand-new Signs, Signals and Codes merit badge covers most of them.
When you earn this badge, you'll study the nonverbal ways we communicate, including emergency signaling, Morse code, American Sign Language, braille, trail signs, sports officiating hand signals, traffic signs, secret codes and more.
It even covers emoticons.
Click here to learn more about Signs, Signals and Codes.
Buy a copy of the pamphlet here.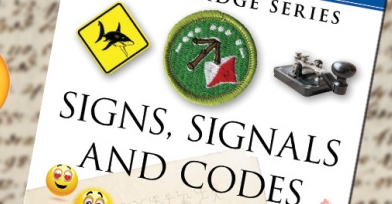 Inspire Leadership, Foster Values: Donate to Scouting
When you give to Scouting, you are making it possible for young people to have extraordinary opportunities that will allow them to embrace their true potential and become the remarkable individuals they are destined to be.
Donate Today