Suburban Chicago Explorer Honored for Saving Girl's Life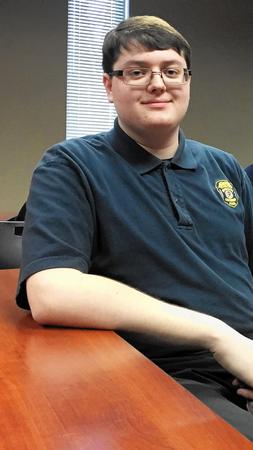 A 16-year-old, Explorer from Elgin, Ill. was honored by the Elgin Police Department with a lifesaving award on March 6.
High school sophomore Andrew Wilson used skills he learned in Exploring to save the life of a 7-year-old girl who had experienced a seizure while swimming. After a man came asking for help, Andrew – who learned CPR in Exploring and helped teach CPR at his high school – sprung into action and used chest compressions to revive the unconscious girl.
For his heroic actions, Andrew will receive the National Certificate of Merit from the Boy Scouts of America on June 18 at the Three Fires Council Annual Meeting and Recognition Dinner.
Read more about Andrew's heroic actions
Inspire Leadership, Foster Values: Donate to Scouting
When you give to Scouting, you are making it possible for young people to have extraordinary opportunities that will allow them to embrace their true potential and become the remarkable individuals they are destined to be.
Donate Today