Boy Scout installing flagpoles for wounded veterans
Thomas O'Gorman, a Scout from Troop 271 in Harker Heights, Texas, has come up with a great idea for an Eagle Scout project.
Harker wanted to bring a special kind of recognition to veterans in his community who had been wounded in action. Now he's in the process of installing flag poles in front of their houses.
"Today's society is so focused and wrapped around pop stars" Thomas told local TV news station KCEN. "I want them to see the soldiers who sacrificed themselves, and are brave enough to go out on the front line to protect their freedoms and mine."
Click here to read more about Thomas' project.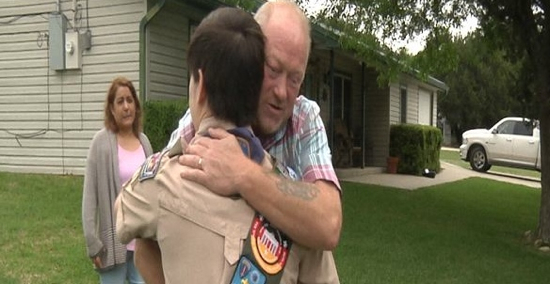 Inspire Leadership, Foster Values: Donate to Scouting
When you give to Scouting, you are making it possible for young people to have extraordinary opportunities that will allow them to embrace their true potential and become the remarkable individuals they are destined to be.
Donate Today