Bringing Scouting to the differently abled
Troop 85 in Asheville, North Carolina, is devoted to developmentally and physically challenged Scouts. They've got guys with Down syndrome, autism and other physical and mental challenges.
At the same time, they're just regular Scouts doing what Scouts do — camping, archery, swimming, fire starting, and more.
"They really are special human beings," leader Tim Buckner told the Citizen-Times newspaper. "I don't think you can find a kinder group of people."
Click here to read more about this special troop.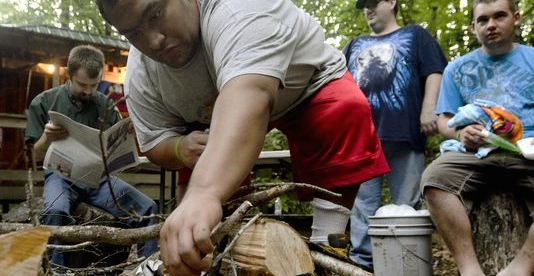 Inspire Leadership, Foster Values: Donate to Scouting
When you give to Scouting, you are making it possible for young people to have extraordinary opportunities that will allow them to embrace their true potential and become the remarkable individuals they are destined to be.
Donate Today