Operation Heroes honors veterans at the Summit
The Summit Bechtel Reserve can provide a great experience for Scouts.
But last weekend, it was all about our veterans.
Operation Heroes, hosted by the Summit in partnership with the West Virginia National Guard, the Paralyzed Veterans of America and the Wounded Warrior Project, gave veterans the chance to experience all that the high-adventure base has to offer, from zip lines to archery.
"The relationship between the Boy Scouts and our veterans has been long-lasting," Summit director Dan McCarthy told WVVA TV. "This is just an opportunity to renew that and bring it back to the surface in a more meaningful way."
WVVA TV Bluefield Beckley WV News, Weather and Sports
Click here to read more about the event.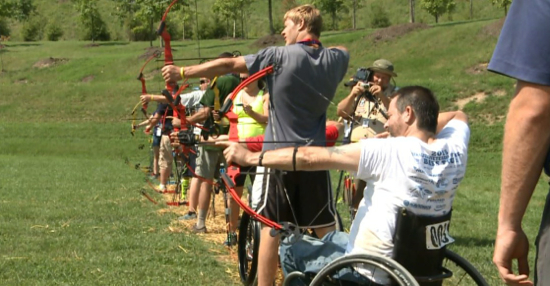 Inspire Leadership, Foster Values: Donate to Scouting
When you give to Scouting, you are making it possible for young people to have extraordinary opportunities that will allow them to embrace their true potential and become the remarkable individuals they are destined to be.
Donate Today