An epic tour of national parks
Troop 118 from Glendale, California, didn't visit just one national park for their big summer trip last year. When Troop 118 traveled, they went big-time, visiting four national parks on one epic outing.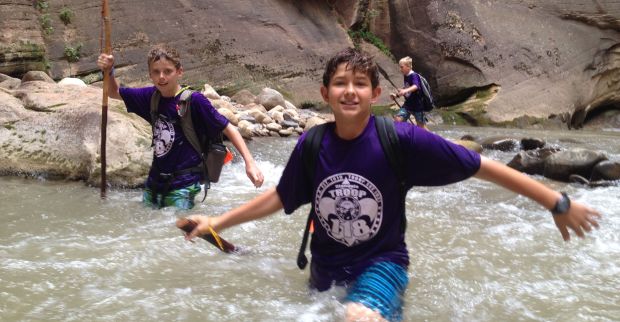 First, the guys drove 530 miles to Bryce Canyon National Park, where they camped out two nights and hiked around the Utah wilderness, with its remarkable tall, skinny spires of rock called hoodoos. Next, the troop drove 570 miles to Yellowstone National Park in Wyoming, where they spent three days exploring the area and spotting wildlife.
It was a short 60-mile drive to Grand Teton National Park, where the group camped out one night. Then it was 530 miles back to Utah and Zion National Park for two more nights, with a hike through the famous Narrows canyon.
The Scouts traveled in a 14-passenger van, and while on the road they worked on merit badges like Moviemaking, Photography and Astronomy.
Inspire Leadership, Foster Values: Donate to Scouting
When you give to Scouting, you are making it possible for young people to have extraordinary opportunities that will allow them to embrace their true potential and become the remarkable individuals they are destined to be.
Donate Today