Scout Program: Climbing and Rappelling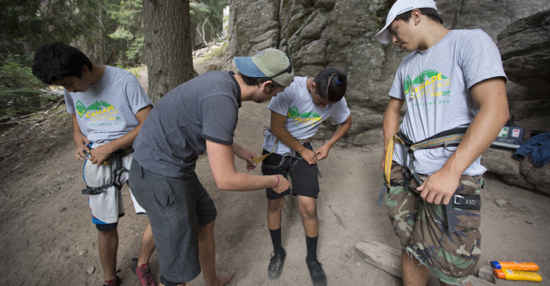 When you're rappelling or rock climbing as part of a BSA program, you aren't going at it alone.
Your right-hand man is called a belayer, and his job is critical. He also has a backup belayer, so you have a team on your side.
While you're having all the fun up on the rocks, your belay team is managing your rope through a system called top roping. That means you can't fall even if you try to; the belay team has you covered.
Through a system of harnesses, ropes and anchors, the belay team can catch a climber's fall, help pull a climber up through tricky sections or lower a climber slowly to the ground.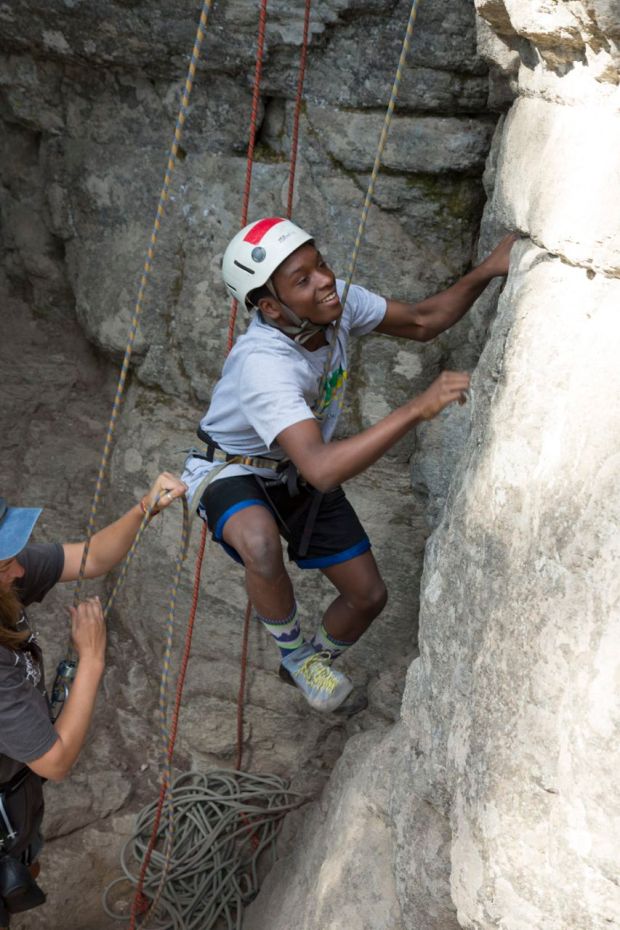 It's accomplished by running a rope from the belay team through an anchor system above the climber and then down to the climber, where it's attached to a harness.
Remember: All climbers and belayers must be supervised by qualified climbing instructors who are trained in the Boy Scouts of America's safety procedures.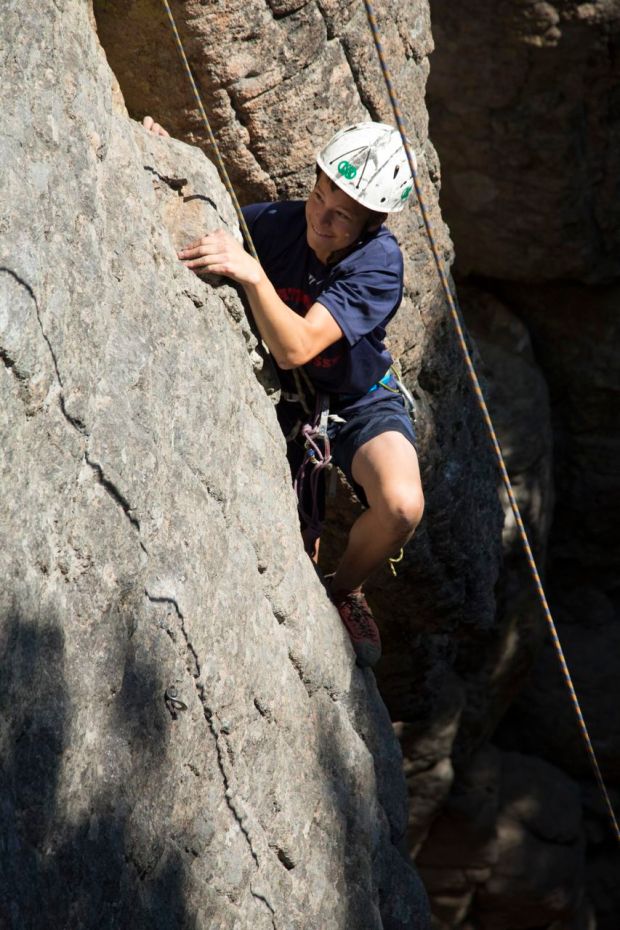 Rock climbing is a thrilling sport. The higher you go, the more exciting it gets. Know that you've got a backup at the other end of the rope … just in case.
Find complete program details in Program Features for Troops, Teams, and Crews: A Guide to Program Planning – Volume 1. Scouts whose troops choose next month's suggested program theme, Climbing and Rappelling, can learn more in the merit badge pamphlets Climbing, First Aid and Personal Fitness.
Inspire Leadership, Foster Values: Donate to Scouting
When you give to Scouting, you are making it possible for young people to have extraordinary opportunities that will allow them to embrace their true potential and become the remarkable individuals they are destined to be.
Donate Today