Explore Your Future with Exploring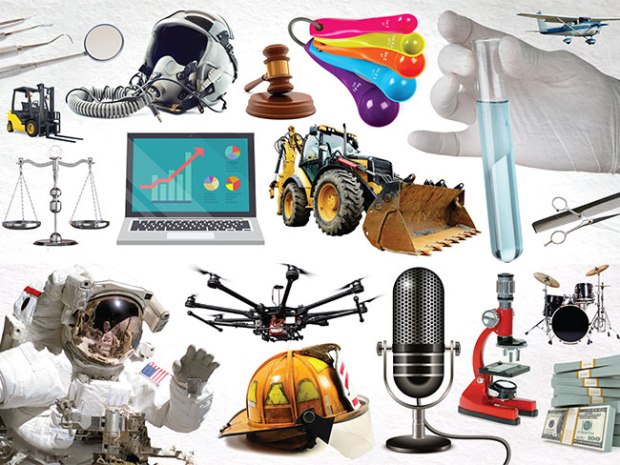 Some people know the answer when they're little. Some people don't figure it out until later. (Sometimes much later.)
It's a question all of us are asked at some point: "What do you want to be when you grow up?"
Whether you already have a good idea or no idea at all — or even if you're just looking for something fun to do in your spare time — the Exploring program is for you.
Unlike Cub Scout, Boy Scout, Venturing and Sea Scout units, coed Exploring posts focus on careers. There are posts that can give Explorers a realistic idea of what it's like to be a police officer. There are posts that focus on emergency medical services (EMS). There are posts that give you a chance to work in the fields of health care, law, aviation and engineering.
If you can do it as a job, chances are there's an Exploring post for it. Here are some examples:
AIR FORCE EXPLORERS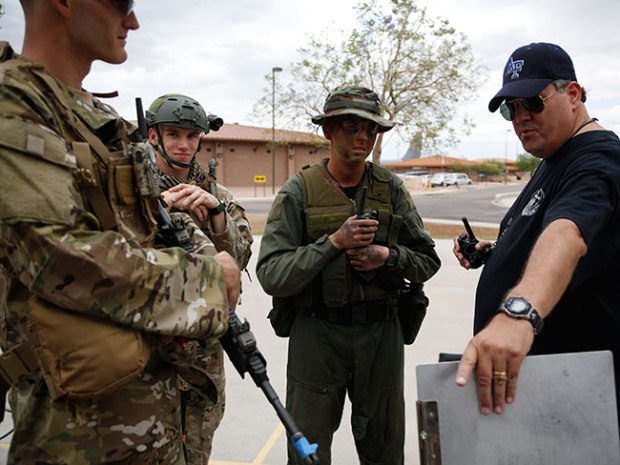 When Vick Mendoza was a freshman in high school, he signed up for Junior ROTC. That was how he first became interested in the military.
Since then, he has joined the official U.S. Air Force Explorers post in Phoenix, Arizona.
"Once I joined the Air Force Explorers, I knew this was something I wanted to do," says Vick, now 19 and a cadet second lieutenant in his post. "I knew I wanted to make a career in the military."
The Air Force Explorers meet six to eight times each month at an actual U.S. Air Force installation. During the week, they focus on training — both academically and physically.
"I never in my life thought I'd be learning about surface-to-air missile systems and intercontinental ballistic missiles and things of that nature," Vick says.
On weekends, they go outside and really get to work.
For their annual combat search-and-rescue drill, called Operation TALON EAGLE, Explorers spend three days in the Arizona mountains. Cadets take on the role of downed aircrew behind enemy lines, trying to escape and evade capture and hopefully get rescued by friendly forces.
"We used paint and dirt and branches and anything near us to camouflage ourselves," says 18-year-old Anna Mendenhall, also a cadet second lieutenant. "We used our radios to contact friendly forces for rescue, and we used hand signals to communicate with our wingman as we made our way to the safe zone."
Operation TIGERSHARK is water survival training. Cadets act as aircrew shot down over the ocean.
"Without actually being in the military, we are as real as it gets," Vick says. "We have to think, talk and act like a member of the U.S. Air Force."
VETERINARY MEDICINE EXPLORERS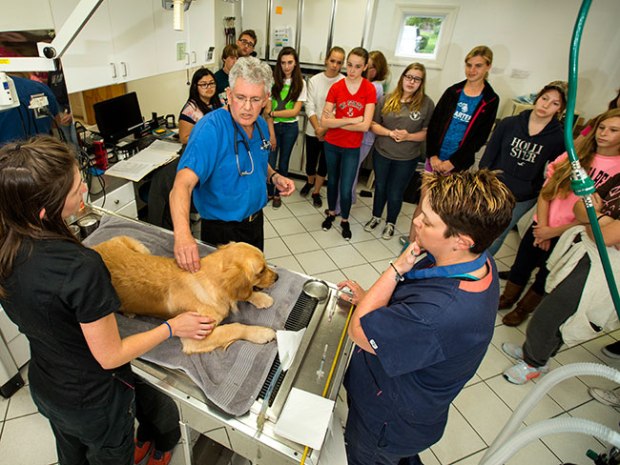 In Huntersville, North Carolina, Exploring Post 320 meets at Lake Cross Veterinary. Under the direction of a doctor of veterinary medicine with nearly 30 years of experience, the Explorers get to assist with tasks around the office and help the doctors care for the animals.
In other words, they learn what it's like to be a veterinarian.
"The most valuable thing I've learned is seeing what happens to a pet once they take it to the back room," says 15-year-old Ellen Pruss. "When I would take my dog to the vet, I was always wondering, 'What's going on back there?'
"It's really cool to get that behind-the-doors access to what's happening to your pet."
Some of a vet's work is relatively clean, such as physical exams and vaccinations. Sometimes, however, it gets … messy.
The Explorers stand right next to a vet while he performs surgery on an animal. They even get to help with simpler surgical tasks, such as cutting the thread used for stitches.
"At first it was a little overwhelming," Ellen says. "But once I got used to it, it was really cool. It really opened my eyes to what they do and how they do it."
LAW ENFORCEMENT EXPLORERS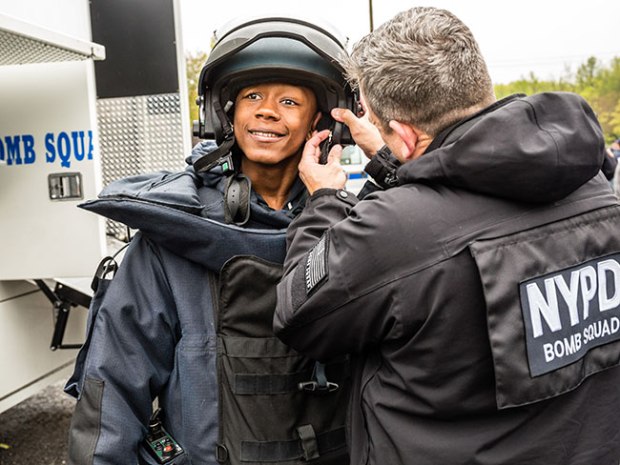 One of the most popular areas of Exploring is law enforcement. Explorers get to probe a career in law enforcement by working with local agencies and participating in a ride-along, community service projects, tactical training, search and rescue, and other law-enforcement-related activities.
Javier Caraballo, 19, is a member of the U.S. Drug Enforcement Administration's Post 9910 in New York City.
"I figured since I want to get in to the law enforcement field … what better way to start?" Javier says.
Law Enforcement Explorers from different posts routinely gather for local, regional or even national competitions. The National Law Enforcement Explorer Conference happens every two years and features a competition in which Explorers from around the country gather to show off their skills.
"We test our abilities against other law enforcement posts," says Muhammad Amir, a 19-year-old member of FBI Explorer Post 2060 in New York City. "It gives us a sense of teamwork and perspective of what life is like as a law enforcement officer."
WHAT IS EXPLORING?
Exploring is the BSA's career education program for young men and women.
Ages 10-13 (those in sixth, seventh and eighth grades) may get started by joining an Exploring club, and ages 14-20 (those in ninth grade and above) may join an Exploring post.
Exploring is designed to provide hands-on real-world experiences in a specific career field. In addition to Exploring posts for veterinary medicine, law enforcement and the United States Air Force, there are posts that focus on the following career fields:
Arts and Humanities
Aviation
Business
Communications
Engineering and Technology
Fire and EMS
Health Care
Law and Government
Law Enforcement
Science
Skilled Trades
Social Services
Visit exploring.org or contact your local council for more information.
Inspire Leadership, Foster Values: Donate to Scouting
When you give to Scouting, you are making it possible for young people to have extraordinary opportunities that will allow them to embrace their true potential and become the remarkable individuals they are destined to be.
Donate Today