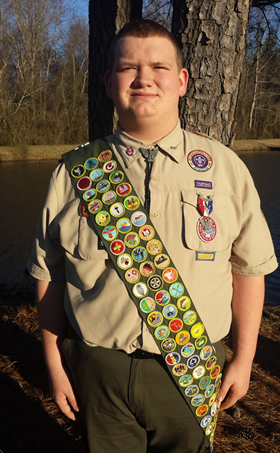 Brandon Lawrence, an Eagle Scout from Troop 605 in Henderson, North Carolina, has been a busy, busy young man.
Last year, Brandon earned his 141st merit badge.
"Scouting has been a huge part of my life," Brandon says. "I've learned things and done things that I've never thought were possible, from flying airplanes to scuba diving in a rock quarry. I have learned many different skills and things that I will never forget."
Inspire Leadership, Foster Values: Donate to Scouting
When you give to Scouting, you are making it possible for young people to have extraordinary opportunities that will allow them to embrace their true potential and become the remarkable individuals they are destined to be.
Donate Today