Cub Scout Donates Hair To Cancer Victims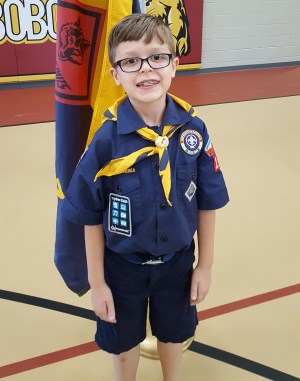 Even though some of his friends gave him a hard time, Ray Decker stay focused.
He went years without a haircut, until it was long enough to donate to Wigs For Kids, an organization that provides free wigs for for children who have lost their hair due to chemotherapy, radiation therapy, Alopecia, Trichotillomania, burns and other medical issues.
Ray, a 7-year-old Cub Scout from Gilbert, Arizona, said he was inspired to donate his hair after reading an article a few years ago about another boy who did the same thing.
Read more about Ray's selfless act here.
Inspire Leadership, Foster Values: Donate to Scouting
When you give to Scouting, you are making it possible for young people to have extraordinary opportunities that will allow them to embrace their true potential and become the remarkable individuals they are destined to be.
Donate Today