Scouts Discover Pinewood Derby Car Hidden in Hurricane Debris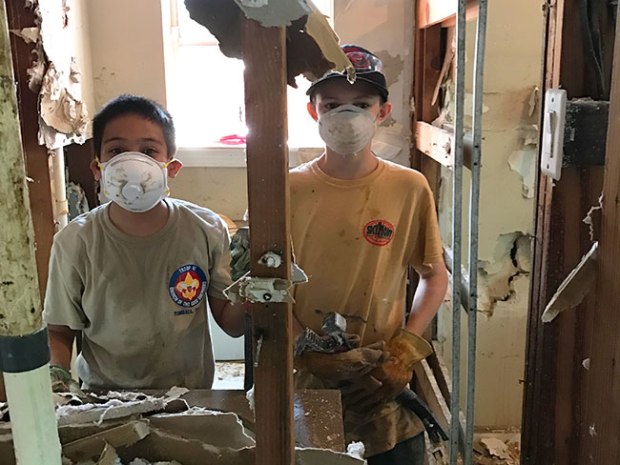 After Hurricane Harvey decimated much of the Texas Gulf Coast earlier this fall, Boy Scout troops from around the region chipped in to help clean up the mess.
Troop 41 from Tomball, Texas, was one of those troops.
"I had a general idea that a lot of people were going to need demolition work," says 14-year-old Garrett Harrison, "and I knew we had a lot of big guys in our troop that would be good with that stuff."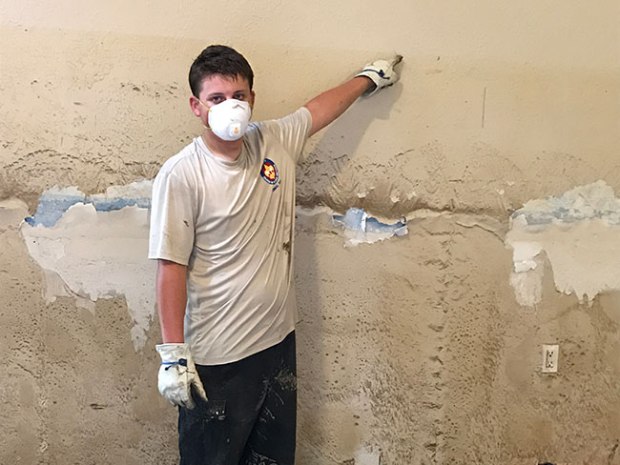 It was hard, tough, physical labor. After an adult determined that the houses were safe to enter, the Scouts would remove debris, move damaged items to the curb and often tear out ruined drywall.
One discovery amongst the damage hit close to home.
"As we were cleaning out the last house we were working on, we lifted this soaking wet mattress off the ground, and under it was a Pinewood Derby car," Garrett says.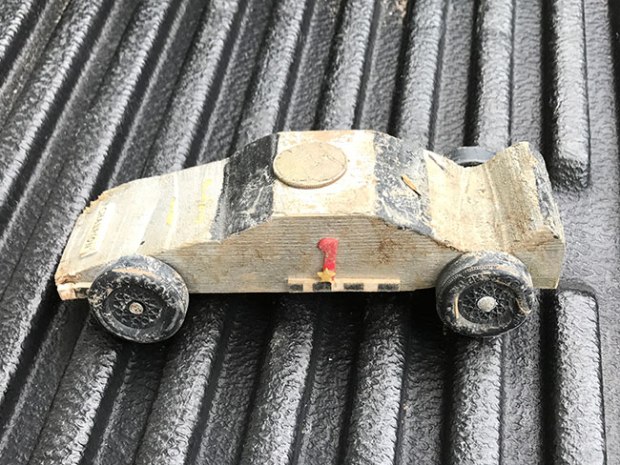 Turns out the Cub Scout who had built the car was the son of the current homeowner. He had long since grown up, left the house and joined the military. At the time of the hurricane, he was serving overseas.
"When we gave the car to the homeowner, and she just started to cry," Garrett says. "It showed that we weren't just working out there for no reason.
"It made me really proud to be a Scout."
Inspire Leadership, Foster Values: Donate to Scouting
When you give to Scouting, you are making it possible for young people to have extraordinary opportunities that will allow them to embrace their true potential and become the remarkable individuals they are destined to be.
Donate Today